The top attractions in Uganda are highly regarded by both locals and foreign tourists for authentic Uganda Safari Experiences.
Uganda lives up to its nickname – the pearl of Africa, and this is because of the diverse beauty one can explore and discover in Uganda.
The warm and sunny days, tasty foods, stunning landscapes, and smiling faces make Uganda a perfect all-year destination for anyone interested in the rich landscapes, biodiversity, and colorful culture of the Pearl of Africa. Whatever your budget, interests, or preferences, Uganda will most certainly deliver on its promise of a spectacular and authentic travel experience.
This article highlights some of the top attractions in Uganda that you can visit for wonderful and fulfilling experiences. This is based on what our previous guests have loved and highly praised.
Top Attractions in Uganda
1. Bwindi Impenetrable National Park
Ranked among the top attractions in Uganda, Bwindi offers an incredible experience for visitors to stand just meters away from the gentle giants – the mountain gorillas. Around half of all the mountain gorillas in the world live in Bwindi Impenetrable.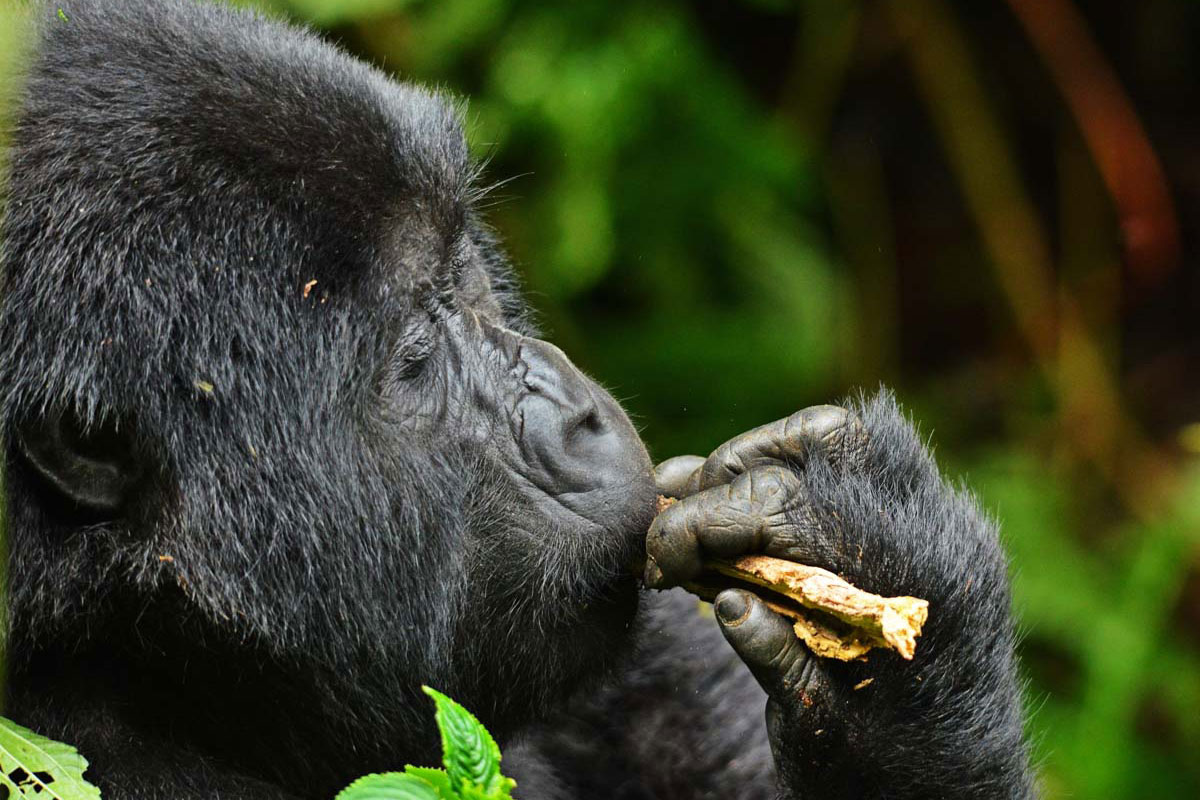 Located in southwestern Uganda on the edge of the rift valley, Bwindi's mist-covered hillsides are blanketed by one of Uganda's oldest and most biologically diverse rainforests. Over 120 mammals are found here with 350 species of birds recorded, including 23 endemics.
Local communities like the Batwa pygmies and Bakiga live around the forest and you can enjoy great cultural encounters after your Gorilla trekking experience. Also, Nature walks & hiking along the trails of Buhoma or mountain biking are available for most visitors.
Relevant Tour: 3 Days Bwindi Gorilla trekking Safari
2. Queen Elizabeth National Park
This is Uganda's most popular destination with the famous tree-climbing lions in Ishasha and the Kazinga Channel where you can get to see a bunch of hippos floating in the water. Queen Elizabeth National Park has a diverse ecosystem that includes sprawling savanna, shady, humid forests, sparkling lakes, and fertile wetlands.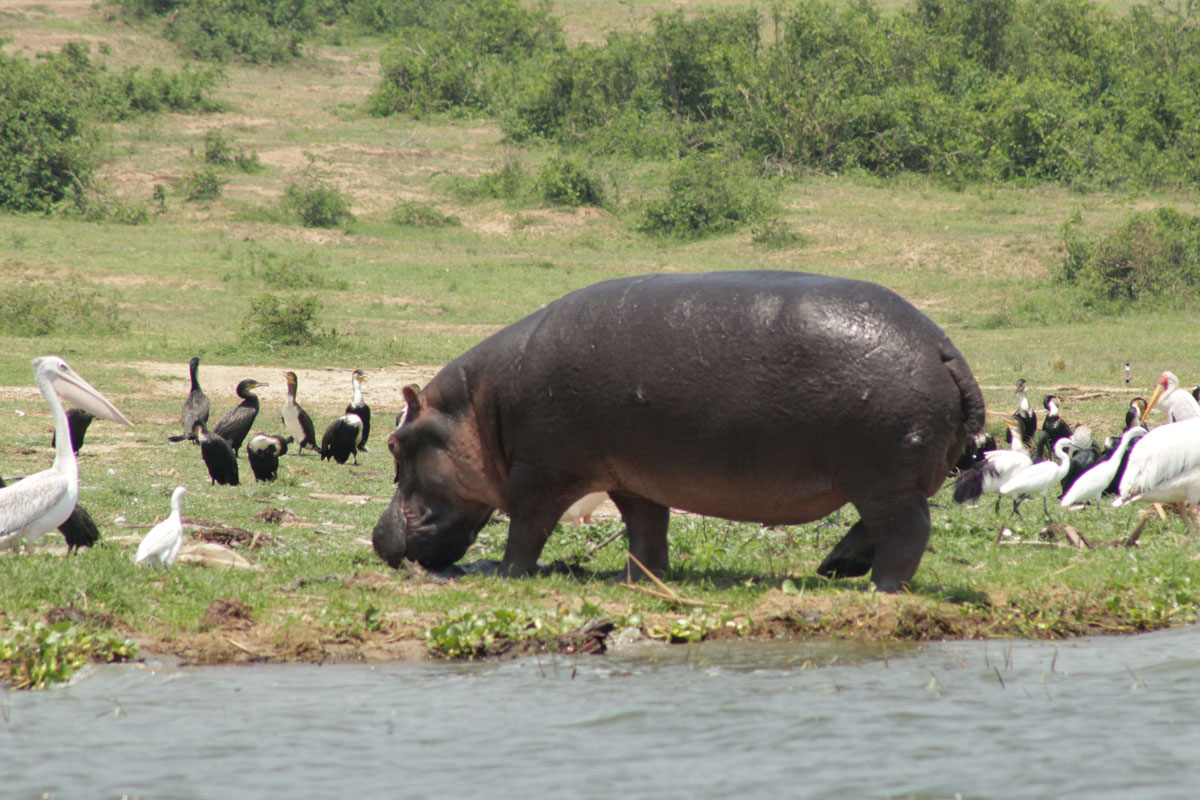 These make it the ideal habitat for the classic big game, ten primate species including chimpanzees, and over 600 species of birds. Queen Elizabeth National Park has very many areas of interest to any visitor and its location is set against the backdrop of the Rwenzori Mountains.
Gorges, explosion craters, forests, wildlife, birds, and more make this an exciting destination for any visitor coming to Uganda.
Relevant Safari: 3 Days Queen Elizabeth Wildlife Safari
3. Murchison Falls National Park
This is Uganda's largest and oldest conservation area and one of the most spectacular in Africa. The park is bisected by the Victoria Nile, which plunges 45 meters over the remnant rift valley wall, creating the dramatic Murchison Falls, the centerpiece of the park and the final event in an 80km stretch of rapids.
A boat ride along the Nile River to the foot of Murchison Falls is a rewarding experience for nature lovers, as the northern bank teems with a variety of mammals, birds, and reptiles. Guided nature walks along both the north and south banks are another refreshing activity, and sport fishing is also possible here.
Most people who have visited this place have lifetime memories of one of Uganda's most remarkable wildlife spectacles.
Relevant Safari: 4 Days Murchison Falls Wildlife Safari
4. Source of the Nile in Jinja
The world's longest river is found in Africa, with Lake Victoria as its source, and starts its 6,500km journey from here to the Mediterranean Sea.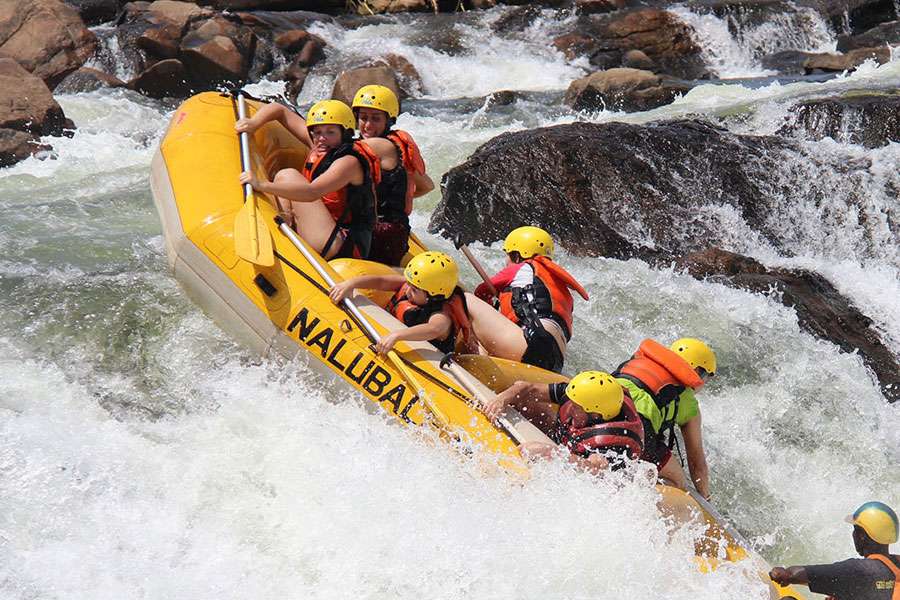 A visit to the source of the Nile is a truly rewarding moment and this will give you an unforgettable experience. There is a golf course unwinding along the banks and the source of the Nile provides a pretty focal point for the flow of water from Lake Victoria's only outlet.
The Nile river rapids over an opportunity for you to go White water rafting & kayaking as well which can be organized by us on your behalf.
Relevant tour: 2 Days White Water Rafting in Jinja
5. Kibale National Park
Kibale National Park is one of Uganda's loveliest and most varied tracts of tropical forest. The primate capital of the world is found here and more than 1400 chimpanzees represent Uganda's largest population of this endangered primate.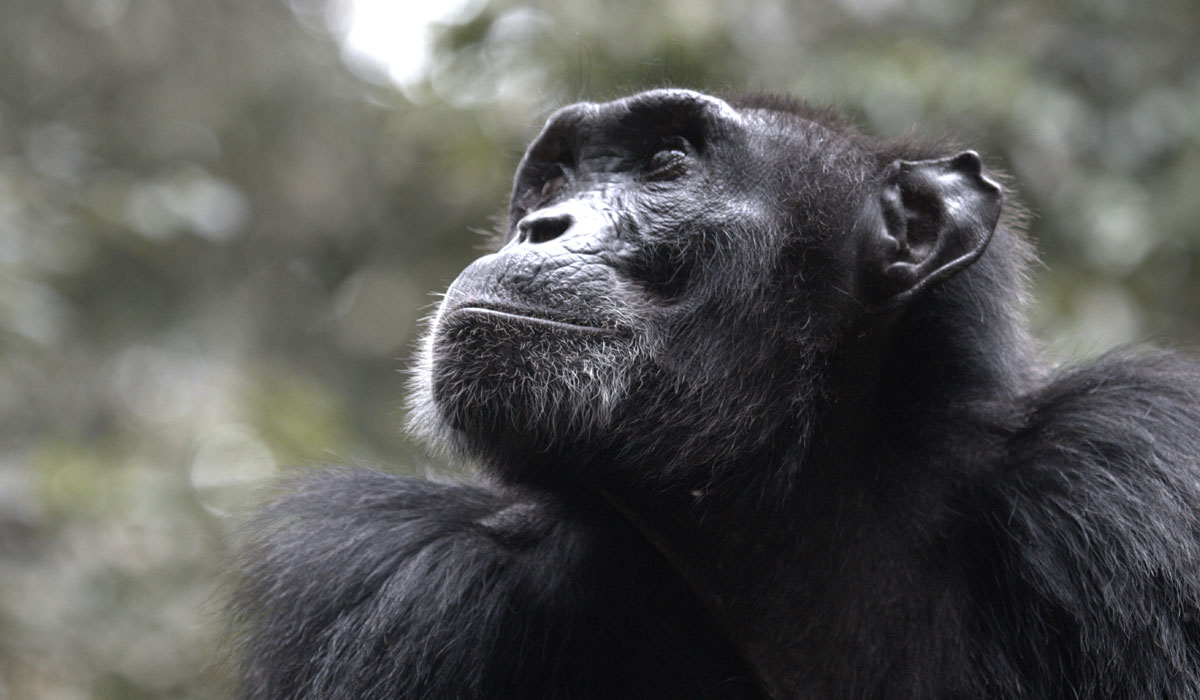 The forest is also home to East Africa's largest population of the threatened red colobus and the rare I'Hoest's monkey. Other primates include the black-and-white colobus, red-tailed and blue monkeys, grey-cheeked mangabey, olive baboon, bush baby, and potato.
6. Kidepo Valley National park
Uganda's most isolated national park is located in the wild frontier region of Karamoja. Kidepo Valley National Park has a savannah landscape that extends far beyond the gazetted area, towards horizons outlined by distant mountain ranges.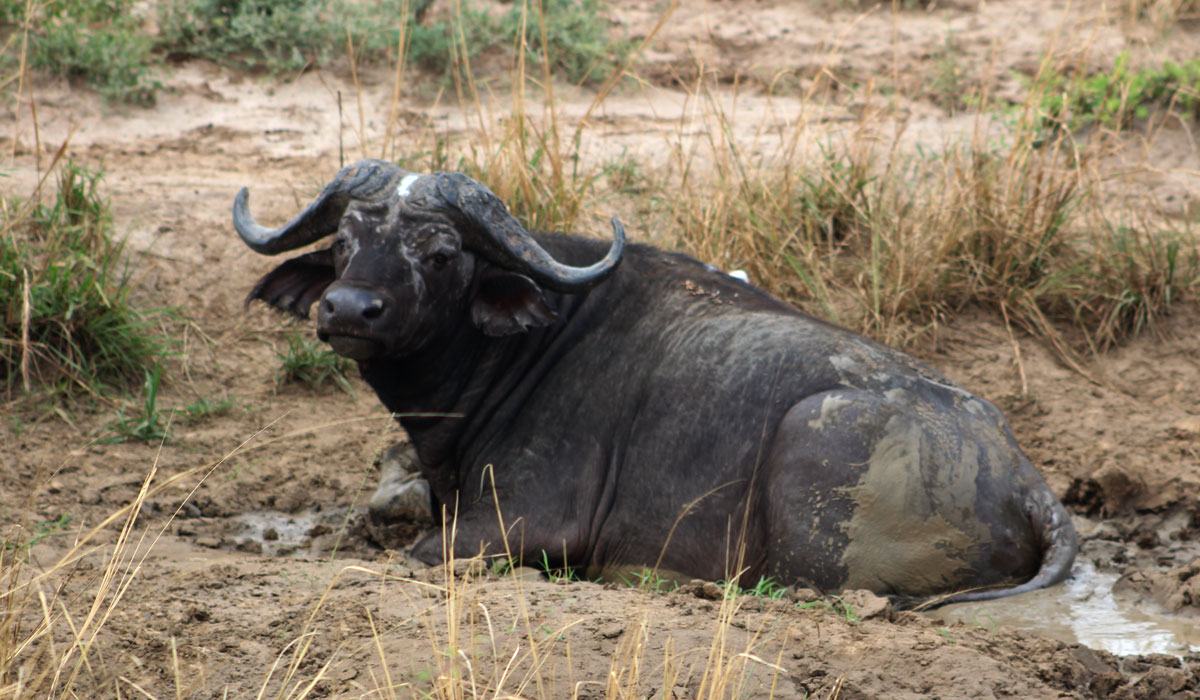 The Narus valley in Kidepo has a variety of wild animals such as lions, Jackson's hartebeest, buffaloes, giraffes, oribis, and reedbucks. The Kanangorok Hot Springs located 11km beyond the Kidepo River offer a glorious place to sit and view the mountains beyond the frontier.
Also found in the park is Mount Morungole which stands at 2,750 meters above sea level and is crossed by the Kidepo and Narus Rivers that nourish the park's wildlife and this natural habitat as a whole. Kidepo Valley National park was nominated for World Travel Awards 2017 in the Category of Africa's leading national park against the others like Masai Mara in Kenya & Serengeti in Tanzania and many others.
7. Rwenzori Mountains
The alpine highland glaciers, snowfields, and blue cirque lakes make Rwenzori one of Africa's beautiful mountain parks.
Rwenzori is Africa's tallest mountain range exceeded in altitude by Mount Kilimanjaro and Mount Kenya carrying Africa's third fourth and fifth highest peaks that are visible from miles around.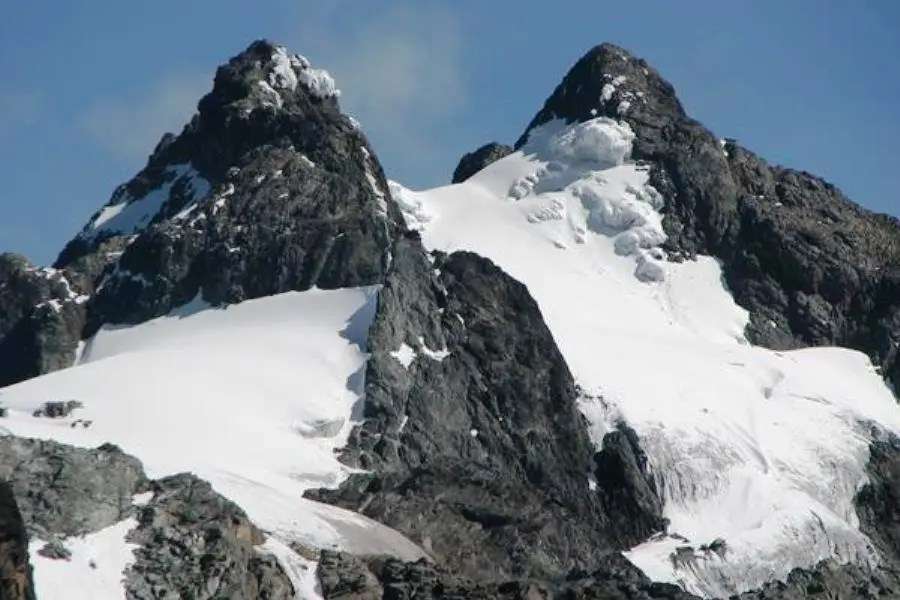 Huge heathers and colorful mosses are draped across the mountainside with giant lobelias and "everlasting flowers", creating an enchanting, fairytale scene. The Rwenzoris are a world-class hiking and mountaineering destination.
A nine- to twelve-day trek will get skilled climbers to the summit of Margherita – the highest peak – though shorter, non-technical treks are possible to scale the surrounding peaks. The Rwenzoris can be visited any time of the year and are located within four districts of Kasese, Bundibugyo, Ntoroko, and Kabarole in western Uganda.
Rwenzori mountains national park is home to 18 species of mammals, 217 species of birds, 9 species of reptiles & 6 species of amphibians. The nearest towns of fort portal and Kasese offer budget & midrange accommodation to most visitors who come to Hike the Rwenzori.
Relevant Safari: 16 days Gorillas and Rwenzori Mountain Expedition
8. Lake Victoria
This is Africa's largest lake shared by three countries – Uganda, Kenya & Tanzania. The Lake was named after Queen Victoria by a British Explorer, John Speke, in 1858.
Lake Victoria receives its water mainly from thousands of small streams like the Kagera River and Rainfall. There are a number of Islands located on Lake Victoria and the most common ones are the Ssese Islands. 
The Ssese Islands are an archipelago of eighty-four (84) islands in the northwestern part of Lake Victoria in Uganda. The Ssese Islands – listed among the world's best secret Islands by Lonely Planet are a well-known destination for Ugandans for their beauty, affordability, and ease of access.
And on top of those amazing sunrises, sunsets, and Holiday weather all year long.  Also found in Lake Victoria is Ngamba Island Chimpanzee Sanctuary.
9. Lake Bunyonyi
Many tourists and travelers who undertake a Gorilla trekking safari in Uganda or come to Uganda after their Rwanda Gorilla safari experience rest and relax at the beautiful Lake Bunyonyi.
They get to enjoy one of the best sceneries in the whole world and involve themselves in various cultural and community activities like canoeing. Lake Bunyonyi is located in southwestern Uganda between two districts of Kisoro and Kabale close to the border with Rwanda.
It's also said that it's the second deepest lake in Africa. Activities at Bunyonyi include canoeing, boat riding, and local tour, swimming, hiking the highlands around the lake, pygmy village tours, and birding.
10. Kampala city
Kampala is Uganda's capital and the largest city with a population of around 1.5 million people. It is located in the south-central part close to the shores of Lake Victoria.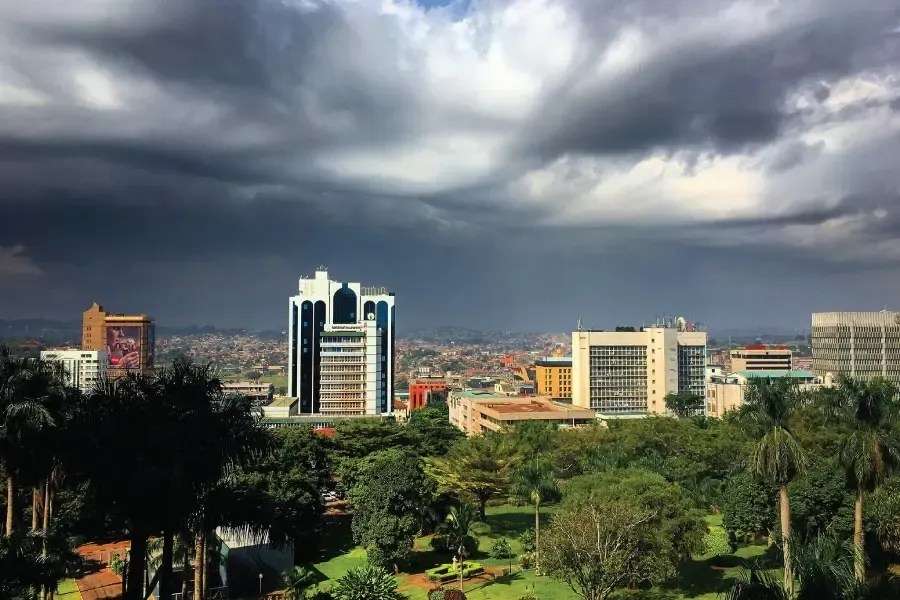 Kampala was named the 13th fastest growing city on the planet, with an annual population growth rate of 4.03%. Many Museums and monuments are located within the city like the Kasubi tombs, Mengo Palace, Bahai temple, Uganda Martyrs shrine, and many more.
The Namugongo shrine located just 15km east of Kampala is one of the most popular ones and every year on the 3rd of June, people flock in 10s and 1000s to honor and pray to God through the intercession of the 22 Martyrs.
Other places like the Rubaga Cathedral and Kasubi tombs are also commonly visited and a City Tour can be arranged by a Tour Consultant to see all these places.
Relevant Tour: 1 Day Kampala City tour
Final Thoughts
It goes without mentioning that this list of top attractions in Uganda only scratches the surface, and serves to give you an idea of what most tourists love doing in any of the various places. Depending on your own interests, some places might be more appealing than others.
Most of our safari packages often include several of the above attractions but they are highly customizable to fit our guests' preferences, schedules, and interests. Therefore, rather than overwhelm you, we hope this list of top attractions in Uganda inspires your next safari to Uganda.
If you have any questions or concerns, feel free to talk to us and we shall give you all the answers from our experience of living, working, and running tours in Uganda for years.
Related articles