Entebbe, Uganda is a bustling city located on the shores of Lake Victoria. It is home to many interesting and beautiful sights, making it a great place to visit while in Uganda. If you're planning a trip to spend some time in Entebbe, this article will give you the best 5 places to visit in Entebbe.
For most travelers from all over the world, these places have been considered to be the best places to visit in Entebbe. They have been rated according to the reviews on various social platforms like Trip-advisor, Facebook & others.
Top 5 places to visit in Entebbe
1. UWEC – Entebbe Zoo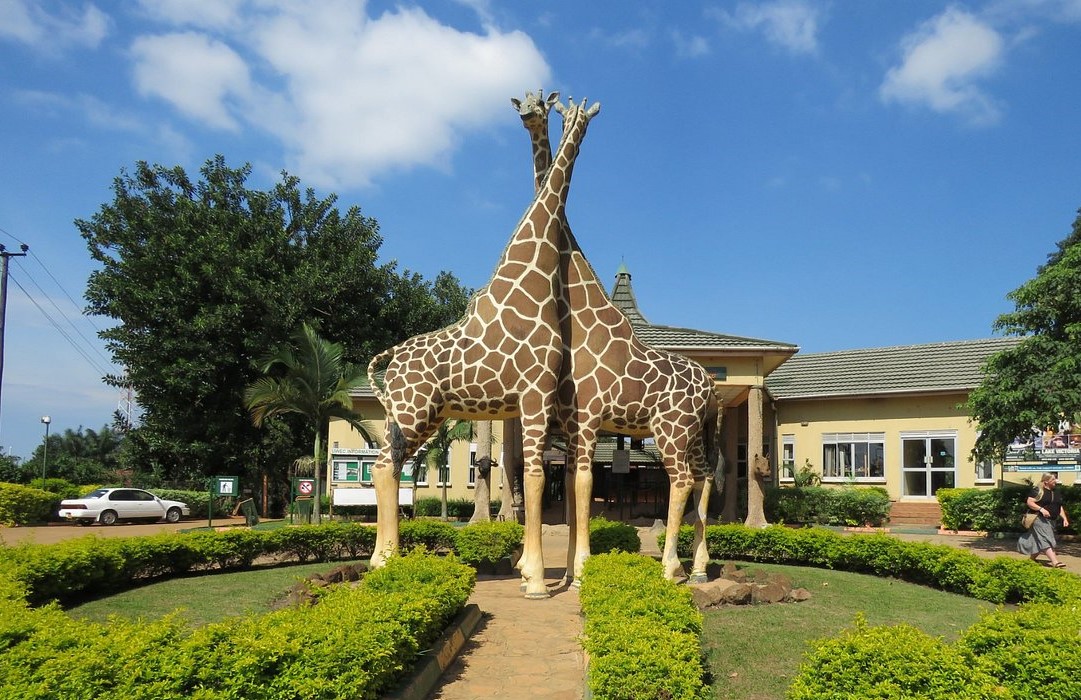 The Uganda Wildlife Education Centre (UWEC), located along the shoreline in Entebbe ~ is a fun and exciting place to see and learn about the animals of Uganda and the ecosystems in which they live.
Take some time to learn how they live, eat, play, and talk. It is home to some of the rescued and rehabilitated animals who are victims and/or rescued from the bushmeat trade, habitat destruction, or illegal trade.
UWEC is not a zoo in a conventional sense and neither is it a Safari park but it is a center where wildlife education is combined with leisure. If you are interested in botany you will also find live collections of traditional medicinal plants.
2. Botanical Gardens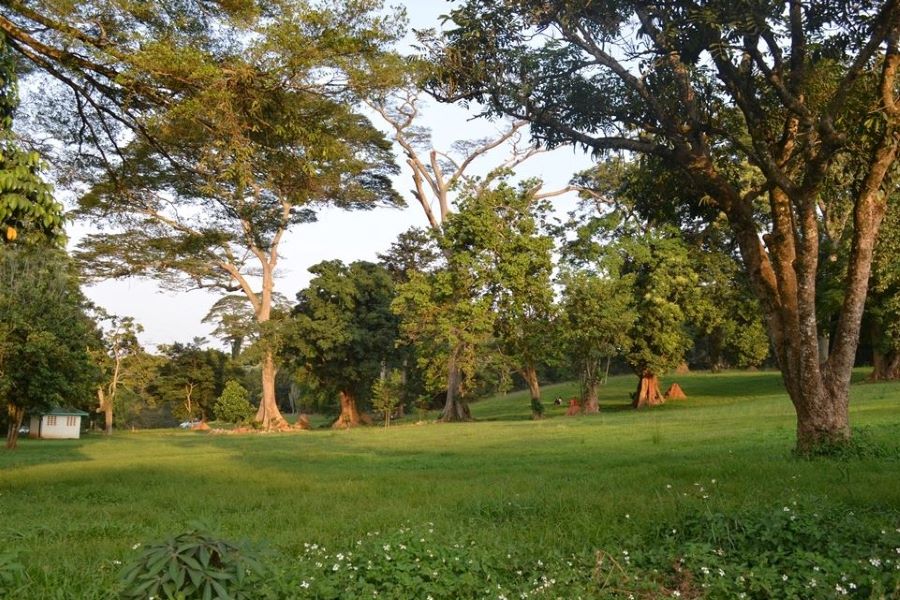 The National Botanical Gardens of Uganda, commonly known as the Botanical Gardens Entebbe, are located in Entebbe, Uganda. They were laid out in 1898 by the first curator, A Whyte, close to the shores of Lake Victoria.
The gardens are divided into different zones, including a rainforest zone. This rainforest formed the backdrop to scenes from the Tarzan films featuring Johnny Weissmuller, shot in the 1940s. 
The gardens offer a great opportunity for birding and key birds found here are orange-tufted sunbirds, red chested sunbird, orange weaver, northern brown floated weavers, yellow-backed weavers, golden-backed weaver, black-headed weavers and Verreaux's eagle owl.
3. Mabamba Swamp
Enjoy a day of birding in Mabamba Swamp while looking for the famous shoebill stork. Located west of Entebbe, it is one of the best and most convenient places to see the elusive Shoebill.
The papyrus reeds open up into flat grassy wetlands where a number of Shoebills can regularly be seen as you get to enjoy this in a small canoe.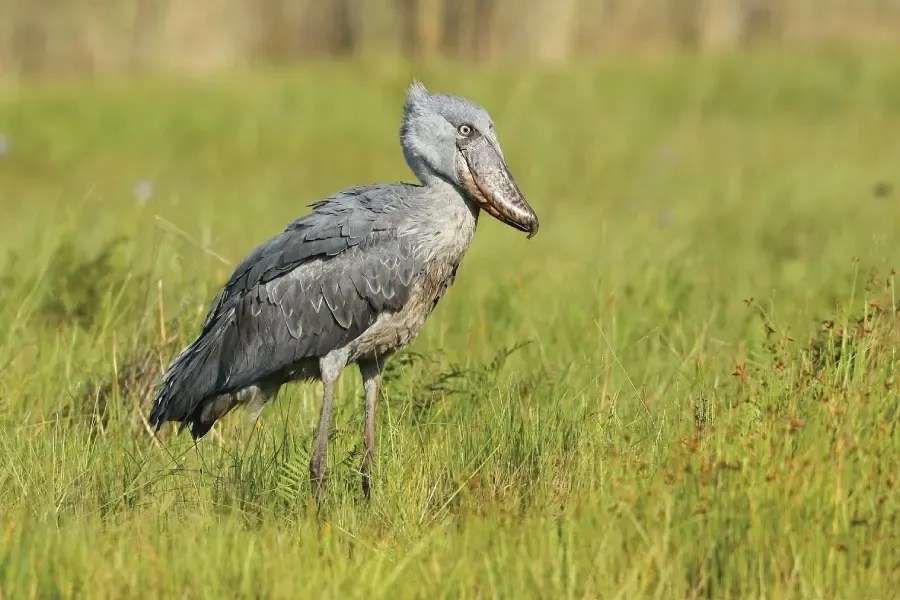 The bird is easiest seen in the morning when they stalk their main prey -mudfish or frogs but may be spotted all day. They may stand absolutely still for long periods awaiting the movements of their prey and then suddenly strike with a marvelous speed.
Although one can reach Mabamba by road we highly recommend the boat tour across Lake Victoria. Reaching Mabamba by boat, rather than by car, gives you an opportunity to see many of the birds that you may otherwise miss. Sometimes even the shoebill may elude you in the canoes only to be seen as you approach, or leave, by the bigger boat.
4. Uganda Reptile village
After a short drive from Entebbe town, you will get to abaita-ababiri, a small town that will then lead you to the snake park which is 4km off the main road. 
There are over 20 different reptile species on display ranging from cobras, mambas, pythons boomslangs, skinks, monitor lizards, Nile crocodiles, tortoises and the most poisonous snake in Africa the Baboon Viper. 
The reptile village has a special mesh-enclosing tree for five chameleons, a large pool for a crocodile and two monitor lizards and an open trench for several tortoises.
5. Lake Victoria & the Beaches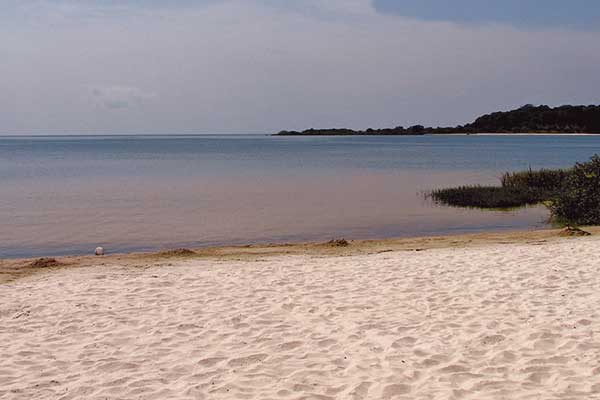 Entebbe is located on the northern shores of Lake Victoria (Africa's largest lake) and that means the presence of many beaches where one can go and have a wonderful experience. More than 80% of the Beaches in Uganda are situated in Entebbe or along the Entebbe – Kampala Road.
At these Beaches, Ugandans and visitors to Uganda spend a lot of quality time with their families and friends enjoying themselves. These include Imperial resort beach, Spenah beach, Lido Beach, aero beach, Sports beach, Gaba beach and many others.
Related articles: