Lake Bunyonyi also known as the"Place of many little birds" is located in southwestern Uganda between Kisoro and Kabale districts close to the border with Rwanda.
It is located at 1,962 m (6,437 ft) above sea level, about 25 km long and 7 km wide. The depth of the lake is expected to vary between 44 m and 900 m which if true, would make it the second deepest lake in Africa.
It is one of the few lakes in the region that is free of bilharzia and safe for swimming.
Its 29 islands are concentrated in the central part and have few settlements. Instead, they are mostly used for tourist facilities and school study tours.
Towns on its shores include Kyevu and Muko, while its 29 islands include Punishment Island and Bushara Island. It is a popular location for watersports and is known for the surrounding terraced hillsides.
Lake Bunyonyi is popular with both foreign and domestic tourists and therefore has a wide variety of tourist accommodations.
Many tourists and travelers who undertake a gorilla tracking safari in Uganda or come to Uganda after their Rwanda Gorilla safari experience rest and relax at the beautiful Lake Bunyonyi.
They enjoy the stunning scenery and involve themselves in various cultural and community activities as well as birding and canoe rides. The lake's main Centre is Bufuka Village which is an area inhabited by two tribes; the Bakiga and the Batwa.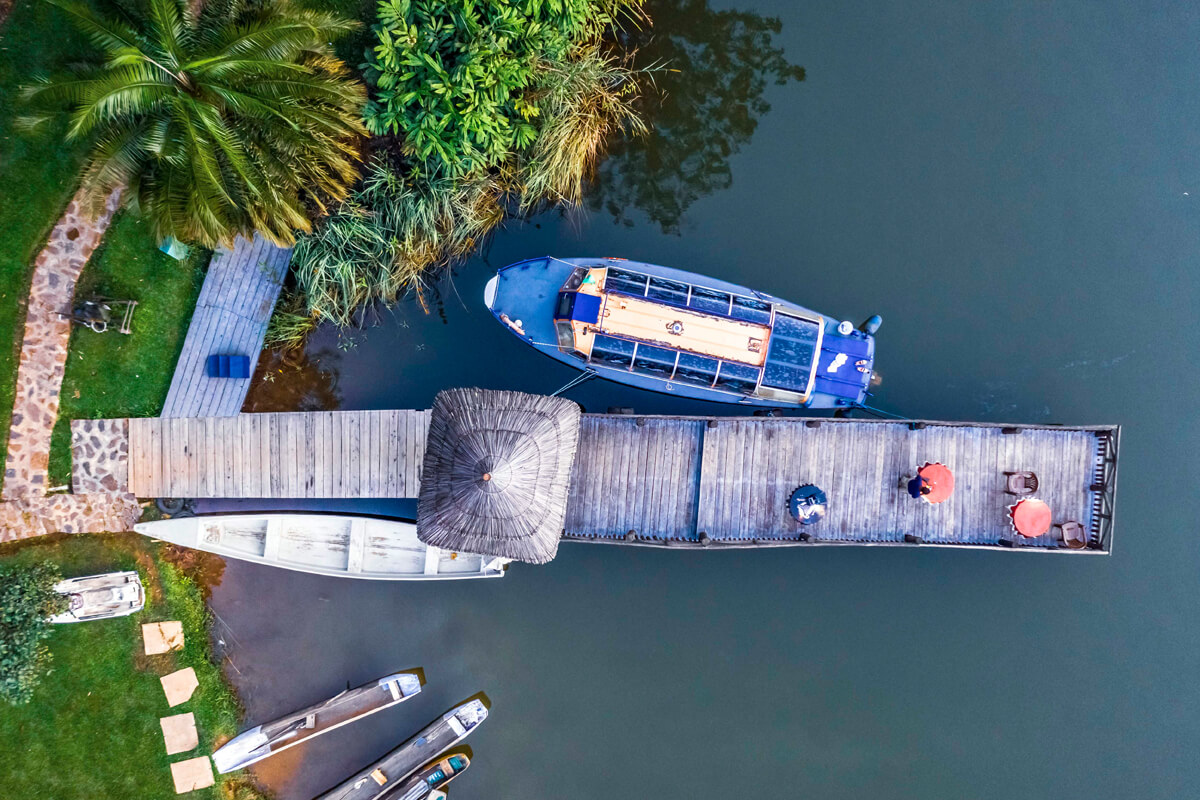 Things to do on Lake Bunyonyi
Activities at Bunyonyi include canoeing, boat riding, local tour, swimming, hiking the highlands around the lake, pygmy village tours, and birding.
Visitors who usually take safaris to Uganda at Lake Bunyonyi generally enjoy and experience the breathtaking nature of Lake Bunyonyi which is a bilharzia-free swimming lake.
1. Nature walks
Walking around Lake Bunyonyi's waters while listening to bird songs and the tearing water while consequently feeling the fresh breeze of Lake Bunyonyi and the community around.
An interesting walk can be done along the lake's shores and it involves tourists moving to different islands in Bunyonyi.
2. Birding
This is a key activity because Lake Bunyonyi itself means a place of many little birds and therefore a majority of bird species can be noticed, there are more than 200 species of birds recorded.
Using a boat ride to the neighboring Nyombi swamp one is able to see a selection of bird species over the trees and the sky. The variety of bird species that can be found here includes both the Uganda species as well as the international species which usually migrate from the European continent during times of winter.
3. Boat cruise and canoeing
This will help you experience the quietness, calmness, and tranquility of Lake Bunyonyi.
A canoe ride at night is thrilling given the loud chorus of crickets, frogs, and nocturnal birds singing plus the waving lake waters which all make the ride exceedingly exciting.
4. Community encounters & visits
There are attractive cultural and natural sights like the Bakora cave, the Batwa (pygmies), and the Abaheesi (traditional blacksmiths) communities that are accessible in close proximity. Also visiting islands around the lake like Habuharo, Akempene, and Bucuraniko Island is a memory-catching experience.
There are several 'Twa' villages in the area, but Batwa Today is the most recommended, aiming to deliver a more authentic exchange.
Trips head to Echuya Forest, the former home of local Twa, and while there are cultural performances, the experience is less contrived than those offered in Bwindi and Mghahinga. Rather than dwelling on the past, insights are offered from a more current context.