Choosing your safari package is a big decision you have to make as you plan your African holiday. You will need to decide on activities, dates and your overall budget for the entire trip.
While the process of choosing your safari package can be overwhelming and slow, good planning often leads to a well-executed safari that you will thoroughly enjoy.
As professionals, we help you navigate the process and you will have the benefit of our years of experience organizing safaris in East Africa. Whether you want to visit a specific location or move with a given group of people, this article will serve to give you an idea of how to proceed.
Choosing your African Safari
1. Africa is a big continent
When you think of planning an African safari, you have to keep in mind the size of the continent with its 54 countries. To narrow this down, you might have to do some initial research online or ask some people you know about what things can be done on an African safari.
Some countries are more popular for history and culture, others for wildlife, others for beaches and so on.
In East Africa where we work and operate, the most popular attractions are savannah wildlife, birds and primates, especially gorillas and chimps. This means that if your interest is in pyramids or vast deserts, countries in North Africa should be on your list.

2. Who are you travelling with
Travelling alone is different from travelling with a group. As a solo traveller, your decisions are easier since you know your own budget, preferences and interests as well as the schedule.
With group travel, however, everyone has to be considered and a perfect middle group reached. Knowing who you are going to travel with is a big part of planning your safari properly. 
Depending on your travel companions, we advise planning ahead of time such that every logistical detail can be looked at to everyone's satisfaction.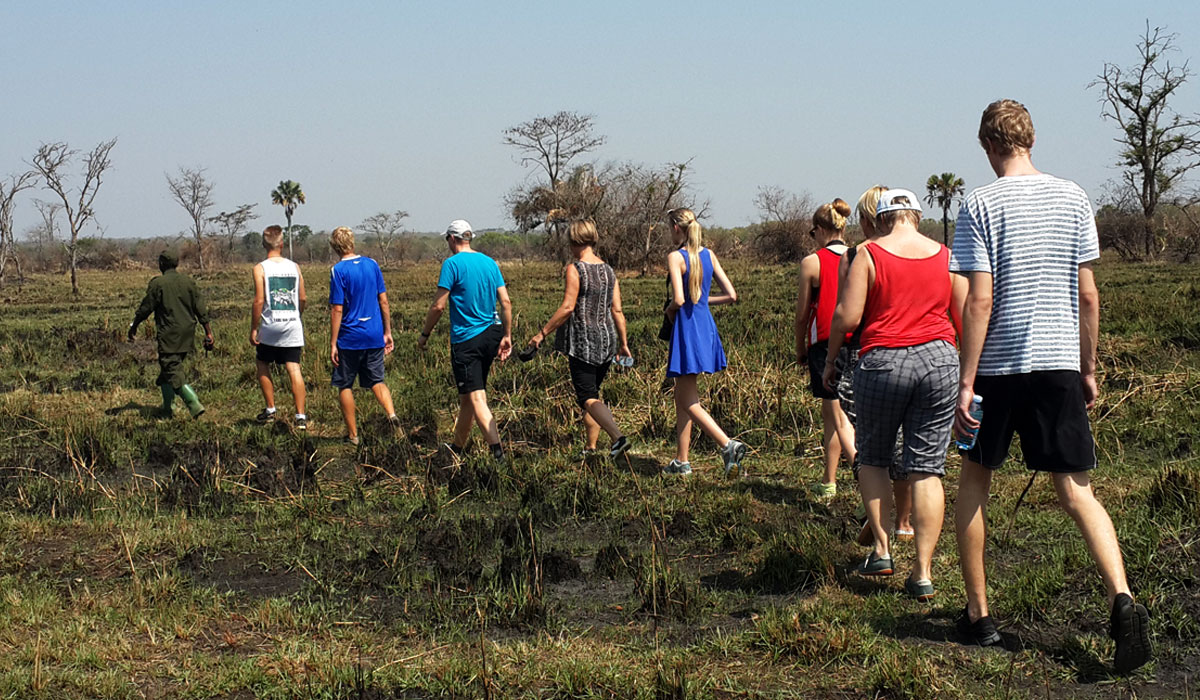 3. Your Interests
Even the greatest experience in the world can be extremely dull if you are not interested. This is why it is important to communicate your interests to your safari consultant.
While you should leave some room for unexpected and completely unknown experiences, make sure that you choose a safari package that will cover at least 80% of the things you are interested in. In a large group setting, you might have to compromise a bit more.
Seeing and learning, first-hand about the things you are interested in is what makes your safari fully satisfying. For example, while zebras are cool, they are not a replacement for elephants or even gorillas.
As much as you can't have everything in a single safari, engaging your travel planner will help you set great expectations based on your interests.
4. Your schedule
Whether you are planning a short weekend tour of your home city or a multi-day safari in Africa, time is always going to be a factor. Scheduling a safari is especially easier for solo travellers since the consideration is for one person's schedule – and that can be easy to adjust.
For groups, schedules can become complicated – especially as the numbers increase. The only solution is planning early, agreeing on a period and sticking to it. There is never going to be a perfect time when life allows us to pursue great experiences.
Final Thoughts
When you have dealt with the above points, you have taken the biggest of steps to choosing a safari that will be perfect for you. A perfect trip is one that satisfies you, not the one everyone swears was unbelievable and by going through the above points and asking questions, your itinerary should reflect everything you want.
With your completed safari package, all that will be left is preparing yourself (and others) for the trip and they going on your planned tour ready to enjoy every single moment.
While we feature many safari itineraries on our website, they are meant to inspire your own journey. Whenever our guests reach out, we go through the full processes with them and look after all the details. Our goal is to make sure that when the trip starts, our guest has one responsibility, to boundlessly enjoy their safari.
You can take a look at some of our safari packages for some inspiration. Additionally, you can also just request for a custom safari and we can start the process of choosing your safari package from a truly blank page.
Related articles