An African safari is an experience like no other, offering a glimpse into the stunning wildlife and natural beauty of Africa. Given the size and diversity of Africa, planning your first-ever safari in Africa can understandably seem overwhelming.
The considerations are many, from destinations and activities to accommodation, transport, budget, and much more. However, proper planning and preparation can be worth the time and effort because you get to enjoy a safari that will be described as a once-in-a-lifetime experience.
In this article, we'll look at a good step-by-step way for someone to choose their first-ever African safari package. Whether you have some ideas in mind or not, this article is meant to help you easily think about all the aspects of your upcoming African safari – and how to make it a great experience.
Planning your first African Safari
1. Choosing your safari interests: Decide what you want to see and do
Given Africa's size and diversity of wildlife, landscapes, and cultures, the first step should be choosing what you would like to see, do, and experience. Narrowing down by interest will often reduce the number of countries to consider from 54 to a more manageable number.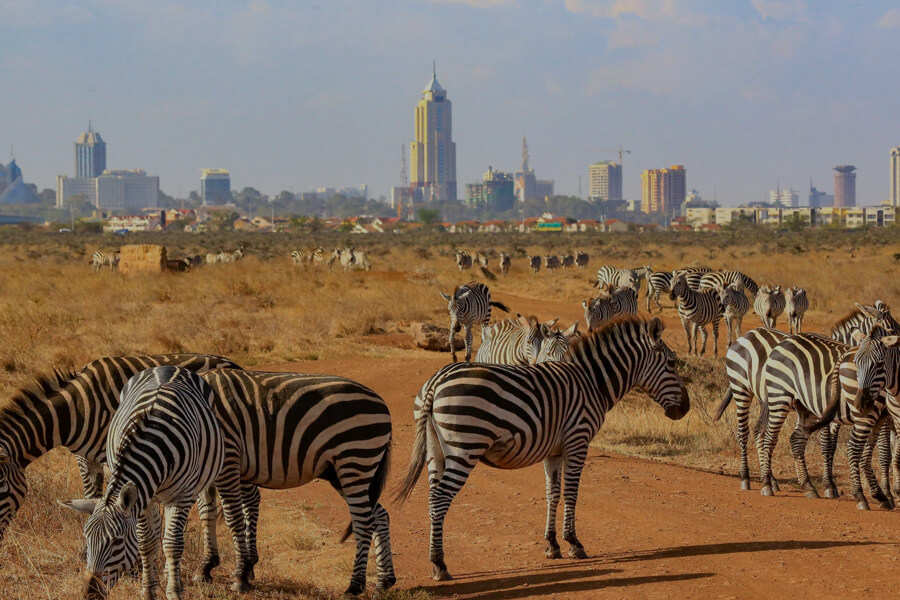 While most people will want wildlife, the diversity of wildlife, culture, history, and adventure activities is as wide-ranging as you can imagine. Like most people, you will probably want to do so many things and the hard but necessary step will be choosing one over another. Just remember, you don't have to see and do everything in a single trip – there is always a future time.
Knowing what you are interested in helps you to find answers to the right questions regarding the details of your trip.
2. Where should I go? Choosing the right destination
Once you have an idea of what you want from the first step, you will have a few countries to choose from. Knowing which countries are possible for you, helps you in doing necessary research about the destination. This research can include things like safety, budget, and a more detailed look at what your safari would be like.
Generally, countries in Eastern and Southern Africa are well known for wildlife safaris where animals like elephants, giraffes, lions, leopards, wildebeests, zebras, chimps, and gorillas can easily be found in the wild. Northern Africa is popular for its culture and history with mosques, markets, ruins, and the pyramids.
In East Africa where we work and operate, the most popular attractions are savannah wildlife, birds, and primates, especially gorillas and chimps. This means that if your interest is in pyramids or vast deserts, countries in North Africa should be on your list.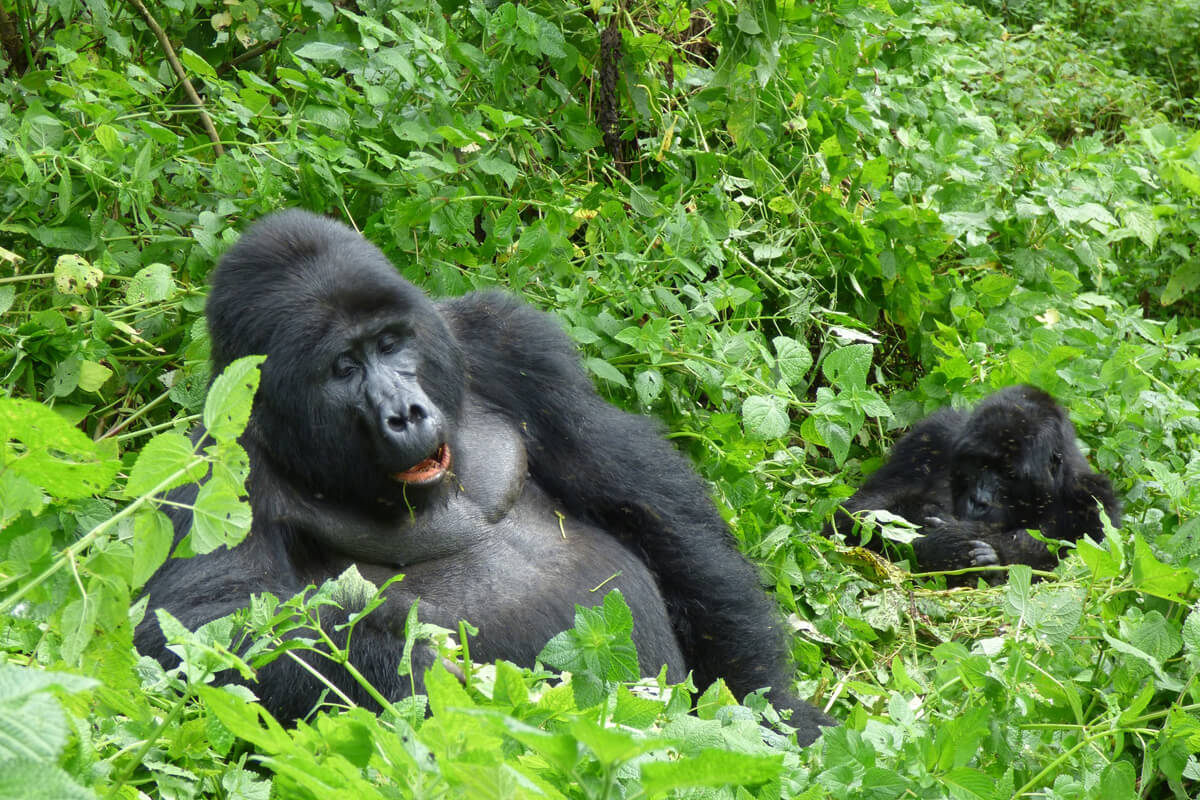 If you're interested in seeing the Mountain gorillas, Uganda and Rwanda should be your top choice. The Akagera National Park in Rwanda, the Serengeti in Tanzania, and the Masai Mara in Kenya are excellent places to go if you want to see the Big Five (lion, leopard, elephant, rhinoceros, and buffalo). For those interested in the Great Migration of wildebeest, zebras, and other animals, Serengeti National Park and Masai Mara are the places to be.
Additionally, Tanzania's coastline along the Indian Ocean offers breathtaking beaches like Zanzibar, Pemba Island, and Mafia Island, where you can unwind and soak up the sun after exploring the Serengeti. In Kenya, the coastal region boasts pristine beaches like Diani Beach, Watamu, and Malindi, providing a perfect tropical escape for beach enthusiasts. So, whether you seek gorillas, the Big Five, or the Great Migration, East Africa ensures you won't miss out on the allure of the beach.
3. Decide on Your Budget
Safaris can vary greatly in cost depending on where you go and the type of experience you're looking for. It's important to decide on your budget before you start planning your trip as it will help you determine the type of accommodation, activities, and length of your safari.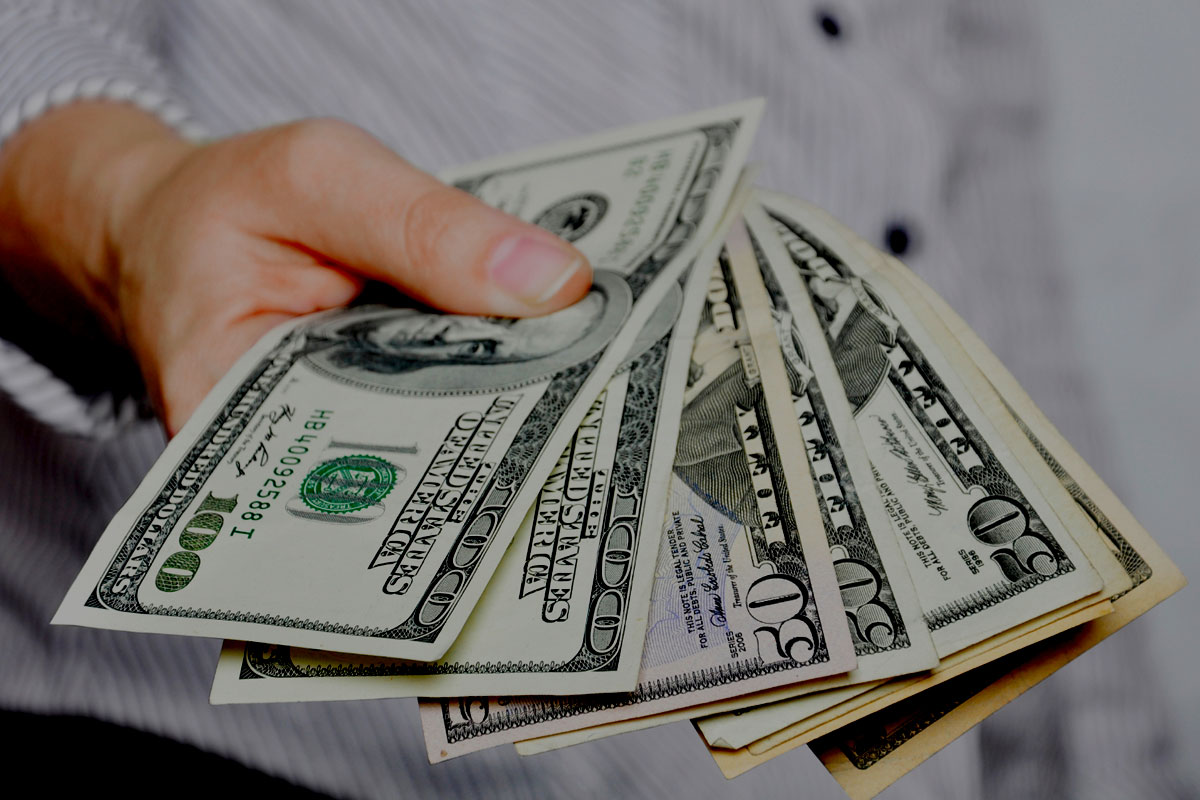 Luxury safaris with top-notch accommodations and amenities can be expensive, while budget-friendly options such as camping safaris or self-drive options are more affordable. It's important to research the costs of different safari options and to factor in additional expenses such as airfare, visas, travel insurance, and tips.
Setting a realistic budget for your safari will help you choose the right destination and safari type that fits within your financial means, while still providing a memorable and enjoyable experience.
If you talk and engage with your safari planner, they can help you easily prioritize the various aspects of your safari such that you stick to your budget and still have a wonderful experience.
4. Travel style
The choice of travel style will significantly shape your overall experience and the way you explore the wilderness. Each travel style has its unique advantages and considerations, allowing you to tailor your safari adventure to your specific interests and preferences.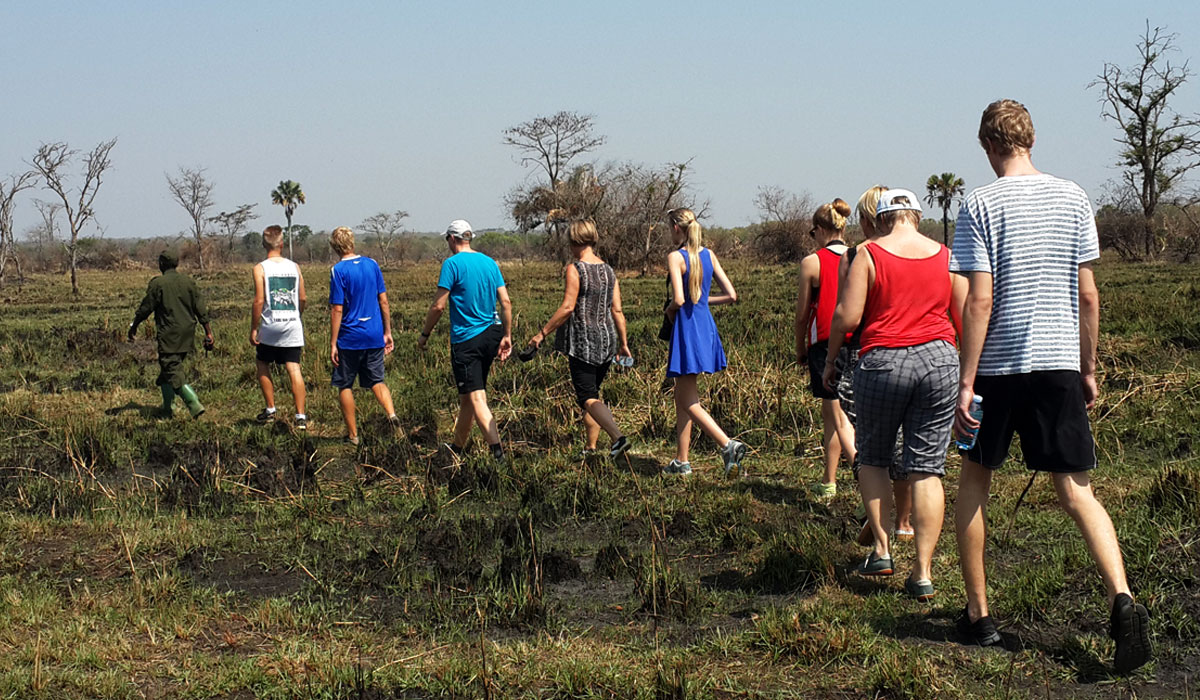 Whether you opt for a private excursion, group safari, or a family trip, understanding the characteristics of each style will help you make an informed decision and set the stage for an unforgettable safari experience. There are several types of safaris, including:
Group/Scheduled Safari:
These safaris are pre-planned itineraries offered by tour operators, where you join a group of fellow travelers. This type of safari usually consists of a small group of people, led by a professional guide who will take you on game drives and other activities. These safaris typically have fixed departure dates and a set duration, allowing you to book a specific package that suits your preferences. More so they offer a cost-effective option as the expenses are shared among the participants.
Private Safari:
If you prefer a more personalized and exclusive experience, then a private safari is the perfect option. You'll have a dedicated guide and vehicle, and you can customize the itinerary according to your interests and preferences. However, it's important to note that private safaris often come with a higher price tag compared to scheduled safaris due to the personalized nature of the experience.
Family Safari:
A family safari is an excellent option if you're traveling with children. Many lodges and camps offer family-friendly accommodations and activities, such as nature walks, arts and crafts, and animal tracking.
5. When to go
Since life can be quite busy with all the other things, choosing a specific schedule for your African safari will help you organize your work and family commitments properly.
The time of year you visit your destination can also have an impact on your safari experience. Different times of the year can affect the weather, wildlife sightings, and even the cost of your trip. Research the best time to visit your chosen destination to ensure that you have the best chance of seeing the animals you want to see.
Another important factor to take into account when planning when to go on a safari is the choice between scheduled safaris and private safaris. Scheduled safaris typically have fixed departure dates and a set duration, offering less flexibility in terms of customization. On the other hand, private safaris provide a more personalized experience with the freedom to set your own departure date.
Here are some guides on our website to help you understand the best times to go for various trips.
6. Where to stay
The next step is to choose the right accommodation for your safari. There are several options available, from luxury lodges and tented camps to budget-friendly campsites. The type of accommodation you choose will depend on your budget, preferences, and the type of safari experience you want.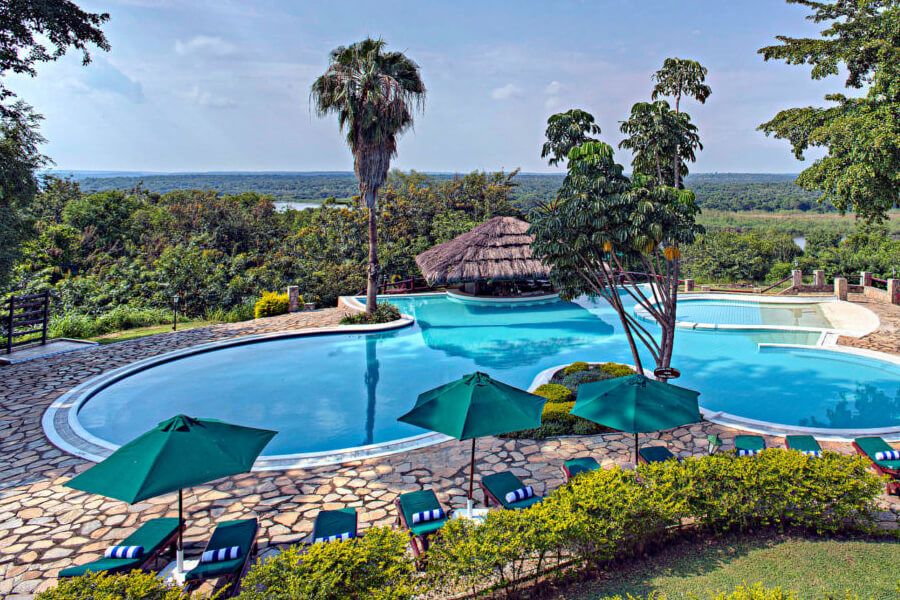 If you want a luxury safari experience, then a high-end lodge or tented camp is the perfect option. These accommodations offer spacious rooms or tents with en-suite bathrooms, gourmet meals, and various amenities such as swimming pools and spa services.
On the other hand, if you're on a budget, then a basic campsite or budget-friendly lodge is a great option. These accommodations offer basic facilities, such as shared bathrooms and communal areas, but they provide an authentic safari experience without breaking the bank.
7. Book with a Reputable Tour Operator
Booking your safari with a reputable tour operator is essential for a stress-free and enjoyable experience. A tour operator will handle all the logistics, such as transportation, accommodation, and activities, so you can focus on enjoying your safari.
Before booking with a tour operator, make sure to read reviews and check their credentials.  Consider the operator's experience, expertise, transparency in pricing, cancellation policies, and responsible tourism practices.
Choose an operator that aligns with your preferences and values. You can also communicate with them to determine if they will meet your expectations to ensure a personalized and fulfilling safari experience. 
If your safari interests are in East Africa, you can talk to us about helping you organize all the details needed for a safari. Our team is experienced in designing and running safaris and we have been doing it for more than 10 years. Take a look at our ABOUT page and learn more about us (Primate World Safaris).
8. Final Preparations for Your Trip
As your safari adventure draws near, it's essential to make final preparations to ensure a smooth and enjoyable trip. These final preparations include various aspects of your safari, from packing and vaccinations to money and insurance.
Make sure to pack appropriate clothing for the safari, such as lightweight and neutral-colored clothing, a hat, sunscreen, and insect repellent. You may also need to take medication for malaria, depending on the destination you choose. Additionally, make sure to bring a camera with extra batteries and memory cards to capture the amazing experience.
It's also a good idea to research the local customs and etiquette of the country you'll be visiting, and learn a few basic phrases in the local language. Finally, make sure to have all the necessary travel documents, such as passports, visas, and travel insurance.
Final Thoughts
Embarking on your first safari is an incredible adventure that will create memories to last a lifetime. By carefully planning your safari, choosing the right travel style, and booking with a reputable tour operator, you can ensure a smooth and enjoyable experience.
Remember to research your destination, understand the best time to visit, and familiarize yourself with the wildlife you may encounter. Pack appropriate clothing and gear for the climate, and be prepared for unexpected surprises along the way.
Keep in mind that responsible tourism and sustainable practices are crucial for the long-term preservation of the environment and the well-being of local communities. Support operators that prioritize conservation efforts and contribute positively to the destinations they operate in.
Most importantly, approach your safari with an open mind, a sense of adventure, and a deep appreciation for the natural world. Take the time to immerse yourself in the beauty of the wilderness, observe wildlife in its natural habitat, and create cherished memories that will last a lifetime.
So, go ahead and start planning your first safari, knowing that with careful preparation and a spirit of curiosity, you're embarking on a journey that will ignite your passion for nature and leave you with a profound appreciation for the wonders of the animal kingdom. Enjoy the adventure!