Activities in Volcanoes National Park
Gorilla Trekking
Rated one of the best experiences ever, Gorilla trekking in Rwanda takes place in the Volcanoes national park.
It starts with an early morning briefing on safety measures and what to expect during the day, then you will be grouped in groups of 8 people maximum and each group is assigned one gorilla family to trek. Rwanda has over 9 gorilla families, hence 9 groups of 8 people each are the ones allowed to track on a particular day.
Your group will also have a pair of trackers that will have been sent out in the early morning (prior to your arrival in the park) to find the location of your specific gorilla family and to assess where they may be headed.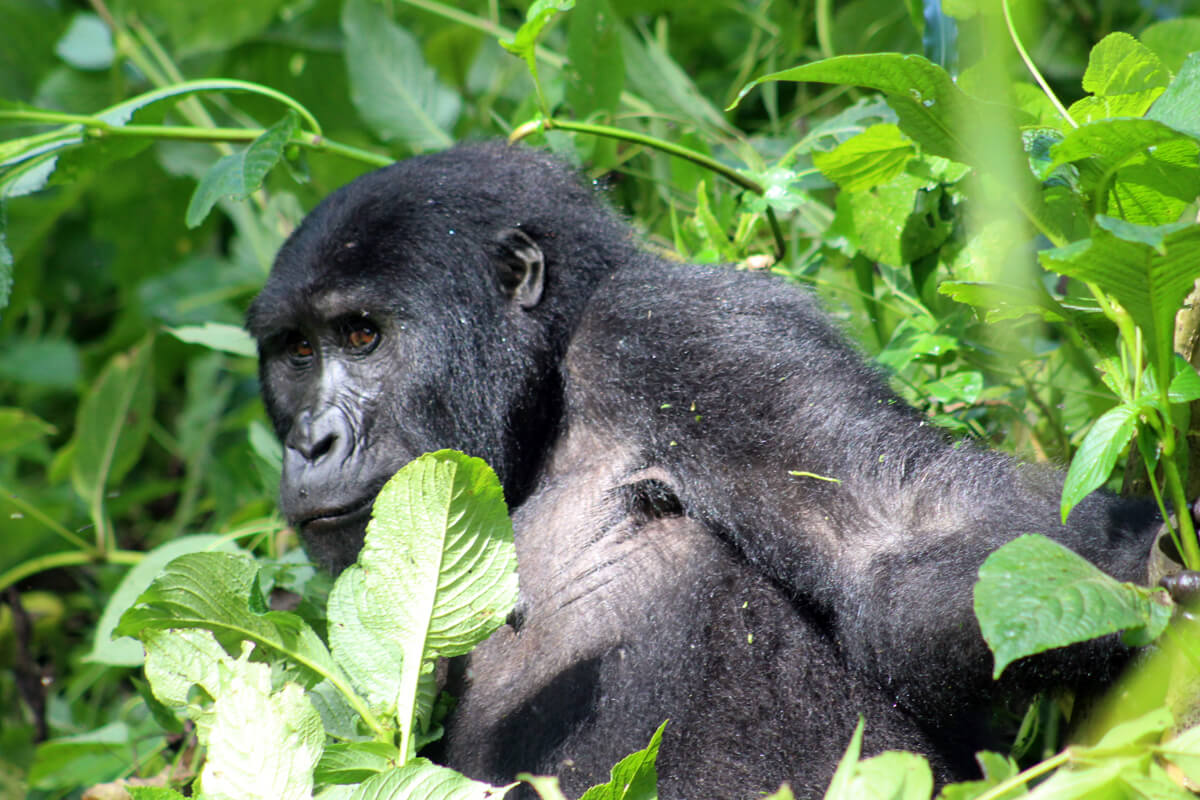 Trackers communicate the gorilla's movements to the guide so that he can decide on the best approach to meet the gorilla family. The time taken during your hike to the mountain gorillas depends on how far the gorillas have moved.
It may take as little as 30 minutes to find your gorilla family and as long as five to seven hours. The forest is verdant, humid, and somehow light and there are no discernible trekking paths.
The terrain is full of hills and steep volcano slopes where you will be required to pull yourself up steep grades by grasping onto branches, roots, bushes, and more.
Follow the lead of the guide as to the best path and form to take. It is also advisable that you carry with you some energy-giving snacks and bottled mineral water to quench your thirst and give you more energy.