Rhino Trekking gives you an amazing opportunity to watch the endangered, magnificent creatures (Rhinos) in their natural habitat. Ziwa Rhino & Wildlife Sanctuary is home to the only rhinos in the wild left in Uganda. In 1983, Rhinos were declared extinct in Uganda because the last rhino was poached in 1982, not until 2005 that the Ziwa Rhino Sanctuary was established in Nakasongola – a breeding program to reintroduce rhinos back into the wild.
Rhino Trekking starts at the Ziwa Rhino Sanctuary headquarters where you will find a very knowledgeable guide who will brief you about the safety precautions & rules before accompanying you to the bush to find the Grazers (White Rhinos only eat grass).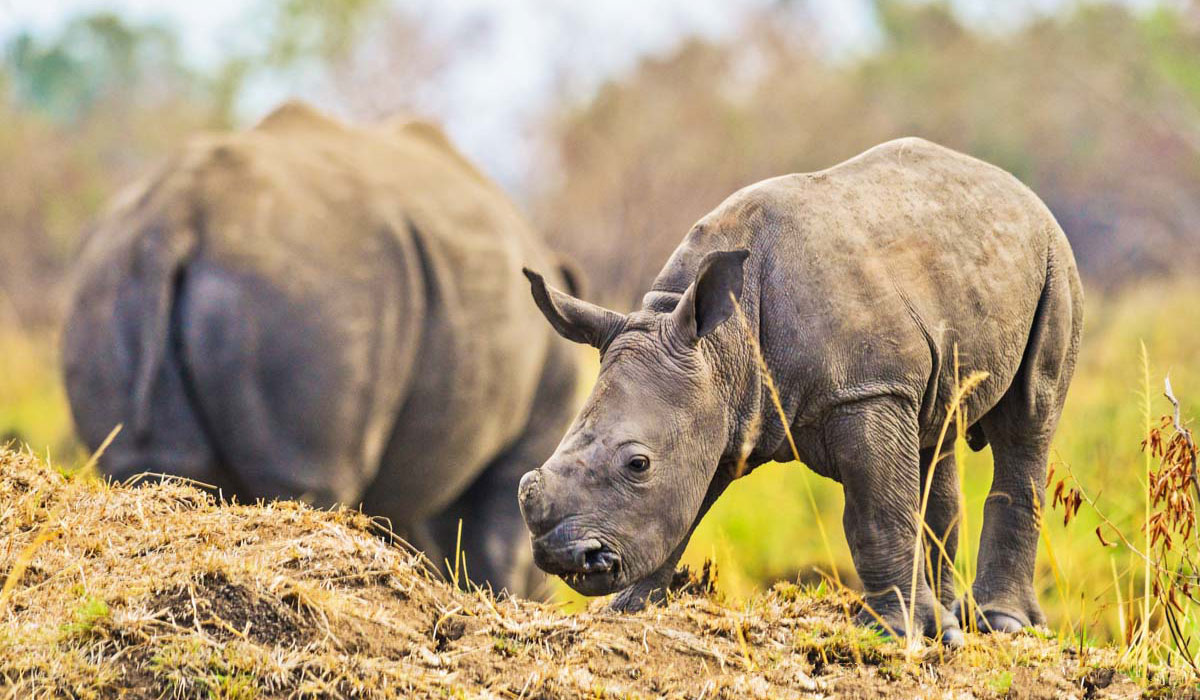 Rhinos can be lazy when it's hot so the best time for Rhino Trekking is between 8:00 – 10:00 am in the morning and 4:00 – 6:00 pm in the evening. The right gear, i.e closed shoes, long pants, and an insect repellant are necessary.
The Southern White Rhinos at Ziwa is not as violent & aggressive compared to their counterparts the Black Rhinos, making your Rhino Trekking easier provided you follow the guidelines set by the sanctuary. The Gestation period for a white rhino is 16 months & a fully grown male can weigh up to 3 tonnes.
As these rhinos are free to move around on 7000 ha of land, it is more often than not necessary to drive to the area that the rhinos are in before taking the bush walk. It's also mandatory to drive around with a guide and the Speed limit within this area is 20 -30 km/hour. If Carrying any items like firearms, Drones, or pets which are not allowed at the Sanctuary, you are advised to leave them at the gate where you can pick them up after.