Traveling to distant places can come with many questions and concerns. Over the years of operating tours and safaris in Uganda and East Africa, we have learned that the climate and seasons are part of such concern to our guests especially if they haven't been to Uganda before.
This article aims to address any questions you might have about Uganda's climate, weather, or seasons. We know this is important in helping you learn about and prepare for a Ugandan safari holiday.
Since we are born, raised, and live in Uganda we are used to the weather and seasons and this can make it seem simplistic. This is why we have added a lot of data and figures that are based on research. We believe this will give you an easier way to compare with the other seasonal factors you are already used to.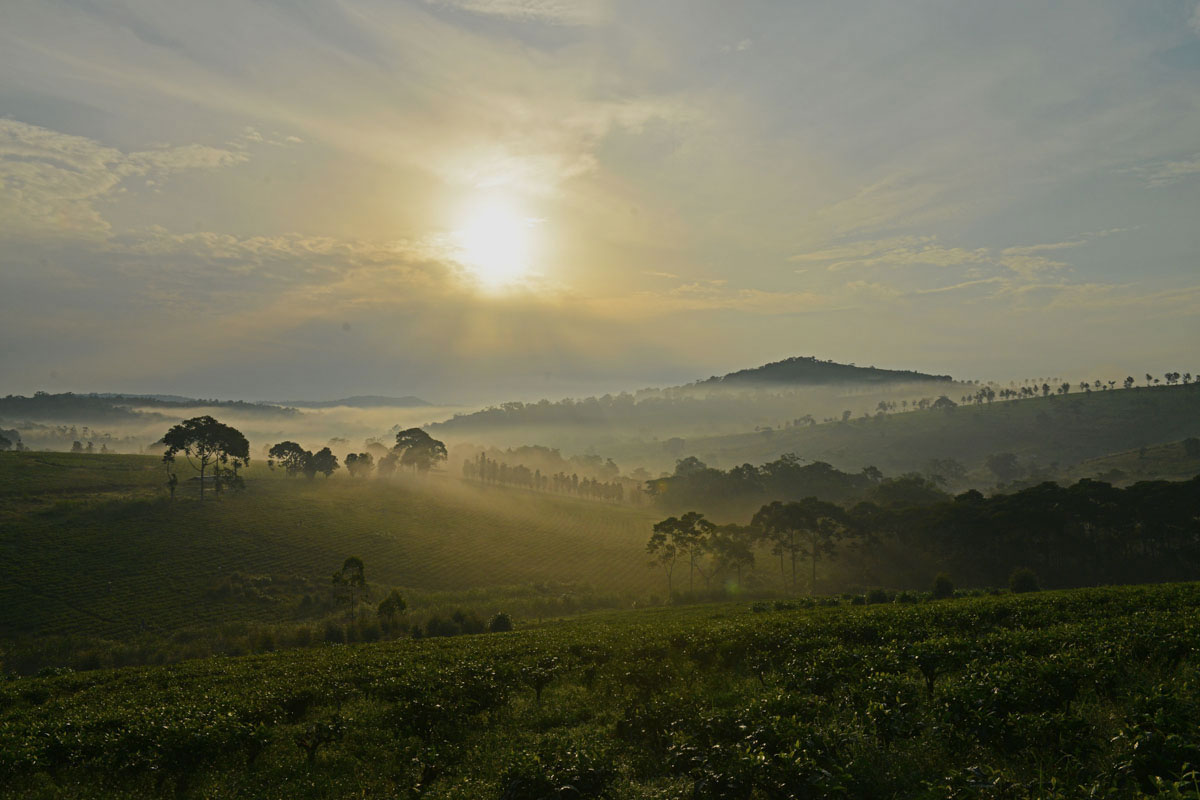 General Climate of Uganda
Generally, Uganda experiences a tropical climate with warm temperatures and sunny days all year round. The major defining climatic factor in Uganda is rainfall and thus the two seasons – wet and dry seasons.
The dry season months are usually preferred for travelers since there is little chance of rain slowing things down, but it can always rain at any time of the year.
Besides the overall pattern, Uganda has a lot of lakes, forests, swamps, and mountains which contribute to differences in the climate of a specific area. Depending on which part of the country, we can advise on whether it will be slightly cooler, hotter, or drafty.
Uganda Weather year round
Straddling the equator, there is little year-round fluctuation in temperature and no real winter or summer.
The hottest months are January and February when the average daytime range is 22 – 28°C ( 71 – 82°F) with peaks of more than 30°C in the far north. The south has two Wet seasons: from mid-September to November and from March to May.
The Dry season from December to February means only that it rains less and the gorilla parks remain fairly wet during these months. The second Dry season – from June and July – is considerably drier.
Still, with 1000 to 2000mm (39.4 – 78.7in) of rain every year, it can rain at almost any time. The north, including Murchison Falls and Kidepo Valley, has one continuous Wet season from March to November and a more obvious Dry season from December to February.
Uganda Climate Chart.
Showing average monthly temperatures and rainfall.
 

| | | | |
| --- | --- | --- | --- |
| Month | Rainfall | Temperature  C ( F ) | Season |
|  January |  46 mm |  23.9 C ( 75.0 F ) |  Dry |
|  February |  47 mm |  24.5 C ( 76.1 F ) |  Dry |
|  March |  104 mm |  24.4 C ( 75.9 F ) |  Wet |
|  April |  151 mm |  23.8 C ( 74.8 F ) |  Wet |
|  May |  141 mm |  23.2 C ( 73.7 F ) |  Wet |
|  June |  93 mm |  22.7 C ( 72.8 F ) |  Dry |
|  July |  93 mm |  22.3 C ( 72.1 F ) |  Dry |
|  August |  122 mm |  22.6 C ( 72.6 F ) |  Dry |
|  September |  126 mm |  22.9 C ( 73.2 F ) |  Wet |
|  October |  157 mm |  23.1 C ( 73.4 F ) |  Wet |
|  November |  118 mm |  23.3 C ( 73.9 F ) |  Wet |
|  December |  64 mm |  23.1 C ( 73.4 F ) |  Dry |
Uganda's Seasons
Uganda experiences 2 wet seasons and 2 dry seasons in a year.
Dry Seasons / Sunny Seasons
1. Long Dry Season. June, July & August.
June and July are the driest months in most of the south, but it can still rain. Average temperatures hover around 27°C / 81°F in the afternoon and 16°C / 61°F in the morning.
It will be colder at altitudes above 1300m / 4265ft, including the gorilla parks.
2. Short Dry Season. December, January & February.
Most of the south has less rainfall, but still more when compared to June and July. It is slightly warmer with daytime temperatures of about 28°C/82°F and morning temperatures of 16°C/61°F. The north has a clear Dry season with little rain.
Wet Seasons / Rainy Seasons
3. Long Rains. March, April & May.
There is more rainfall throughout the country during these months, with a clear peak in April in the south. Most days have some sunshine as well. The rain can make travel more difficult since dirt roads and forest trails used for gorilla trekking can become challenging to navigate.
Daytime temperatures average around 28°C/82°F and morning temperatures around 16°C/61°F. It will be colder in the gorilla parks at high altitudes and warmer in the north.
4. Short Rains. September, October & November.
These months are comparable to March, April, and May but, on average, there is a bit less rain. Daytime temperatures are around 28°C/82°F.
Kampala's Climate Compared to Uganda's national parks
In general, the south of Uganda shares the same tropical climate as Kampala. The city has a slightly milder climate due to its location near Lake Victoria. The parks in the south tend to be a bit warmer during the day and cooler at night.
The areas at high altitudes, including the gorilla parks, get considerably colder because temperatures drop by about 6°C for every 1000m you climb (or 3.5°F per 1000ft). Murchison Falls and Kidepo Valley in the north are warmer with daytime temperatures averaging 32°C/90°F.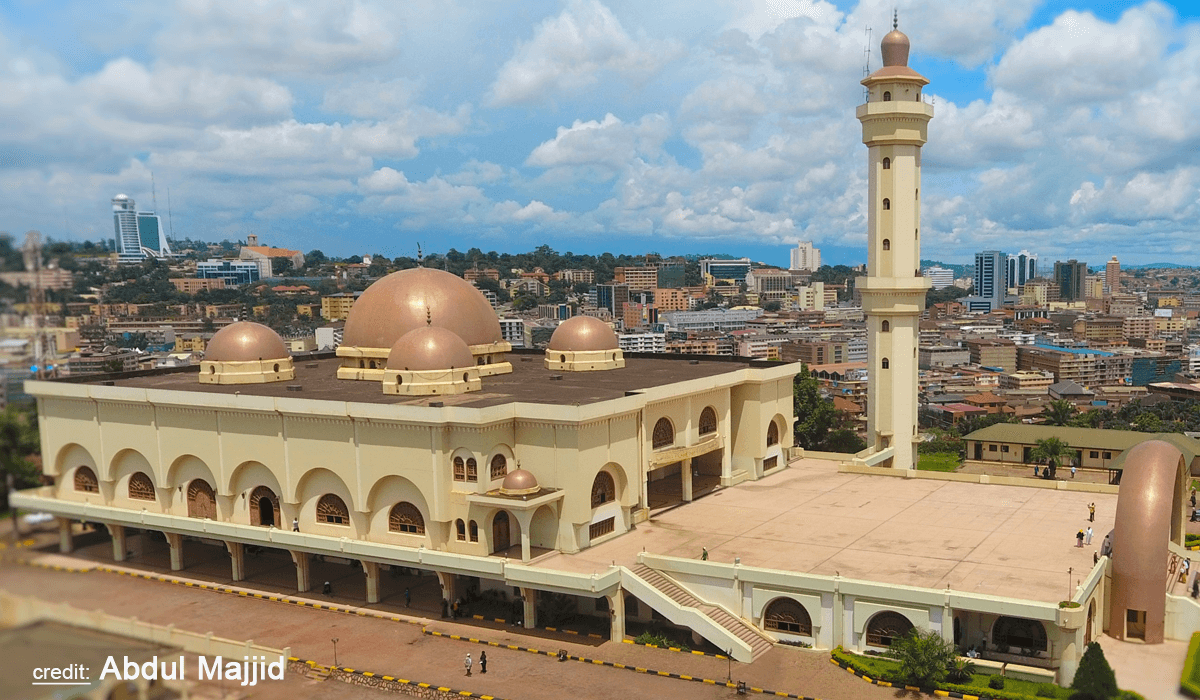 Visiting Uganda
Best time/season to visit Uganda
Generally, the best time to visit Uganda is during the dry season months when it is easier to find animals and hike through the dense forests in search of chimpanzees and gorillas.
Uganda's tropical climate is warm and sunny all year round with temperatures ranging from 21-25°C (70-77°F).
Here is a full article that takes a deeper look at when the best time is for visiting Uganda.
What to wear in Uganda
Lightweight clothes with a warm cover-up for the evenings are advised. Take a pair of good walking shoes or boots for forest trekking, and long-sleeved tops to protect against mosquitoes.
If you're planning to go to mountainous areas, be sure to take warm clothing, as temperatures drop substantially.
White clothes won't stay white for long with Uganda's red dust roads, so go for darker colors. Travelers can also pick up bargains at second-hand clothes markets in Kampala, Jinja, and Fort Portal, which sell trousers, boots, and fleece.
Here is a full article on what you should pack for a holiday in Uganda.
Frequently Asked Questions.
Here are some commonly asked questions about Uganda's weather and climate.