Rising from the darkness of the 1990s, Rwanda has emerged as one of the top tourist destinations in Africa. People from all around the world come to Rwanda to experience the natural beauty of birds, gorillas, chimps and the big 5 safari animals among others.
While Rwanda is small in size compared to most countries in Africa, it is blessed with rich geography of mountains, lakes, rivers, savannahs, swamps and forests. All of these form great ecosystems that make a home for lots of wildlife, primates and birds.
Rwanda is located just below the equator and therefore has warm and sunny days all year round.
Here are some of the best things you can do in Rwanda for a safari holiday.
Top Things To Do in Rwanda
1. Gorilla Tracking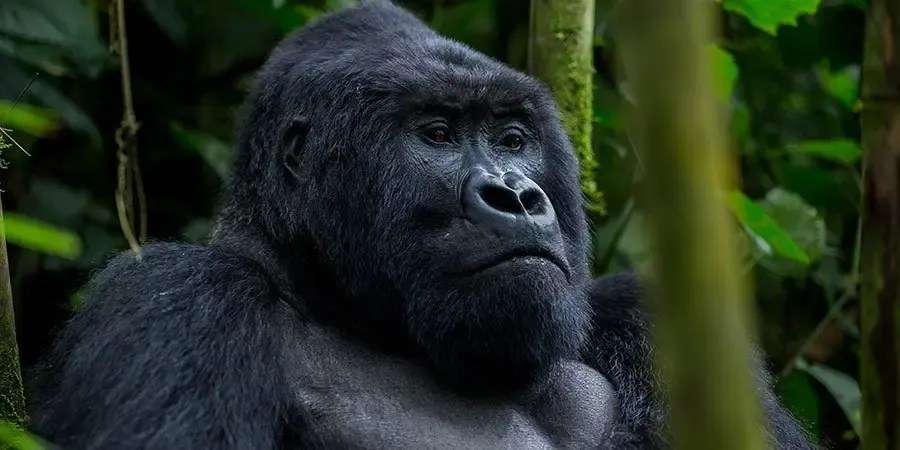 Rwanda is one of the only 3 countries in the whole world where mountain gorillas can be seen in their wild natural habitat. Gorilla tracking is the process of hiking through the thick rainforests in search of mountain gorillas.
There are several habituated gorilla families that are used to seeing people and therefore very safe to visit. After hiking through the forest, you meet the gorillas and spend around 1 hour with the gorillas before heading back to the starting point.
Gorilla trekking in Rwanda's Volcanoes National Park is often described as "life-changing" and with good reason. Seeing these gentle creatures in their natural habitat is a truly unique moment.
2. Primate Tracking
Other than Gorillas, Rwanda also has other primate species which include Chimpanzees, Black-and-white colobus monkeys, and the endangered Golden monkey. 
Nyungwe forest national park has chimpanzees and black & white colobus monkeys. The Golden monkeys however can be found in Volcanoes national park.
3. Canopy walks and hiking
The Canopy Walk is a favourite activity for park visitors. It is one of Rwanda's Top 10 things anyone would love to attempt before they die.
Opened in 2010, it is the only one of its kind in East Africa and the third on the continent. Getting to the Canopy is about 2 hours from the starting point at Uwinka Visitors centre. Seeing the 90 meters long Canopy walkway on arrival in Nyungwe Forest National park is an amazing and awesome experience. 
The bridge suspended between huge trees gives one a feel of fresh air, 60 metres above the forest floor. The Minimum age for the canopy activity is 6 years old, and children must be accompanied by an adult.
This activity is available throughout the year.
 4. Game Safaris
Enjoy African Wildlife Safaris in the Akagera National park located northeast of Rwanda just 110 km from Kigali town. With Lake Ihema in the background and cooler temperatures, this is a safari experience unlike any of Rwanda's neighbours.
Akagera national park combines well with Nyungwe and the Volcanoes National Park to offer a great safari element as it is home to many large plains game species as well as species restricted to the papyrus swamps such as the Sitatunga and the sought-after Shoebill Stork.
Notable plains game species include elephant, buffalo, topi, zebra, waterbuck, roan antelope and eland. Of the primates, olive baboons, vervets and the secretive blue monkey are seen during the day, with bushbabies often seen on night drives.
5. Birding
Rwanda has over 700 bird species and definitely, you can't afford to miss birding in all the national parks and other destinations.
Rwanda's location in the Albertine Rift makes for an ideal and stunning landscape for bird enthusiasts. Bird-watching in Rwanda can appeal to every level of visitor – from the absolute novice (who maybe only visited for the primates) all the way to the most serious of birders, due to the diversity and appeal of certain species.
Birding is experienced throughout the year, with the migrant bird season being from December through to February.
6. Cultural Experiences
Rwanda is made up of proud and unique people, happy to welcome you into their lives and introduce you to their traditions. There are strong ancient traditions of honour and hospitality.
Music and dance play an indispensable role in everyday life and performances range from demonstrations of bravery and prowess to humorous songs, light-hearted dances, and rural artistry with roots in traditional agriculture. 
There are many different cultural experiences that you can do in Rwanda like the dancing performances, Umuganda, Crafts, Genocide memorial visits, museums and many others.
7. Congo Nile Trail
The Congo Nile Trail is a trail along Lake Kivu that extends from Rubavu, continues through Rutsiro via the Karongi, and Nyamasheke districts and ends at Rusizi District (227 km of beautiful landscapes, including rolling hills and clear water).
Trails give stunning views of the Lake Kivu coastline and offer adventurous travellers an exciting way to discover Rwanda. Biking the Congo Nile Trail can be completed in 5 days, with rich views and immersive cultural experiences along the way.
This trail appeals to adventure travellers and is a great way to experience Rwanda.
8. Coffee & tea tours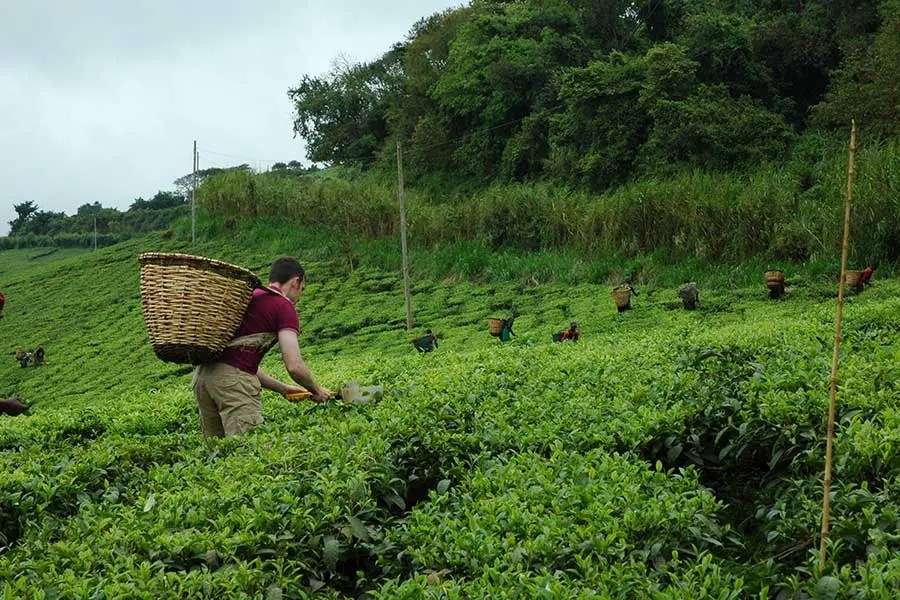 Tea is Rwanda's largest export. The fertile volcanic soil and temperate climate are perfect for growing the plants that create this popular drink. Tea leaves can be seen covering the mountains – creating a stunning contrast to the blue skies, dirt roads and sunshine. 
Visitors can discover how tea is harvested, processed, and even get to taste the results. Also, Hundreds of thousands of small growers produce Coffee all across Rwanda, but visits are primarily centred around Gisenyi, and a number of farmer's cooperatives and washing stations near here offer tours explaining the coffee process throughout the year, and each one naturally comes with a generous tasting.
Tours to the plantations can be set up by the tour agencies as the plantations themselves don't liaise with tourists directly.
9. Visit Musanze Caves
Located just out of Musanze town which is a one & a half-hour drive from Kigali city, the Musanze caves are an enormous opening and are about 2km long with a huge number of bats residing inside. 
The caves were used as a shelter during the early war times. It's an important place to the local people therefore access is limited to guided visits. Every tour has an expert guide who knows the history and formation of the caves.
A visit to this place can be done anytime throughout the year and takes about 2 and a half hours.
10. Helicopter tours
One of the best Rwanda Top 10 things to do would be to indulge in a helicopter ride above the land of a thousand hills to get a birds-eye view of our endless rolling green hills and pristine water banks.
The helicopter is also a rapid way to get from one attraction to another.
Final thoughts
While Rwanda is geographically a small country, there is so much you can see and do to enjoy your visit to the land of a thousand hills. Most tourists often come to Rwanda for gorilla trekking experiences where they get to see mountain gorillas in their wild home, the tropical rainforests.
These 10 activities to do in Rwanda cover a wide range of things that travellers have rated highly, and we hope you get inspired to try out one of these great experiences. Take a look at some of the already-made Rwanda safari packages to get an idea of how most safaris flow.
Alternatively, you can talk to us about planning a safari that is based on your schedule, budget and interests.
Related article