The desire to travel and experience new people, cultures, and exotic experiences is shared by so many people. Uganda, often referred to as the "Pearl of Africa," is a country renowned for its breathtaking natural beauty and diverse wildlife.
From lush national parks to serene lakes and awe-inspiring mountains, Uganda offers an unforgettable safari experience that rivals some of the most famous safari destinations in Africa. You might want to spend some time with the endangered mountain gorillas, watch wild animals in the open savannah or spend some time with the local people learning about their lives and history.
However, one of the major things that get in the way of travel is the money to finance the travel and holiday experiences.
Contrary to what you might think, embarking on a memorable safari adventure in Uganda doesn't have to be an extravagant endeavor. With careful planning and informed choices, travelers can enjoy remarkable experiences that won't strain their finances.
Budget safaris make it possible for more people to visit the various attractions in Uganda, and make beautiful memories with nature and new people.
In this article, we delve into the world of budget Uganda safaris, offering you insights into pocket-friendly safari packages that allow you to experience the best of this enchanting nation.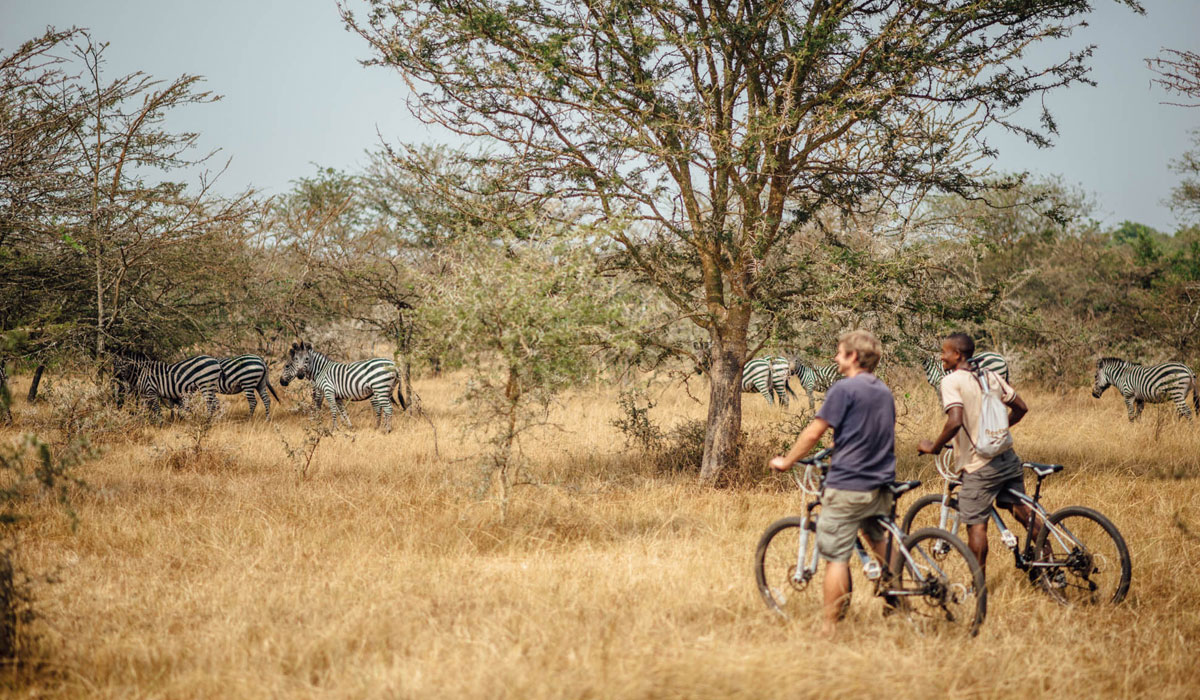 Tips for planning a budget safari to Uganda
Embarking on a budget Uganda safari doesn't mean compromising on the quality of your experience. By choosing the right safari packages and accommodations, you can witness the beauty of Uganda's wildlife and landscapes without emptying your bank account.
Here are some tips to help you plan an affordable yet enriching safari:
1. Selecting Budget-Friendly Parks
Uganda boasts a range of national parks and reserves that cater to budget-conscious travelers without skimping on the beauty of the experience. Some of the most economical options include:
Queen Elizabeth National Park: This park offers diverse landscapes and the chance to spot tree-climbing lions and a variety of wildlife on game drives.
Murchison Falls National Park: Witness the breathtaking waterfall and enjoy game drives along the Nile River, all within a reasonable budget.
Lake Mburo National Park: Perfect for budget travelers, this park offers horseback safaris and walking tours to get up close with its wildlife.
2. Affordable Accommodations
Uganda offers a range of budget-friendly accommodation options. These lodgings provide comfortable amenities without compromising the authenticity of the safari experience. You may consider the following options:
Camping: Many parks provide designated camping areas where you can set up tents and be one with nature.
Budget Lodges: Several lodges in and around the parks offer comfortable rooms and basic amenities at affordable rates.
Community-Based Lodges: choose community-managed lodges to support local initiatives and experience authentic hospitality.
3. Strategic Timing
Traveling during the off-peak seasons can lead to significant cost savings. During these times, park fees and accommodation rates are often lower, allowing you to enjoy the same remarkable experiences at a fraction of the cost.
4. Group Travel Advantage
Traveling with a group of friends or joining a group tour can help reduce costs on expenses such as transportation, accommodation, and guide fees. Group discounts are often available and can make your adventure even more budget-friendly.
5. Prioritize Activities
Focus on the activities that truly interest you. While options like chimpanzee tracking and gorilla trekking might be more expensive, there are plenty of budget-friendly alternatives like game drives and nature walks that offer incredible experiences.
Crafting Your Budget Safari
To make the most of your budget Uganda safari, follow these steps:
Research Thoroughly: Spend time researching different tour operators and packages. Look for reviews and testimonials from fellow travelers to ensure the reliability of your choice.
Plan in Advance: Early planning allows you to take advantage of deals and discounts, securing better rates for accommodations and activities.
Pack Smartly: Bring essentials like sunscreen, insect repellent, and comfortable clothing. Packing light can also help you save on luggage fees if you're flying domestically.
Immerse in the Local Culture: Engage with local communities and learn about their way of life. This not only enhances your experience but also supports sustainable tourism practices.
Top Budget Uganda Safaris
Here are the top budget-friendly Uganda safari packages we have chosen for you. Look through them with an open mind and remember they can be customized to every detail of your preference.
We have even more safari itineraries on the website that you can look at beyond these 4 – and whichever piques your interest, feel free to talk to us.
These budget-friendly safaris are intended to give you a clear picture of how our safari packages are designed, as well as give you the confidence to come to Uganda for your next African safari adventure.
1. Gorilla & Chimp Tracking Safari – 4 days/3 nights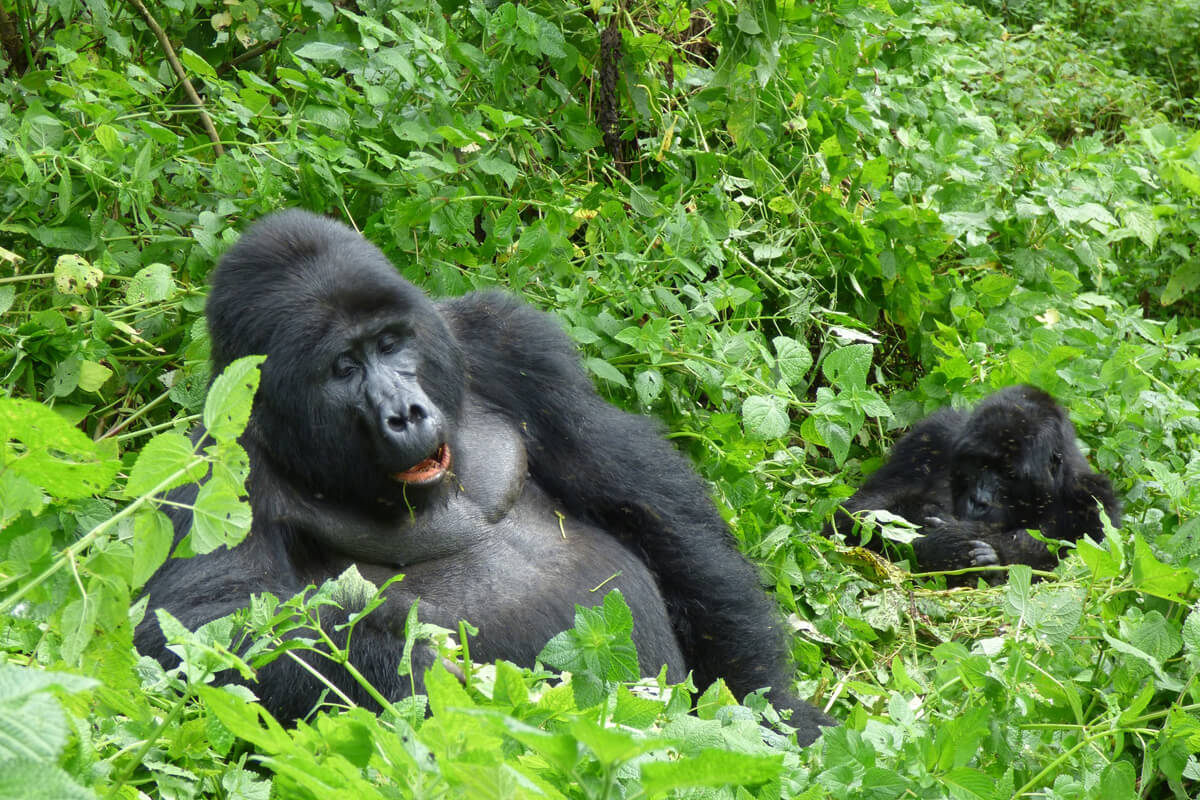 Seeing mountain gorillas and chimpanzees in their natural habitat is one of Africa's most gratifying wildlife experiences. This 4-day gorilla trekking safari holiday is ideal for anyone who simply needs to check this epic experience off their bucket list.
On this safari, our guests get the opportunity of having a close encounter with mountain gorillas and chimpanzees deep in the rainforest where they live. You get to personally notice and witness all the little quirks and mannerisms of each individual.
Depending on what else you would love to do in Uganda, more destinations can also be included for your own safari holiday.
Take a look at the full detailed itinerary to get a clearer idea of what awaits you on this 4 Days Gorilla & Chimp Tracking Safari
2. Wildlife & Gorilla Safari Holiday in Uganda – 5 days/ 4 nights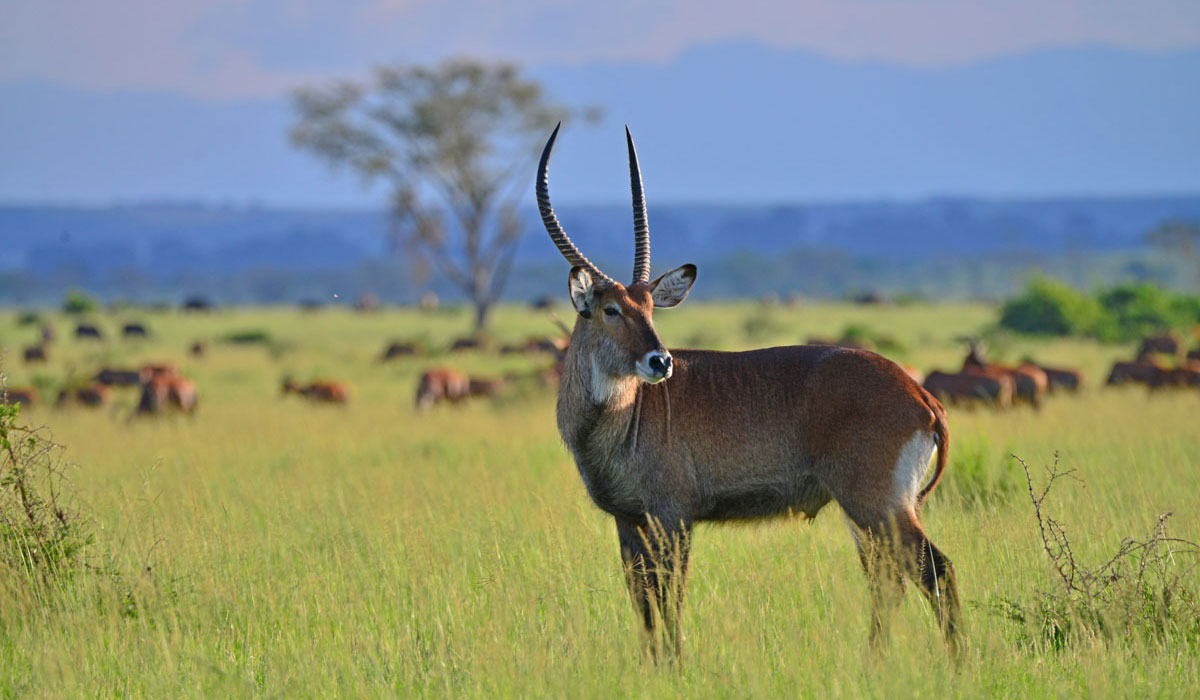 This safari package takes you to Queen Elizabeth and well as Bwindi Impenetrable National Parks.
On this trip, our guests enjoy the classic wildlife viewing in the vast savannah and then go to the deep forests of Bwindi for personal face-to-face encounters with the endangered mountain gorillas. This trip combines the first and second trips in this list to offer much more in a short time of 5 days.
In Queen Elizabeth, you get to see animals like elephants, lions, leopards, buffalos, crocodiles, hippos, antelopes, monkeys, and hundreds of bird species. In Bwindi, you will spend 1 hour with a chosen gorilla family and witness how they live deep in the rainforest.
Here is the full program of this safari holiday. Look through and get a feel of how it would work out for you once you go on safari with us. 5 Days Wildlife and Gorilla trekking safari holiday.
3. Group Adventure Holiday – 7 days/6 nights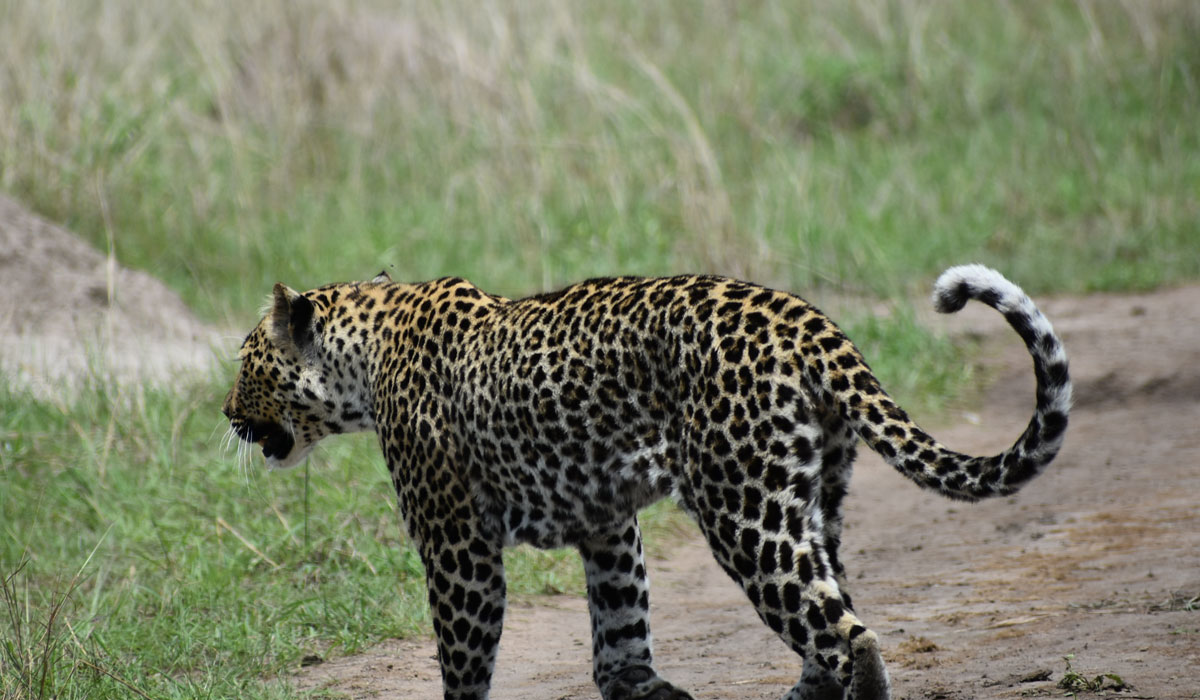 This small-group adventure is ideal for budget travelers who want a mix of wildlife, gorillas, and extreme adventure.
This safari package takes you to Jinja where you get to tackle grade-5 rapids on the Nile. You then view Uganda's savannah wildlife and the mountain gorillas in Bwindi Impenetrable National Park.
For a small group, this trip will cover several places and interests so that everyone in the group can have their top interests catered for. The 3 main spots of this holiday are the Nile in Jinja, Queen Elizabeth National Park, and Bwindi Impenetrable National Park.
These are very popular Ugandan destinations, and it is possible for you to visit while sticking to a tight budget.
Take a look at the full safari package to get a better understanding of how everything would flow for you.  7 Days Group Adventure Safari in Uganda
4. Uganda Wildlife Holiday – 8 days/7 days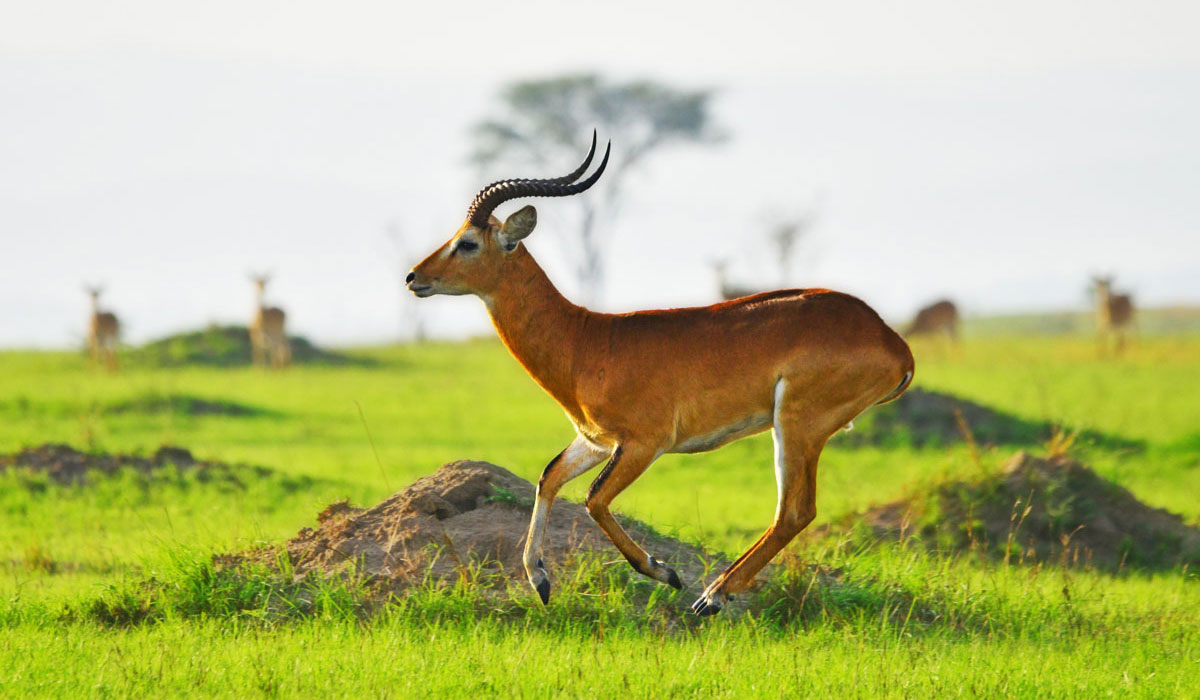 This 8-day Uganda safari holiday offers great opportunities for seeing chimpanzees, gorillas, and savannah wildlife. You get to enjoy close encounters with chimpanzees, gorillas, and savannah wildlife.
As our close animal cousins, seeing both gorillas and chimps on the same trip can be quite an eye-opening experience. Beyond primates, you will see animals such as elephants, leopards, lions, buffalos, hippos, antelopes, and lots of bird species. All of this can be organized for our guests to provide a budget-friendly option for exploring these great experiences.
Have a look at the full tour program to get a feel of how this trip could flow for you. 8 Day Chimps, gorillas and Wildlife Safari in Uganda
Beyond these recommended packages, you can send us a fresh request for a custom safari and we start out with a blank canvas and then build your perfect safari together with you.
We are waiting to hear from you and are excited to help you visit Uganda and create some everlasting memories.