Here are some things to do in Kigali – Rwanda's capital and biggest city. Enjoy good food, art, culture and history in Africa's cleanest city.
Kigali Rwanda is built at the foot of Mount Kigali with 730km2 and a population of over 1.5 million people. Kigali city is known for its cleanness compared to the other cities in East Africa. The city has experienced vast growth over the years and is the major political and economic centre of Rwanda.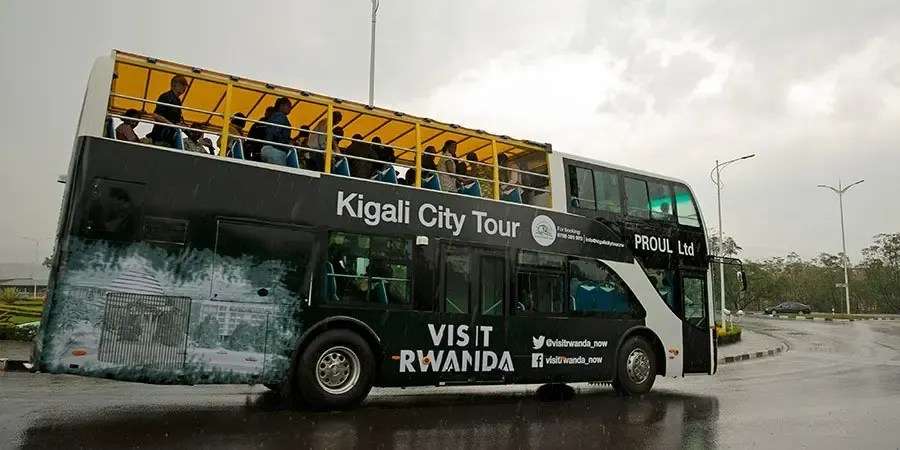 Locally the name 'Kigali' means 'Large' and is also named after Mt Kigali at 1850 m. There are a number of things visitors can enjoy doing in Kigali Rwanda. Whether it's wandering on the clean and safe streets or visiting the historic monuments, a couple of nights in this city are worth it.
Things to do in Kigali Rwanda
1. Art & Craft
Rwanda has a growing art scene and you will be amazed by the large number of handicrafts produced here. Expect to see handcrafted souvenirs such as Imigongo paintings, agaseke baskets, handmade jewellery, woodcarvings and more.
One of the nice places to view and purchase some of this artwork is the Inema Art Centre. It is in a little converted house run by a vibrant community of 10 Rwandan artists who make their exhibitions here.
Inema Art centre is also a social spot with regular dance performances, workshops and a Thursday evening happy hour.
There is no entrance fee here. Another great Art gallery is the Kigali Arts Center which showcases local artists with regular events, such as painting classes for kids on Saturdays.
2. Historical Sites & Monuments
There is much more to Rwanda's historical sites like the Dian Fossey gravesite and mountain gorillas but the Kigali genocide memorial centre would be a starting point. Kigali genocide memorial is the resting place of 250,000 of the million-plus Tutsis massacred in 1994.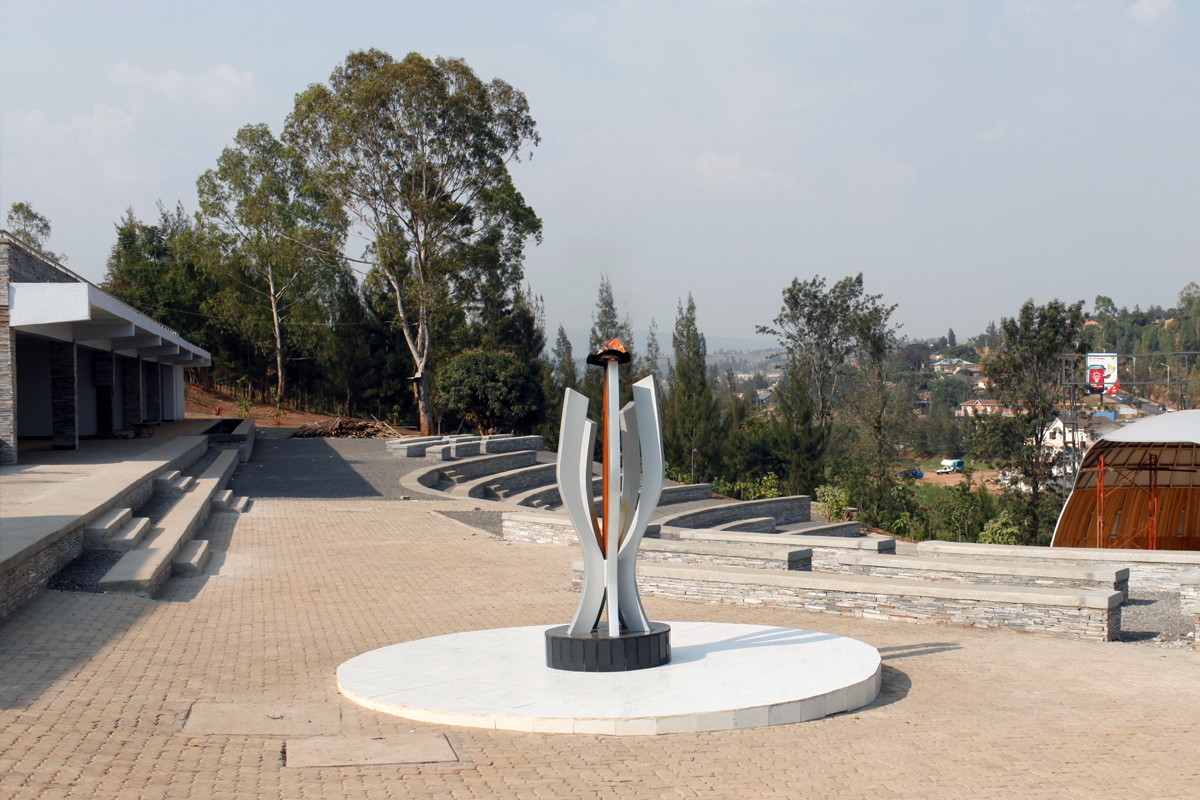 It's a site for mourning, but also a centre that explains the genocide history. A visit to the memorial will cost you no fee at the entrance and audio guides in several languages are available at a cost.
You can also visit the Kandt House Museum (formerly the Museum of Natural History), which is housed in the residence of Richard Kandt, built when he founded Kigali in 1907.
Other historical sites to visit include the Nyanza Palace, Nyamata and Ntarama memorials plus many others.
3. Restaurants & fine dining
Visitors to Kigali Rwanda do love fine dining experiences and there are plenty of places with a range of local and international dishes. The Heaven Restaurant is a casual space favored by local ex-pats, offering salads, sandwiches, burgers and pasta.
Next door is Fusion at The Retreat, Heaven's more up-market restaurant, where you'll find elegantly plated mains, such as Rwandan steak with mushroom chutney and coffee and red wine sauce. If looking for an exquisite French style, you might try the Poivre Noir with a varied menu that includes most of French dishes.
For a casual bite to eat, head to the unassuming Meze Fresh, where the surprisingly good quesadillas and burritos can be paired with zesty margaritas.
There are a number of stylish five-start boutique hotels and lodges in Kigali Rwanda. One of them is the Retreat with 11 luxurious suites decked out in pale wood and splashes of bright fabrics, with outdoor showers.
Another high-end Luxury place is the Kigali Serena Hotel, an establishment with 148 rooms, a spa, a gym, restaurants and other facilities.
Coffee is big in Kigali and it's also one of Rwanda's largest exports together with Tea. A nice place to taste nice local coffee is the Question coffee place which serves locally sourced coffee.
Part of the proceeds from here go back into agricultural training and supporting low-income female farmers.
While in Rwanda, you can arrange for a coffee tour and hold on-site coffee masterclasses. Another good place in Kigali you can enjoy a coffee break is the little Inzora Rooftop Cafe, found near the Ikirezi Bookshop.
Other Kigali's famous hangouts include Pili-Pili and Hotel des Mille Collines
4. Local Shopping in markets & malls
While in Kigali Rwanda, don't miss out on the amazing bespoke designs which you can find at the Kigali Cultural Village. There are a number of stalls stocked by Rwanda's top designers of clothes, jewelry and Art.
Haute Baso is a trove of locally made wares, from summery dresses to colorful bags, and House of Tayo is a must-visit, especially for menswear. Abraham Konga sells jewelry made from old padlocks and recycled materials, and you can support three women's cooperatives at The Shop.
Another place to visit if you love shopping is the Kimironko Market located in Kigali's neighborhood.
Expect to find everything here from household items to Kitenge fabrics to fruits and vegetables. Most of the items in the market are got from the Democratic Republic of Congo, Uganda and Kenya.
Final Thoughts
Kigali is a dynamic city with both sides of history and contemporary modern culture. Kigali is also the cleanest city in Africa and most of these activities can be enjoyed while moving around in a clean city with clean air – unlike many towns in the world.
Kigali is the major international entry point for Rwanda and there for a starting and ending point for many people who visit Rwanda for tourism activities such as gorilla trekking, birding and wildlife safaris. This means you can enjoy your exploration of Kigali city at the end of a longer holiday trip.
Related articles