Uganda is one of the top tourist destinations in Africa where people come from all around the world for a great variety of travel activities. Most tourists come to Uganda for a chance at seeing mountain gorillas, wildlife, chimps, birds, mountains and much more.
While Uganda's tropical climate make it an all-year destination, the best time to visit is during the dry season months of the year. The dry season occurs in the months of January, February, June, July, August and December.
During the dry season, the chances of rain are greatly reduced and this make it easy to find wild animals near the water sources, and trek through the thick forests in search of chimps or gorillas.

Uganda's average temperatures range between 21oC (70oF) and 25oC (77oF) with high altitude areas being cooler than most of the country.
Uganda is warm and sunny all year round and almost all the tourist activities can be enjoyed in both the dry and wet season.
To best understand why some times are most favored than others, we have detailed what the best times are for the most popular tourist activities in Uganda, and given insight that is very specific – so that you can get all the information right here in one place.
Best time visit Uganda for gorillas
The best time to see Uganda's mountain gorillas in the wild is during the dry season months between June and August, and December to February. This is when it is less likely to rain heavily, and you are able to more easily navigate the steep terrain of the thick jungle where the gorillas live.
While dry season months are ideal and make your gorilla trek easier, Bwindi Impenetrable and Mgahinga National Parks are high altitude rainforests which receive rain at any time of the year with little warning.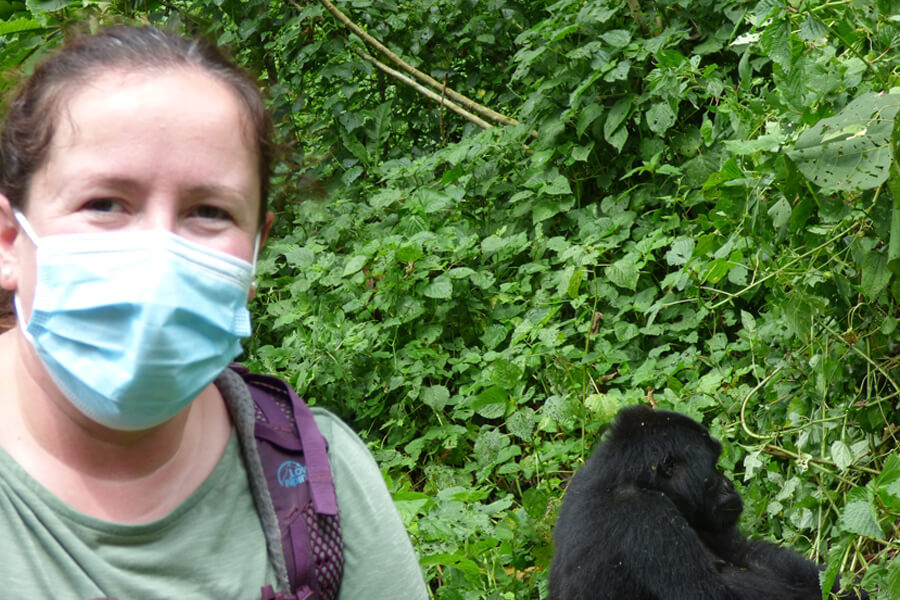 Gorilla trekking involves a hike through thick rainforests and steep terrain as you search for the gorillas. Inasmuch as gorilla tracking doesn't require extreme fitness, it is no easy task and can take any amount of time between 30 minutes and 5 hours. While the trek in rewarding and worth the money and physical effort, torrential rainforest showers are not a joy on a long hike.
This is why the dry season is recommended as the best time. It is important to keep in mind that the trails wont exactly be easy or completely dry because even in the dry season it does rain.
Best time visit Uganda for wildlife
The best time to visit Uganda for wildlife viewing is during the dry season months of January, February, June, July, August and December. The dry season makes wildlife viewing in the dry savannah easier since most of the animals will congregate near permanent water sources.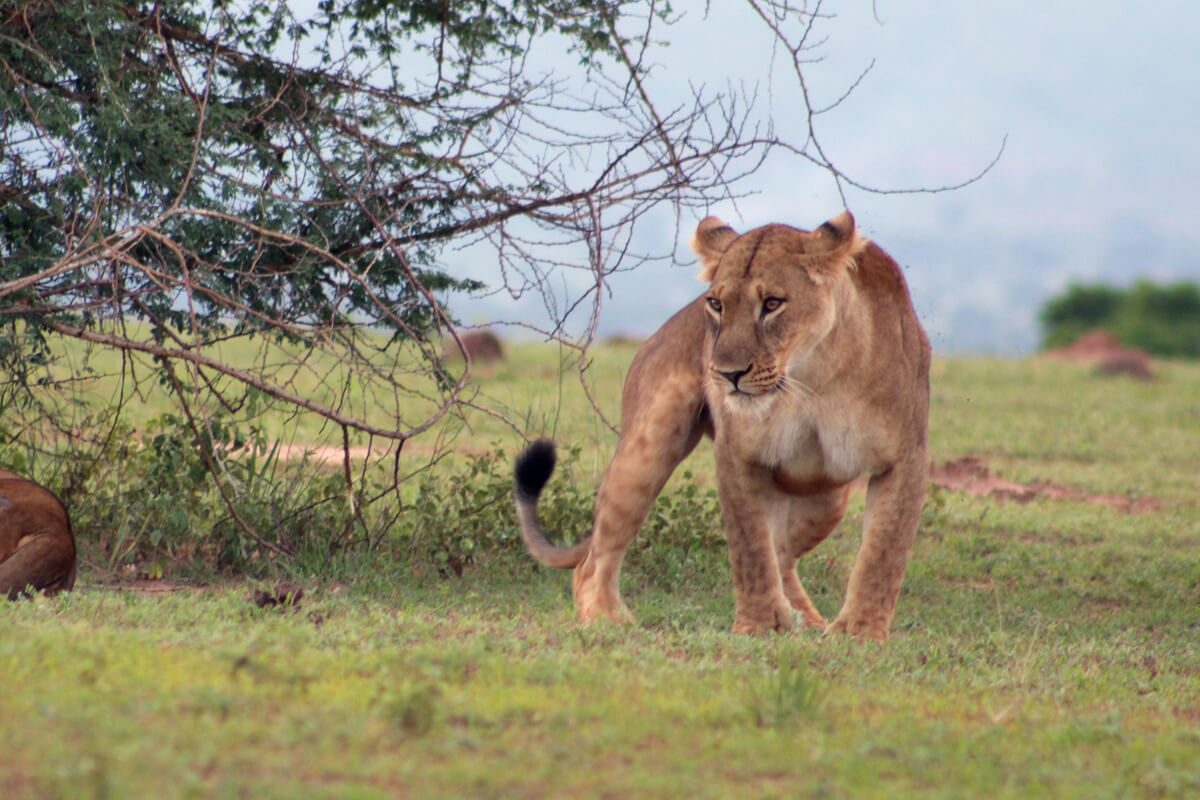 Uganda's most popular wildlife parks are Murchison Falls and Queen Elizabeth National Parks where elephants, lions, buffalos, hippos, leopards and several antelope species can easily be found. In Murchison Falls, you will find many herds of giraffes while in Lake Mburo you will find big herds of zebras.
Up in the north, Kidepo Valley National Park is quite distant and isolated from other attractions and is great for an experience with little to no crowds.
Best time visit Uganda for chimpanzees
The best time to visit Uganda for chimpanzee tracking is during the dry season months. Just like gorillas, chimpanzees live in dense rainforests which are not very easy to navigate.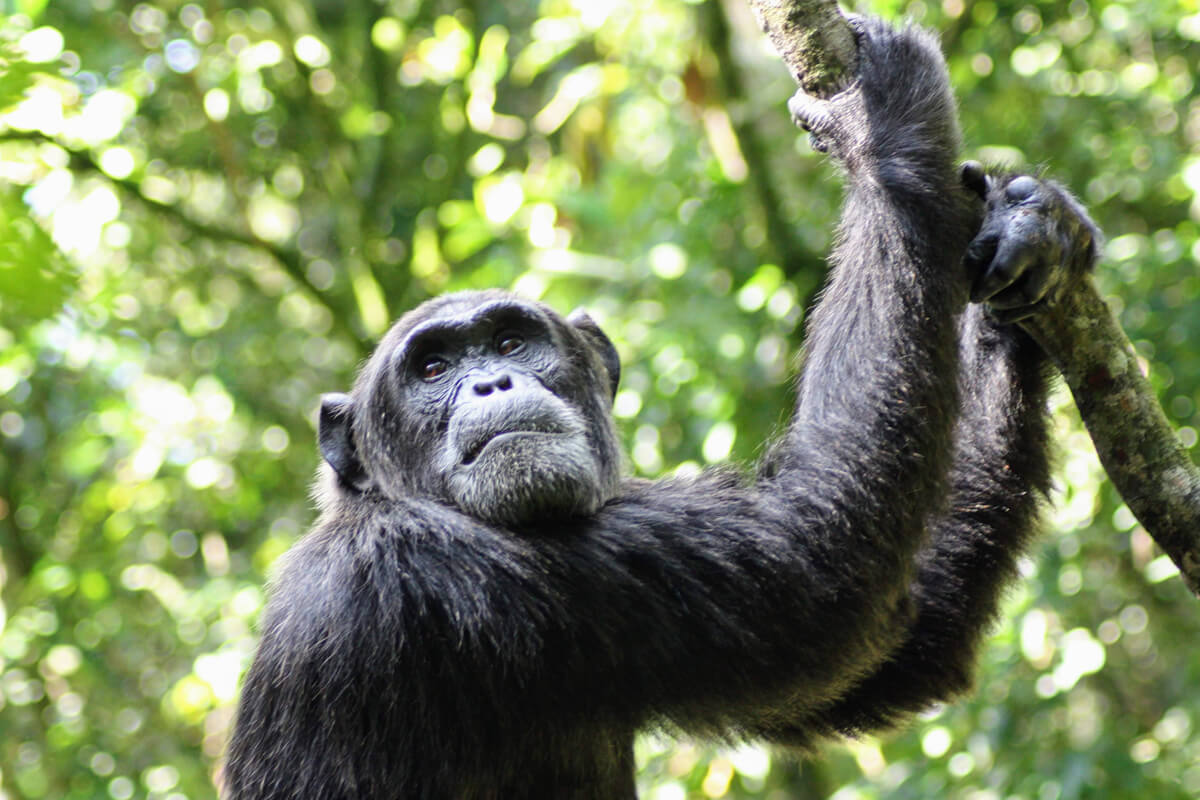 The dry season makes it possible to quickly move through the forest as you track the chimps in the forest.
Uganda's wild chimps are found in various places but Kibale National Park is the best place to go. Kibale is not just the best chimpanzee tracking spot in Uganda, it is the best in the whole world.
Best time visit Uganda for rafting
While white water rafting on the Nile in Uganda can be done all throughout the year, the best time is to do rafting is during the dry season months. This has nothing to do with water levels, the activity is more enjoyable when the sun is out and you are experiencing it at the same time as the running coldness of the river's water.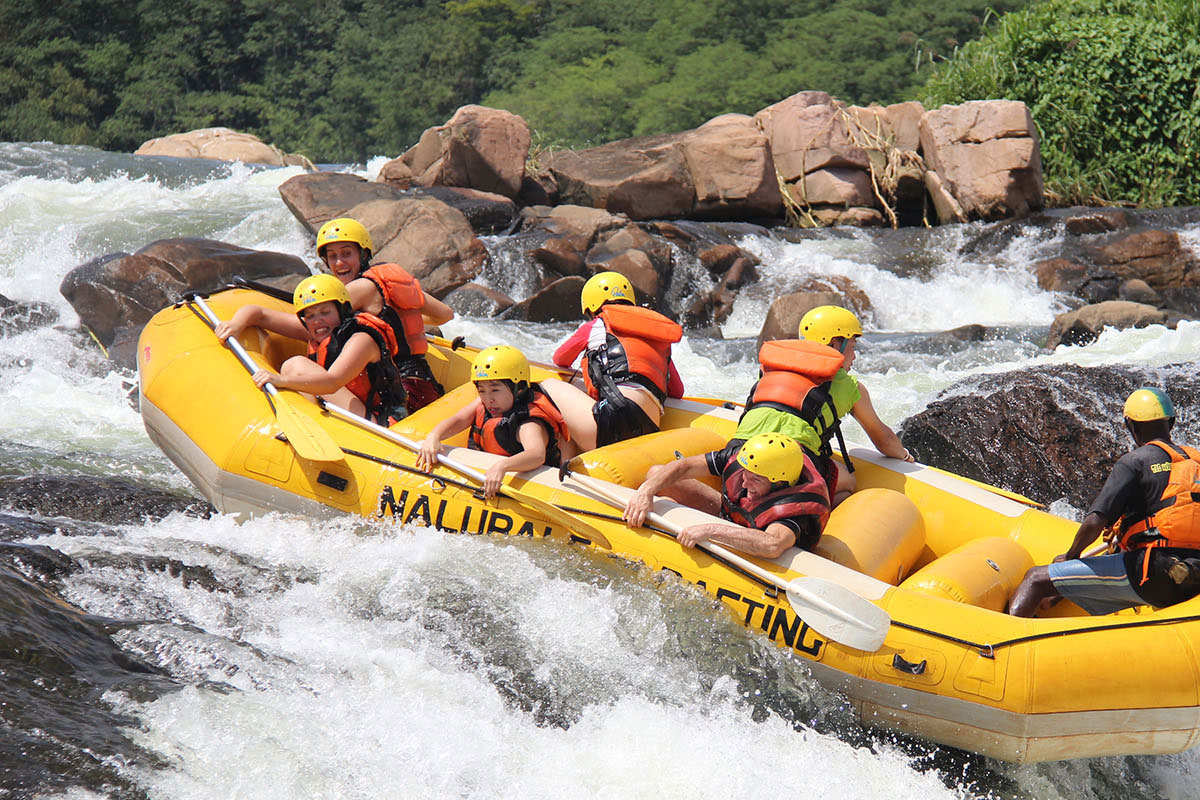 Since rafting is often a part of a longer trip, you don't have to strictly adhere to the seasons.
Should your Uganda safari happen during the wet season, you can always do your rafting in the morning when it will be clear and sunny. Most of the rains in Uganda tend to fall in the afternoon because it is highly influenced by evaporation.
Best time visit Uganda for birding
In Uganda, birding can be done all year round with little to no difference in the wet or dry season. With so many fresh water sources and a warm climate, Uganda is home to more than 1000 different bird species.
Places like Bunyonyi, Bwindi, Queen Elizabeth, Mabamba and Rwenzori are great for birding all year round and have some really special birds.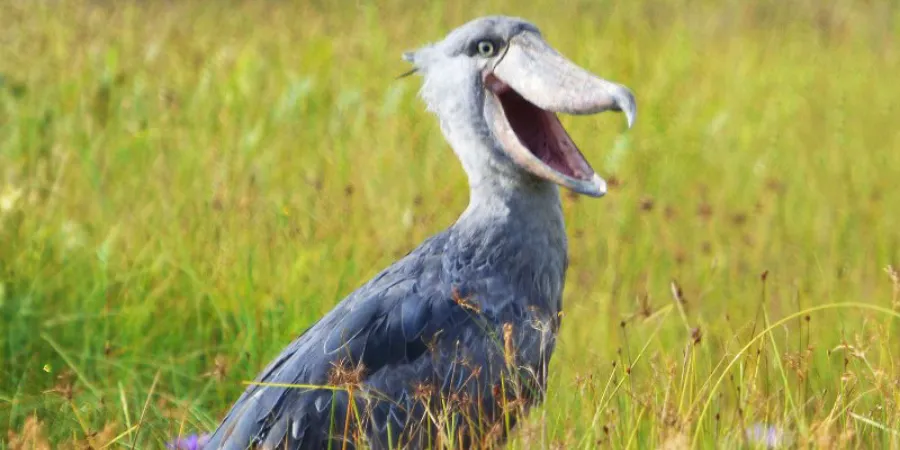 Birding is best done in the morning when birds are most active and Ugandan mornings are guaranteed a great sunrise and gradual warm up as the day progresses.
It is worth mentioning that some birder might prefer wet season for the 'extended morning' that comes with cloudy days and fewer crowds. This is a great preference for photography purposes.
Best time visit Uganda for mountain climbing
The best time to climb Uganda's mountains is during the dry season months. This is when the trails and paths are much easier to navigate and the panoramic views are better enjoyed. Because of the high altitude, mountains have special microclimates which can receive rain several times a day during the wet season. This can be quite the challenge for most people.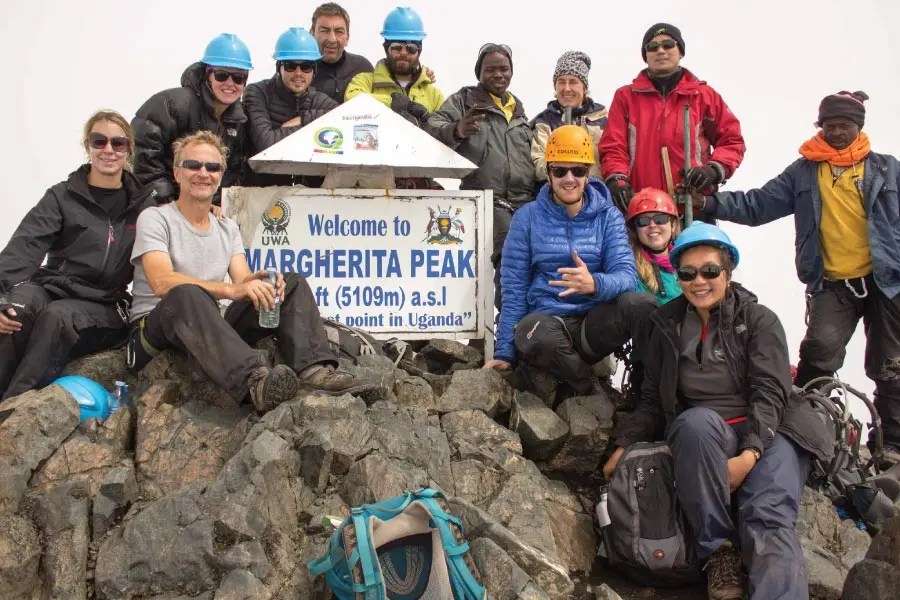 Mountains like Rwenzori (5109 m asl) and Elgon (4321 m asl) rise to such tremendous heights that normal seasons don't matter much because they have several climate zones, including permanent snow at the summit of Mount Rwenzori.
Mountains such as Moroto, Mgahinga, and Sabinyo are more manageable climbs for many people and can be done better during the dry months. If you are interested in conquering some of Uganda's mountains, reach out and we can add that to your itinerary so that you can check that off your bucket list.
Best time visit Uganda for cultural experiences
Except for very specific events, Uganda's culture can be explored at all times of the year. Given that the climate is generally warm all year round, meeting people and learning about the various aspects of past and present life is easy all around the country.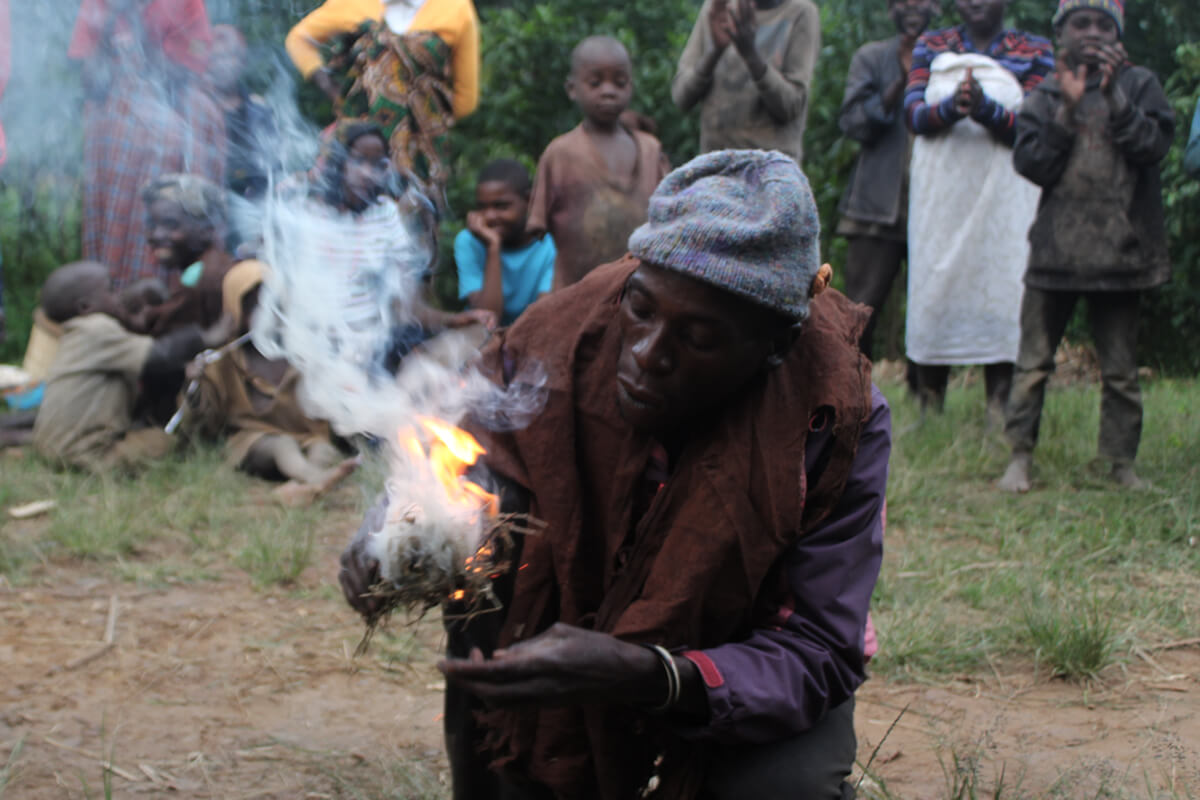 Whether it is the roadside markets, places of historical nd cultural importance of learning about local culture, this can all be done at any time of the year.
The dry season makes it easier to move around, but the wet season has it's advantages with less sun and better temperatures.
Best time visit Uganda for events
Uganda has a wide variety of events big and small happening all year round. Whether it is the outdoors things like marathons and music festivals or the more specific events, the best time to visit for events and festivals is determined by your specific interests.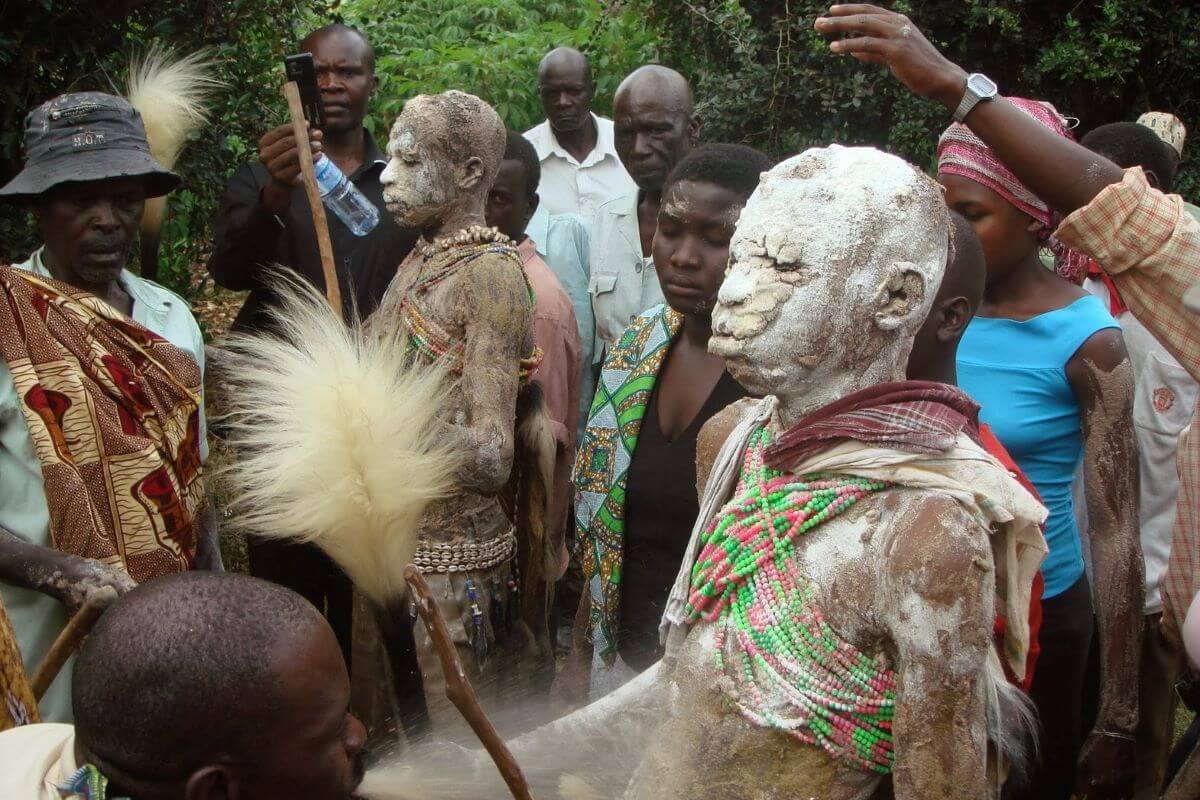 Here are some of the most popular events and festivals that you might want to align your trip to Uganda with.
Kabaka's birthday run, Nyege nyege music festival, Uganda Martyrs Day, Rwenzori Marathon, MTN Kampala Marathon, Imbalu cultural Circumcision ceremony.
If you would love to be a part of big cultural events and ceremonies for your experience of Uganda, let us know and we'll work together to match your trip with the events you are interested in.
Best time visit Uganda with no crowds
In as much as Uganda's tourist attractions are not as crowded as you will find in other safari countries in Eastern and Southern Africa, visiting a place when the crowds are gone has its charm.
The best time for you to visit Uganda and find no crowds is during the wet season months of the year. This is the low season of tourism and you will find fewer people especially in the national parks and lodges.
The sense of exclusivity is really special and perfect for fully connecting with your natural surrounding.
Final Thoughts
Finally, we hope you now have a better understanding of when it is best to visit Uganda – especially for the kind of trip you would want. And that when we say that Uganda is an all-year destination, then recommend dry months, it all make sense.
In all our year of organizing and running safaris all around Uganda in all the months of the year, we know that a better understanding of the climate is not something to assume or take for granted as it make a deference on what to expect during the holiday.
If you want to dig a little bit deeper into Uganda's climate, here is our article that looks at all the details about Uganda's climate and seasons.
A few more related articles.