Uganda is naturally blessed with stunning places that are not just perfect for exploring the wild, but also perfect for a romantic and relaxing getaway that is necessary to recharge and rekindle.
Uganda's natural beauty means you can have a romantic getaway in so many places all around the country. In this article, we have highlighted the most popular places you can go to for a romantic getaway in Uganda. Depending on your exact plans, your getaway can even include a combination of these places and even more. 
These places are picked because they are great for relaxing and truly slowing down. Sometimes, our guests choose to add any of these places for relaxation during a longer safari that goes to multiple places all around Uganda.
Best places for a romantic getaway in Uganda
1. Lake Bunyonyi 
Lake Bunyonyi is located in southwestern Uganda's Kabale district – about 420 kilometers from Kampala. Lake Bunyonyi and its many islands offer stunning views and breathtaking fresh air.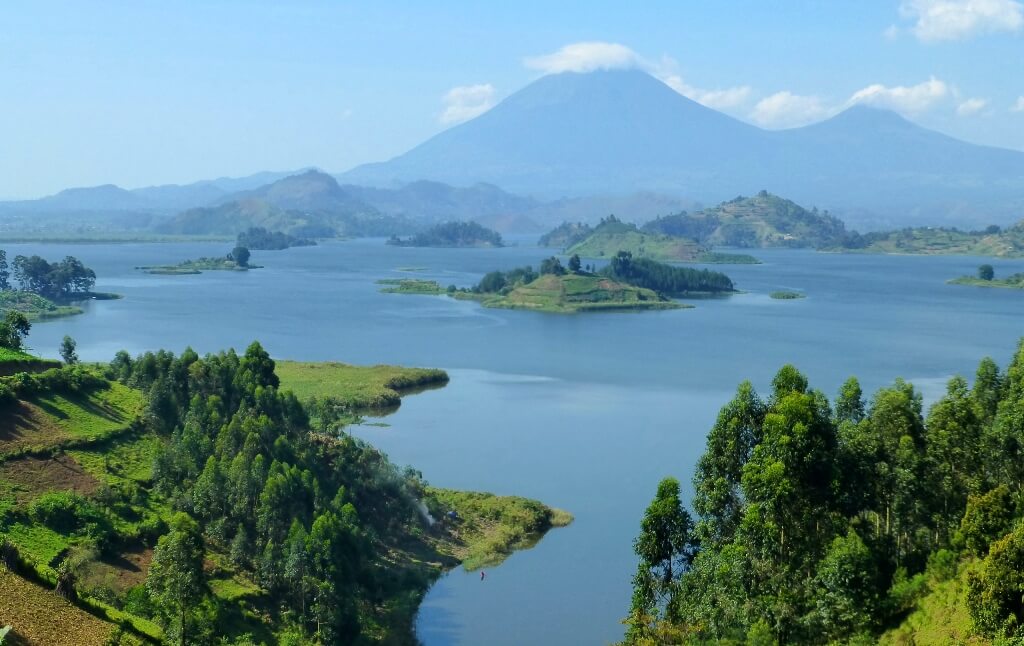 For someone willing to get away from the busy towns for a calm, quiet place, this is your ideal destination. While staying here at any of the amazing lodges, you can get to enjoy canoeing, boat riding, swimming, hiking the highlands around the lake, and birding.
Lake Bunyonyi is located close to both Bwindi and Mgahinga National Parks which are popular for those interested in seeing mountain gorillas in the wild.
2. Murchison Falls National Park
Murchison Falls National Park is Uganda's largest national park and one of the most visited by both locals and foreigners. A weekend getaway to Murchison involves you taking boat trips on the calm Victoria Nile for a picturesque sundowner, Game drives to see wildlife, and hiking to the top of the falls.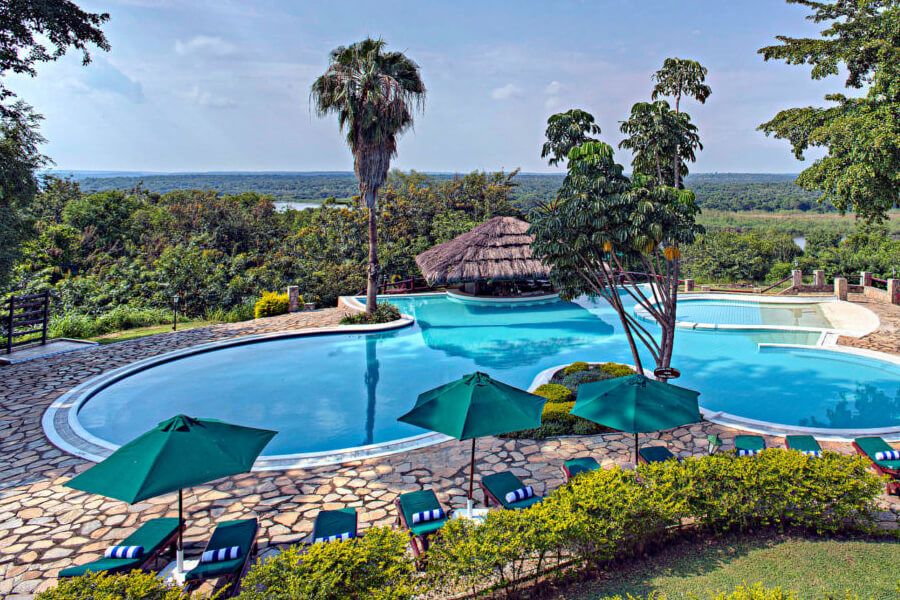 Murchison is located in northwestern Uganda, and there is a number of safari lodges that are strategically located within the park or just outside – with stunning views. The Lodges offer a number of other activities for couples planning to stay there such as bush breakfast, spa services, and many others.
Additionally, on the way to Murchison, you can opt for a wild walk with the rhinos at the Ziwa Rhino Sanctuary.
3. Ssese Islands – Lake Victoria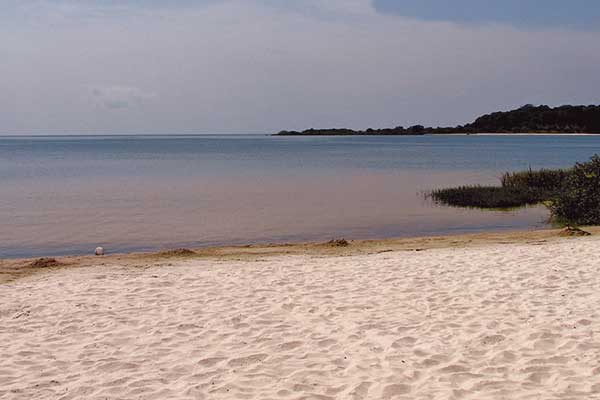 Whether it is the perfect sunrises and sunsets or exploring the little islands, the Ssese Islands have become the ideal weekend romantic getaway for people seeking a break from the noisy and chaotic city. The hotel infrastructure has grown significantly and there are many options to choose from for your stay.
Many couples often add the Ssese Islands as the final stop of a longer safari – giving them a chance to refresh and rest from a longer trip and reenergize before taking a flight back home.
4. Jinja Town
Jinja town offers the perfect mix of a calm romantic getaway and an adrenaline-filled getaway – just 2 hours away from Kampala city center.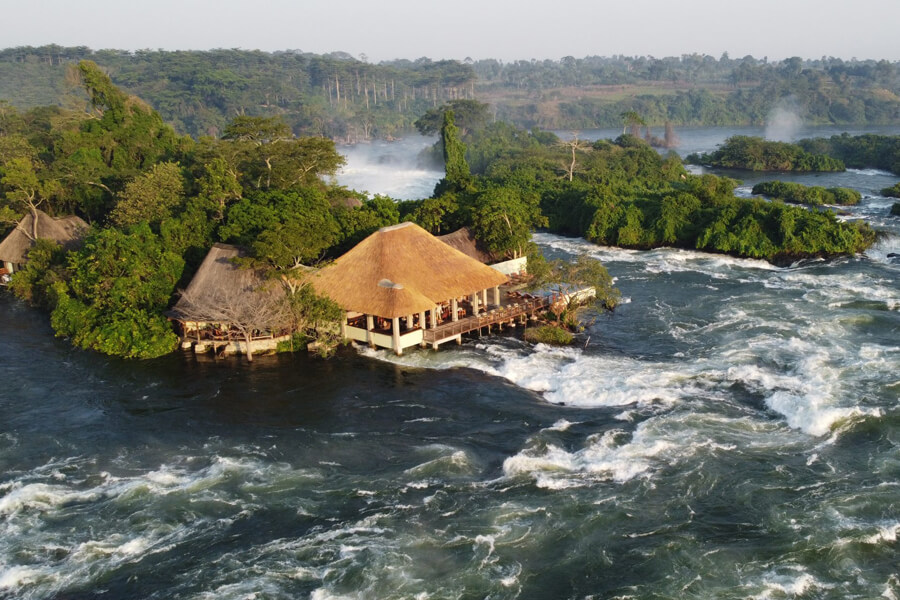 An active getaway can include doing things like bungee jumping, white water rafting, or ATV riding along the Nile and others. A more relaxed getaway can involve boat rides into Lake Victoria, horseback riding, flat water tubing with a cold drink, and visiting the source of the Nile among others.
Jinja is popular with both local Ugandans and foreign visitors for various adventures and relaxing activities. The hotel infrastructure is great and you can get luxury service just on the edge of the great river Nile.
Related article: Top 10 things to do on a visit to Jinja
5. Fort Portal Town
Fort Portal is Uganda's tourism city – and it is for good reason. Fort Portal is characterized by beautiful views of craters, mountains, waterfalls, caves, village farms and pleasant weather.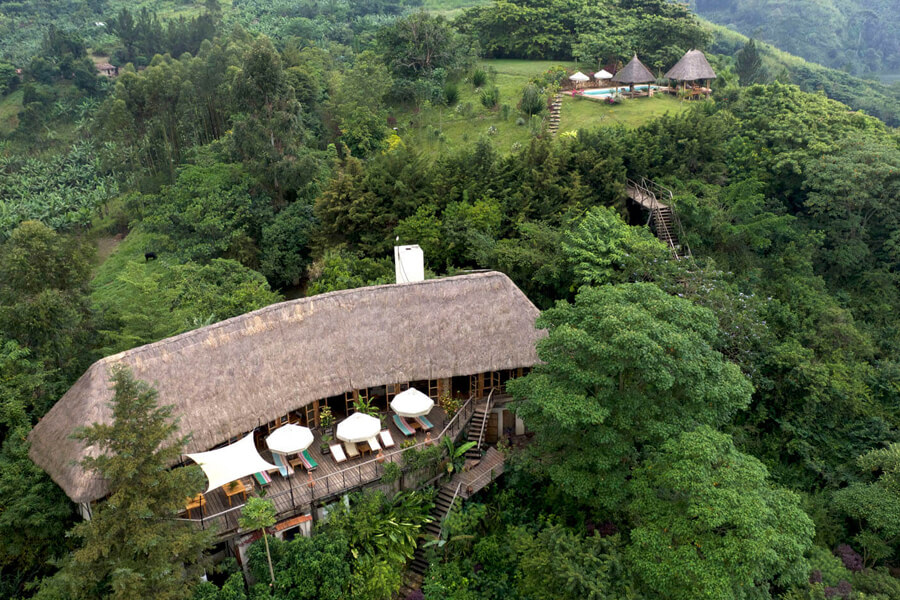 The  lodges in Fort Portal are perfectly situated in beautiful surroundings ideal for full service pampering and relaxation.
Furthermore, Fort Portal is centrally located near Kibale, Semuliki, Queen Elizabeth, and Rwenzori Mountains National Parks. This means it is an easy destination to add in the middle of a longer safari that explores any combination of these popular attractions.
Final Thoughts
While these places are great for a romantic getaway in Uganda, every couple wants different things. There is no one-size-fits-all for what can be done on a romantic trip.
Some people choose to track mountain gorillas, others choose to climb mountains while others choose a relaxing style in a luxury hotel near the beach.
Whatever your plans, we have been to all the places in Uganda and we can share our experience to help you make the right decision on where you will have the best time on a romantic Uganda getaway.
Related articles