Rwanda – the land of a thousand hills with one of Africa's most beautiful people is located just below the Equator in East Africa. It's a small country but with rich savannah, landscapes, wildlife, and more. Its economy is proof enough that it has recovered from the previous tragedies of the genocide.
This blog is about the main reasons why it's important for you to Visit Rwanda in 2018 and 2019. Many travel readers will find this article helpful since it has first-hand information about what to expect.
Top 5 Reasons To Visit Rwanda
1. The Mountain Gorillas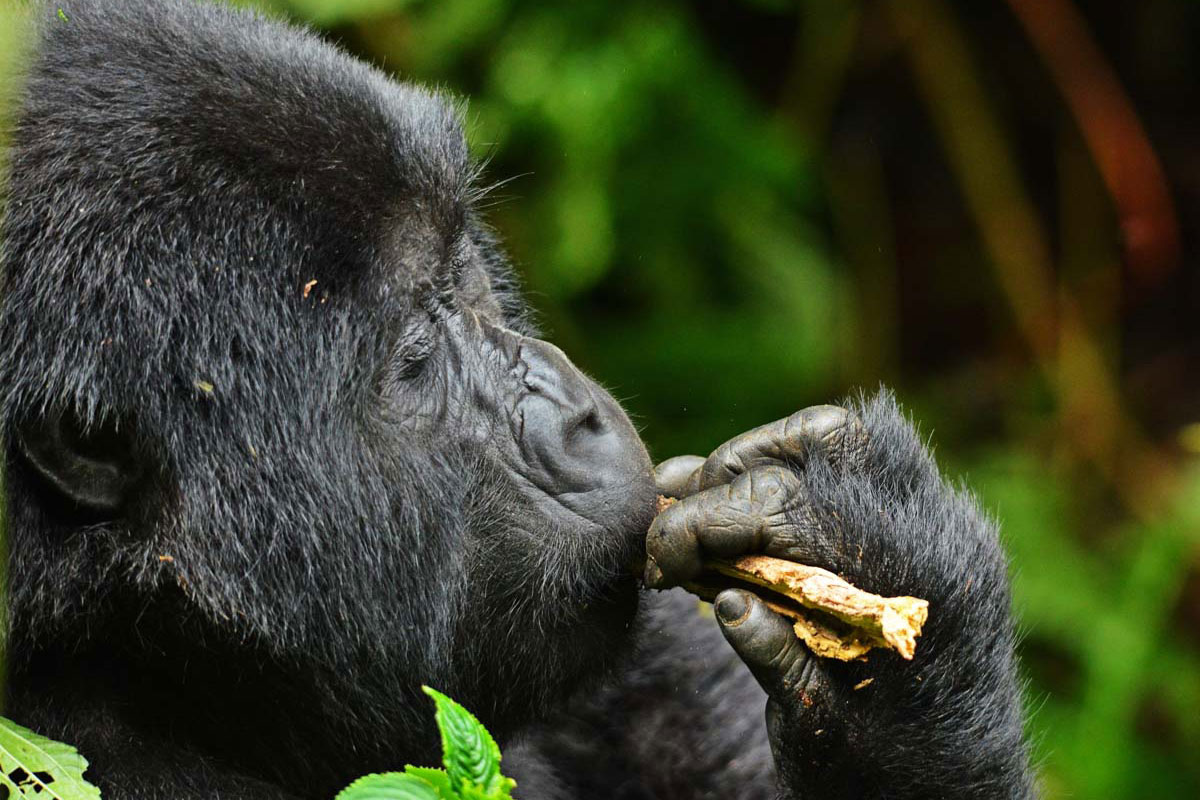 Found in the Volcanoes National Park, Rwanda's Mountain gorillas have been the main center of attraction since they can only be seen in three countries, the other two being Uganda & Congo. Most travelers have developed so much passion for these amazing creatures.
The famous movie 'Gorillas in the Mist' describes the life of 'Dian Fossey' who lived in Rwanda in the past years and dedicated her life to saving these creatures. These gentle giants live in groups/troops and trekking normally starts in the morning hours at the volcanoes park headquarters.
2. Never ending Landscapes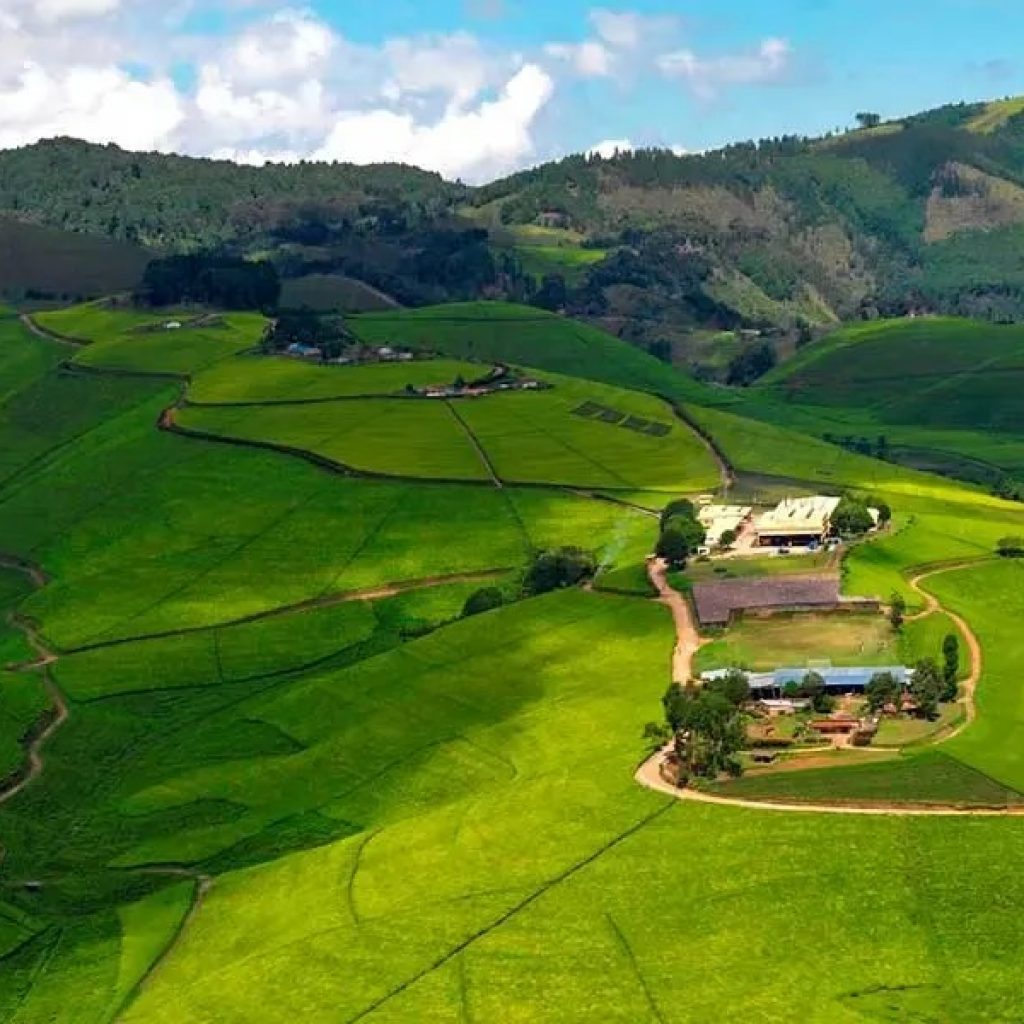 You will get to see a collection of endless views of landscapes while you visit Rwanda. You can experience this while on a road trip to one of the nearby provinces or to any destination.
The green countryside is filled with terraced hillsides and farms. Agriculture is a huge economic activity and that's why coffee & tea are one of Rwanda's largest exports.
This is undoubtedly a place for anyone looking to have peace of mind while on their safari.
3. Rich African Culture
The dances, the people – just beautiful. Ibyi'wacu cultural village is the best place to see the displays of Rwanda's finest traditional dances and culture. The men wearing long weaves made from some uncommon material then jumping high up into the sky with a certain formula, just wow.
This only will be memorable once you visit Rwanda. The women are made to move in a slow-motion kind of dance but it's perfected by the beating drums.
A lot about Rwanda's culture would excite most travelers and the 'Umuganda' is also another common cultural practice that is done by almost everyone in Rwanda.
4. Akagera National park's Big Five
After the return of the Black Rhinos to Akagera National Park, there's enough adventure for you while on your Game Safari. Helicopter tours by Akagera Aviation are also available for a much more thrilling experience. More wildlife like lions, elephants, zebras, and giraffes can be spotted while here.
An early morning game drive through the park will give you high chances to spot most of the animals and of course, take the best pictures to describe the perfect African Safari.
5. Africa's Center of Innovation
Apart from tourism, Rwanda has been East Africa's center for innovation. The current president H.E Paul Kagame has led the country for years and to date, more innovations have been introduced to boost the economy.
In Africa, it's rated 3rd among countries with Science Technology & Innovation. From the Drones helping to save lives in rural areas to the Volkswagen car assembly, you would certainly agree that there is much more to learn and invest in this small country about the size of Maryland.
How to plan your  Rwanda Safari
Your stay in Rwanda will be a memorable one when you have planned your trip with the right travel partners. First off with a budget for your trip, do keep in mind the places you would love to visit and make some good research about them or perhaps get some clue about these places from available travel guides.
With this, your expectations are well catered for and the next thing will be the type of accommodation you will be comfortable with. Rwanda has some of the best luxury & mid-range safari lodges that you can stay in. While you visit Rwanda, a good travel companion would be your camera because you don't want to leave these memories here.
Also planning the right gear to come with is another idea that should be considered. The capital – Kigali is the cleanest city in East Africa, you will most probably enjoy the city tours more and your travel planner/travel agent shouldn't forget to include this in the itinerary.
Top destinations in Rwanda
We have been to many places in Rwanda but these we have noticed are the most / top destinations to visit.
Volcanoes National Park
The Gorillas live here and yes, you will get an opportunity to track them at a fee of $1500 which is the price for a gorilla trekking permit in Rwanda. As compared to Uganda, it's double the price but worth the adventure.
The Volcanoes are an amazing sight in this territory and a 3 days gorilla tour to this place is the recommended safari. Some of the travelers who have had the chance to visit Rwanda in recent years have fallen in love with this place and would love to be here every once in a while.
Kigali Genocide Memorial
This is an important place for all Rwandan Nationals and visitors from across the world have come here to this memorial. A lot of Rwanda's history is described at this site and it's also considered the main memorial center of the other sites.

Rwanda compared to Uganda
Compared to Uganda, these two countries are similar but the difference will come in size and different displays in culture.
Uganda has more to display with so many tribes and cultures but Rwanda also has the finest in the land. Although Uganda has more national parks, It's equivalent to Rwanda.