Gorilla trekking eligibility determines whether you can actually be allowed to see mountain gorillas in the wild rainforests of Africa.
Gorilla trekking is one of the best travel experiences in the world because you get to spend time seeing gorillas in their natural world and looking into their sad kind and calming red eyes. Another part of the appeal is the fact that mountain gorillas can only be seen in Uganda, Rwanda, and DR Congo.
Because of conservation reasons, gorilla trekking is very restricted and while everyone is invited, there are some eligibility requirements to be met. Read on to learn whether you could actually come and see gorillas in their natural habitat.
Gorilla trekking eligibility in Uganda & Rwanda
1. Age Restrictions
The biggest restriction for gorilla trekking is the age restrictions. All persons must be 15 years and older to be allowed into the rainforests for mountain gorilla trekking.
This age is set for conservation and safety reasons for both the children and the gorillas. The guidelines observed to make sure that gorilla trekking stays a non-disruptive activity for the gorillas and their natural environment would be hard to follow with younger people around.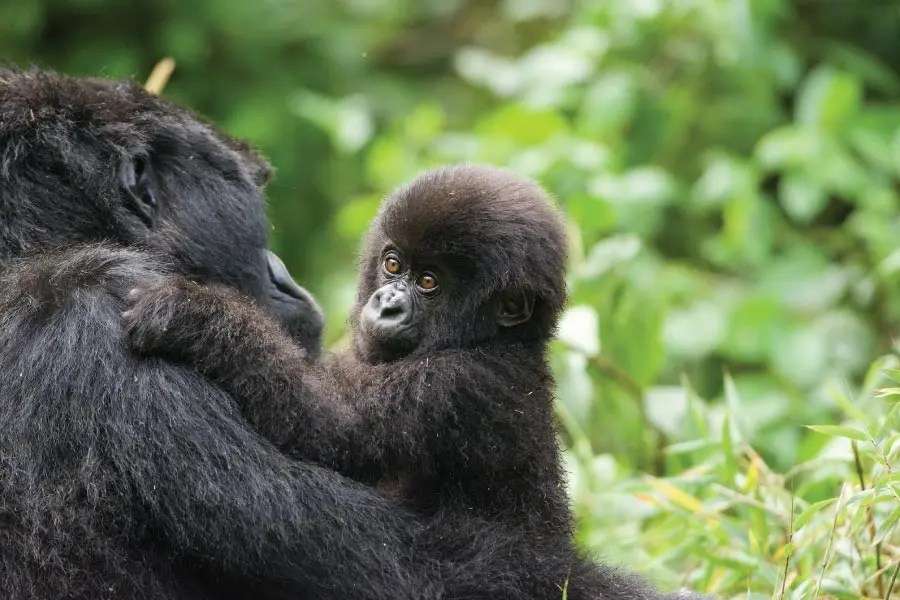 Additionally, gorillas and humans are related and can transmit diseases that need to be avoided especially when it comes to children who are still developing.
Please note that the age restriction is strictly observed, and visitors are required to present a valid passport or ID before being allowed to start their gorilla trek.
If you intend to travel as a family and some children are below 15 years old, other activities can be arranged on the day of gorilla trekking. Talk to our team and we can advise according to what would work best for your specific case.
2. Gorilla tracking permit.
To make sure that the gorilla's lives and ecosystem stay uninterrupted from too much tourism and human activity, every person who goes to see gorillas need to have a fully paid gorilla trekking permit for a specific day.
The gorilla permit is issued for a specific date and gorilla tracking location in the given national park. Gorillas live in groups or families and each family is visited by a maximum of 8 people on any given day.
This is why booking your permits is very important, to make sure that you don't find them when they have already run out.
Gorilla permits are always in high demand and they can get sold out any time of the year regardless of whether it is high tourist season or not. As your tour operator, we make sure that your permit is secured and paid for on your behalf so that when you arrive in Uganda, we have done everything you want.
This gives you the peace of mind to really soak in all the experiences you have been looking forward to – in this case, a personal encounter with endangered mountain gorillas.
3. Transmittable illness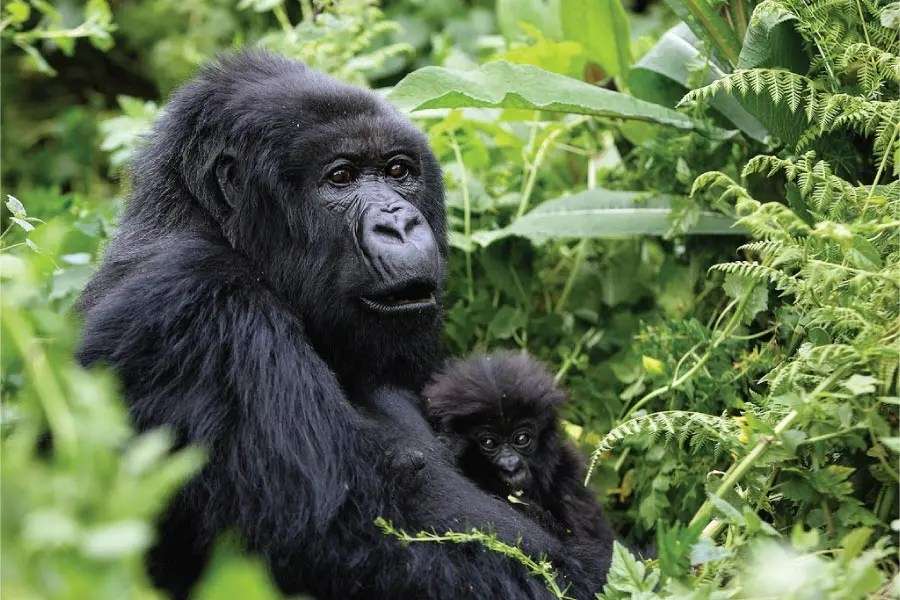 We share around 98% of our DNA with gorillas and the risk with that is that we can transmit diseases to them, and vice versa. Gorillas can catch transmittable diseases like cough, flu, colds, covid19, yellow fever, and diarrhea from humans.
This means you should make sure that you are free of these before your gorilla trek. These illnesses are easy to catch and spread, which could potentially lead to an outbreak among the gorillas.
Diseases are harder to track and treat among the gorillas because they move every day and keep interacting among themselves.
4. Physical Fitness
Gorillas live in high-altitude mountainous areas with steep slopes and very thick rainforests and undergrowths. Gorilla treks are not easy and can take any amount of time between 1 hour and 6 hours before you find the gorillas.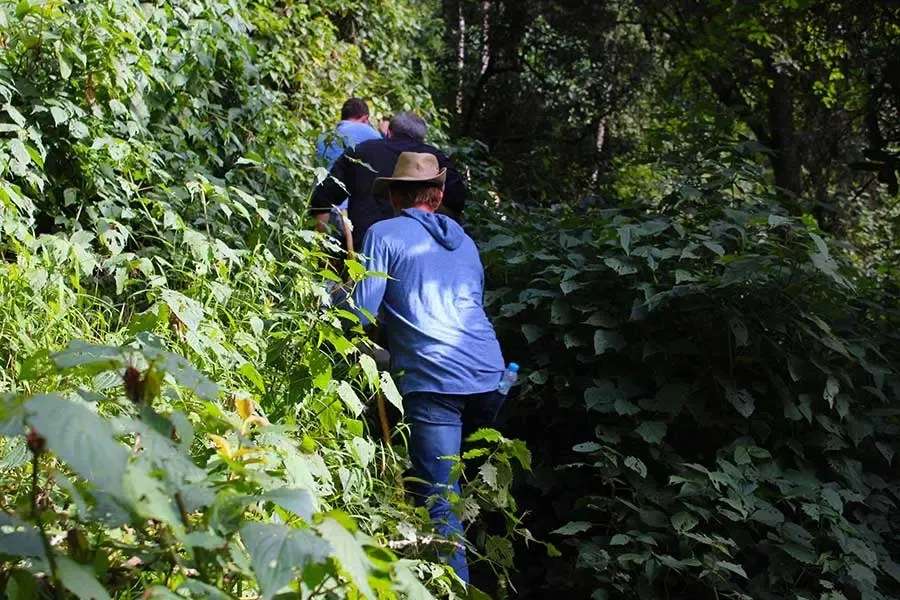 This is why a good amount of physical fitness is important because the truth is you will walk and feel your legs. It is not a walk in the park.
With this in mind, there are some tracking zones where the terrain is slightly easier. By letting us know of this ahead of time, we can plan such that your gorilla trek is in a slightly easier area.
For people with disabilities who would love to see gorillas, we can organize and get some local porters from the nearby communities to carry you for the gorilla trek. This is at an extra cost but many people who have disabilities or are more advanced in age have had their encounters with gorillas.
Conclusion
While the restrictions have definitely delayed some people's gorilla encounters, or even made it impossible, the intentions behind them are good and we fully uphold these.
In our experience, most of the above eligibility points are perfectly okay and not a problem when communication is done right and ahead of time. The strictest regulation is about age, but as mentioned, there is always a way for us to organize your trip and observe the rules.
We would love to hear from you about any questions you have regarding gorilla trekking in Uganda and Rwanda, or any other thing in which we can help. If you are thinking about planning a trip, take a look at the itineraries we have on this website, we are certain they will inspire your next great adventure.
Related articles: