Learn about the cost of a gorilla permit in Uganda and how it factors in for your gorilla trekking safari holiday experience.
Going to see gorillas in the jungles of Bwindi and Mgahinga National Parks is one of the wonderful experiences that visitors to Uganda enjoy. However, before one is allowed to see gorillas, he/she is required to have a gorilla permit purchased from the Uganda Wildlife Authority.
The gorilla permit is a payment towards the conservation, research, and protection of gorillas and their ecosystem. While most national parks all around the world charge a conservation fee to run and protect the places, in the case of gorillas, it is called a gorilla permit.
Each habituated family of gorillas is only visited by not more than 8 guests and the accompanying park rangers or local porter. This is why gorilla permits are a very hot item, especially in the high season when many travelers visit Uganda.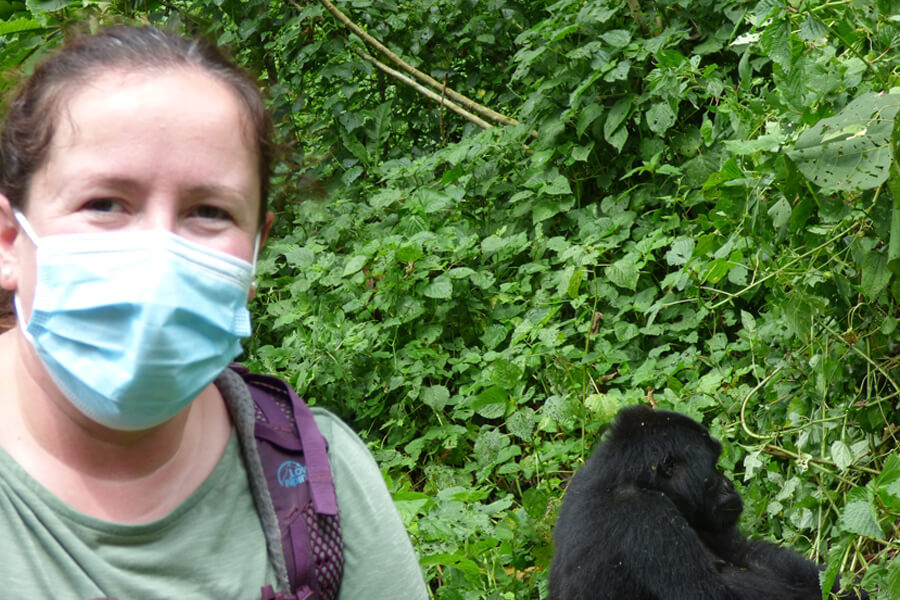 As of 2023, the price of a single gorilla permit in Uganda for foreign visitors is 700 USD (US Dollars) or its equivalent in other currencies. The table below shows the prices for a single gorilla permit for each of the various groups of visitors.
| | | |
| --- | --- | --- |
|  #  |  Visitor Type |  Gorilla permit price  |
|  1 | Foreign Non-residents | 700 USD |
|  2 | Foreign residents (foreigners working in Uganda) | 600 USD |
|  3 | Ugandans & Citizens of the East African Community | 250,000 UGX |
These gorilla trekking permits are only sold by the Uganda Wildlife Authority at the above-mentioned prices. The prices are set as standard and it is illegal for anyone to resell them at a profit. This means whether you get it yourself, or via your safari operator, the gorilla permit costs the same. it is about convenience and options.
You can easily book and pay for your gorilla permit online via the Uganda Wildlife Authority website.
We usually include the price of the gorilla permit along with other necessary parts of the tour and obtain the gorilla permit on behalf of our clients. This is to make the trip as streamlined as possible and avoid the oft-common case of failing to get a permit because they were already sold out for a specific day.
It is not uncommon to find that gorilla permits are sold out for a certain period of time. This is why is a better choice to use the expertise and services of tour operators like ourselves because we explore all the options and communicate with you ahead of time.
With the permit, you will be able to track in a specific part or sector or either Bwindi Impenetrable or Mgahinga Gorilla National Parks. Since the number of permits is very limited, this means that a permit for the Ruhija sector in Bwindi must be used in Ruhija as the other sectors are already at capacity.
Any arrangements to change such locations should be done ahead of time and as tour operators, we can help and guide you. It is our job to make sure that your experience on safari is a memorable and wonderful one.
If you are interested in seeing gorillas in the wild, talk to us and we can start the process of organizing everything such that your trip to Uganda's gorillas is one you won't be able to forget to match.
Related articles