Going on an African safari from America can seem quite daunting because of the distances and flight logistics. While this used to be more complicated, the process has become easier as the world grows and becomes more interconnected.
Technology now makes it easy to plan your entire safari trip via the internet as well as talk and correspond with your ground handler in Africa at any time of the day or night. Unlike Europe which is geographically closer to Africa, North America is far, and flying between America and Africa is not very quick or straightforward.
In this article, we'll discuss some insights about planning your African safari from America. We'll look at the details when it comes to flights and give you a good starting point on how to approach the subject of flying to Africa for a safari holiday.
Safari From America
Here are some common concerns about going on an African safari when coming from America.
How long is a flight from the USA to Africa
In truth, this depends on which part of Africa you are going to as well as which part of the US you are getting your departure flight from.
For Example, if you are departing from the west coast of America (LAX) and someone else is leaving from New York (JFK) the time needed for both flights will be different. Similarly, someone going to Morocco or Egypt will spend less time flying than someone going to Zimbabwe, because of the differences in distance.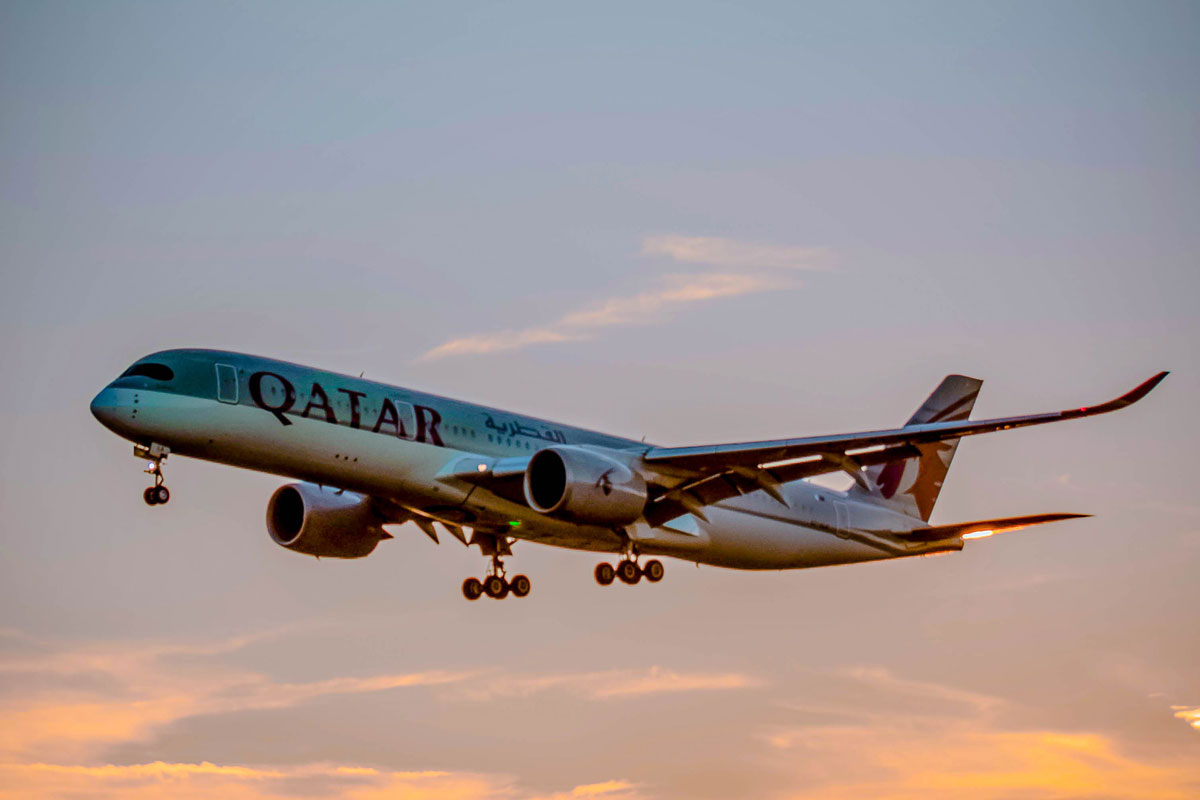 In the context of East Africa where we operate, a flight from North America will typically take between 14 and 23 hours. This depends on where you are setting off from and whether you will connect through Europe or the UAE.
For example, a direct flight from Atlanta or New York to Nairobi takes around 13 hours. And if you choose to connect through Europe, the flight from Los Angeles International Airport to Amsterdam is around 10 hours. Then the next leg to Nairobi or Kampala is about 8 and 10 hours respectively.
Flights with more connecting stops might take up to 50 hours because of longer layovers. The advantage is that these tend to be more budget-friendly and you might have time for little explorations in other countries.
How long is a flight to Uganda
A flight from the USA to Uganda is usually 14 to 25 hours. The flights with layovers in the middle east tend to be faster than those with layovers in Europe. Needless to say, flights from New York are quicker than those from Los Angeles because of the distances.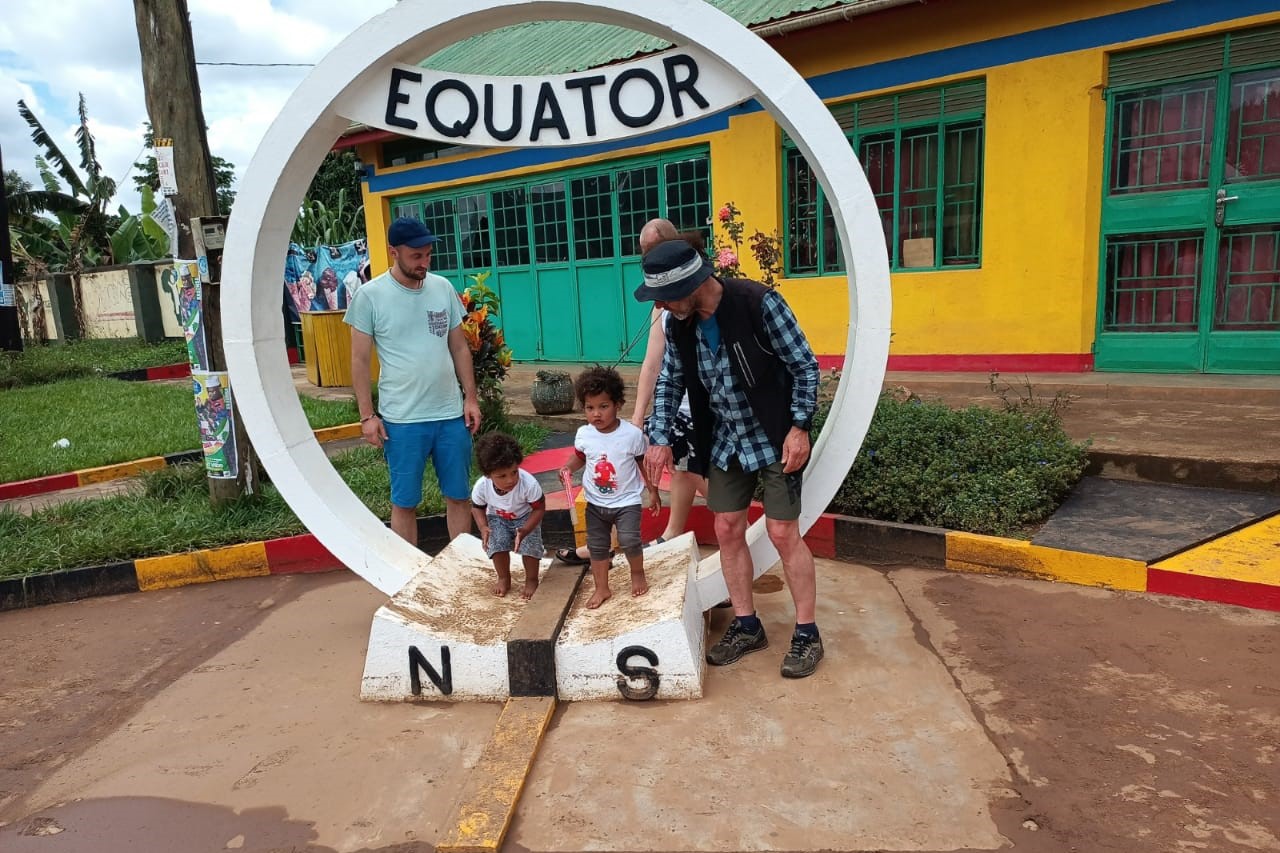 Since we can't assume that everyone's flights will start off at major international airports like JFK, LAX or ATL you have to consider the time for your first connecting flight. If you are working with a travel agent, they can give you all the options and help you nail down the actual time it will take you to leave your home and reach us in Uganda.
Travelers flying from Europe have shorter flights to Entebbe and don't have to make many stopovers on the way.
Here is a full article that takes a closer look at how you can get to Uganda for your safari.
Which airlines operate in Uganda
Many of the popular airlines and their partner operate flights in and out of Uganda. As you plan your flight to Uganda, check the website of your preferred airline and they should have a great selection of options. You simply need to put your departure (from) airport and Entebbe (EBB) as your destination airport and see which options they have for you.
Some airlines will have local and regional partners to handle the last part of your flight to Entebbe.
Here are some of the international airlines that operate in Uganda.
| | | |
| --- | --- | --- |
|  Emirates | Qatar Airways |  Brussels Airlines |
| KLM Airlines | Ethiopian Airlines |  RwandAir |
| South African Airways | Turkish Airlines |  Etihad Airways |
| Kenya Airways | Flydubai | Egypt Air |
Should I travel via Europe?
This decision is entirely up to you. However, two-legged flights can be an exciting way to combine a visit to Europe with a visit to Africa. Some guests who haven't spent time in some of Europe's cities choose to stop there for a day or two of exploring the restaurants, museums, and various interesting spots.
Cities like London, Berlin, Amsterdam, Paris, and Brussels are great cultural centers that many people choose to visit.
The extra day of touring does add to your total travel spending but can be worth it. All in all, this decision is entirely up to you and whether you would like to see some places or people in Europe.
Alternatively, some people choose to add the extra Europe tour at the end of their travel and do it on their way from Africa – back home. Either way, it is your choice.
How long should your safari take?

African safaris can take as short as 3 days or as long as 30 to 50 days. The biggest percentage of safaris take between 8 and 15 days, not including the time for international flights.
Your safari is often designed on the basis of your schedule, budget, and interests. If you truly have little time but you want to see mountain gorillas or the great migration, then a 3 or 4-day safari is what you should go for. 
Here is a short 4-day gorilla tracking safari in Uganda that is ideal for when your schedule is strict and will allow you only a few days. Such short trips are also great for people who are visiting Uganda or neighboring countries for business and work but can be able to spare a few days for the wildernesses and jungles.
If your schedule and budget can allow you to explore more interests across more than one country, you should go for it because there is truly so much to do and enjoy.
As long as you keep in mind that your bucket list doesn't have to get completely checked off in one trip, you will be able to plan an African safari that fully suits you. There is no rush and no pressure to see and do everything in one go.
Final Thoughts
The prospect of planning a safari can seem overwhelming, but it is well worth the investment in your life experiences. You will have many questions, but we encourage you to talk to us. We have organized and executed flawless safaris for more than 12 years and you will benefit from our experience.
Our process is one where we work through all the details with you so that you go on a safari that is suited to you. That way, your only responsibility will be to focus all your energy on enjoying every single moment, from the huge and shy mountain gorillas to the freshly squeezed juice at your hotel. Your job will be enjoying the biggest and the smallest of moments.
You can take a look at the safari itinerary we have on the website for some inspiration. Alternatively, just reach out and talk to us, and we shall begin the process of making your safari package from a blank slate.
Related articles