The cheapest and most common way to move around Uganda is by road transport. Visitors often move in designated tourism cars which are very comfortable and capable of driving long distances and under various road conditions.
The road network in Uganda has greatly improved since the 1990s and now most parts of the country can be reached via good tarmac roads that connect various parts of the country. Your journey to the tourist attractions in Uganda will mostly be on good tarmac roads until you reach the national parks where trails are not tarmacked but well maintained.
This article will give you all the information about the roads in Uganda and what to expect as you come to visit for a safari holiday.

Road safety in Uganda
While Uganda's road infrastructure has improved greatly, road accidents still claim a lot of lives of Ugandans moving from one place to the next. Road accidents are caused by many factors and we try to make sure that our clients will travel well and safely.
We make sure that our cars are well-serviced and maintained, and that our drivers are professionals in everything they do.
Apart from road accidents, Uganda is safe and you can drive through any part of the country at any time of the day. To ensure that drivers are well-rested, we advise against driving long distances at night.
Driving side in Uganda
In Uganda, the law requires all drivers to drive on the left side of the road. This is also the case for Kenya and Tanzania. Most of the cars in Uganda are right-hand drives with steering wheels on the right side.
People from the United Kingdom or other former British colonies will find this familiar but most countries drive on the right.
Since most tourists are always accompanied by an experienced driver/guide, you might not need to worry about being able to drive on an unusual side.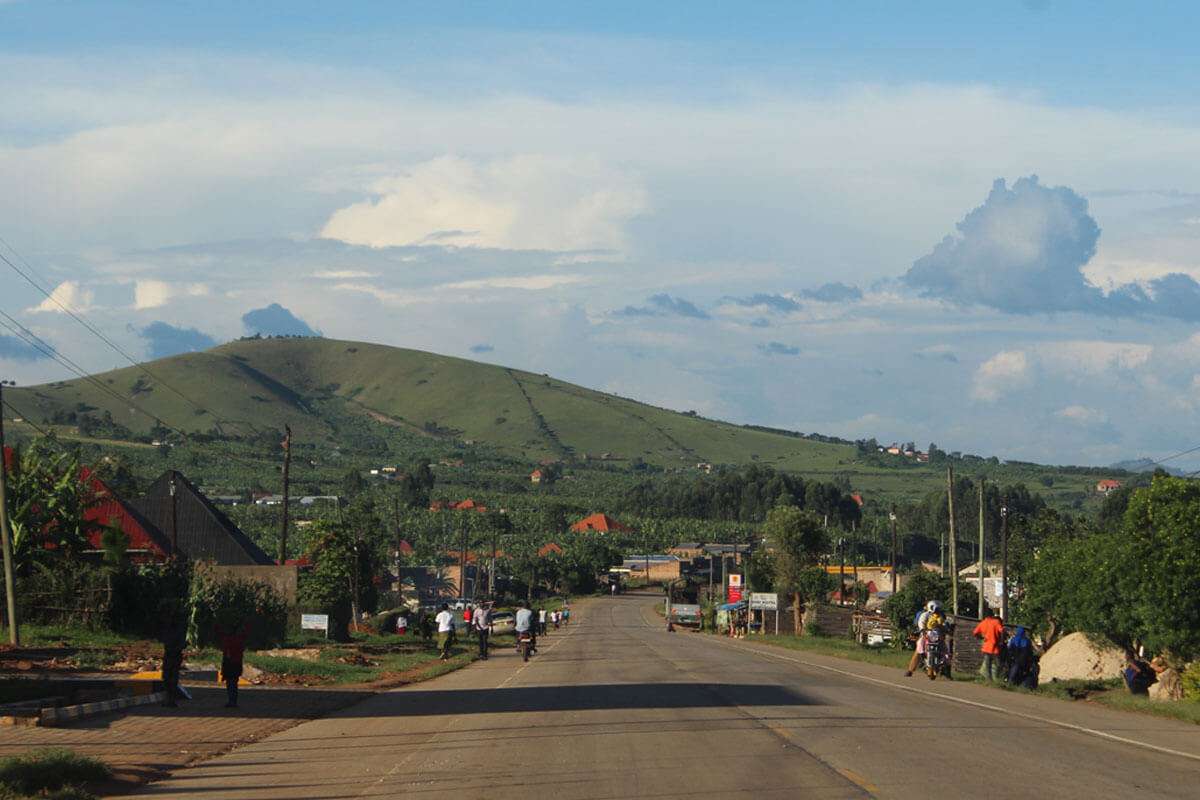 Driving speed in Uganda
Generally, the driving speed is 80 kilometers (49 miles) per hour. In towns and built areas, the maximum driving speed is around 50 kilometers ( 31 miles) per hour. In the national parks, you will be expected to drive at not more than 30 kilometers (18 miles) per hour.
In the bigger towns especially Kampala, you will find a bit of traffic jam on the roads and it can take longer to go from one part of town to the other. Depending on your exact plans, our drivers often plan with the expected traffic in mind. You should make sure to plan with them such that you won't be late when going to a certain place.
Outside Kampala and Wakiso, movement is quite easy and you will cover distances fast.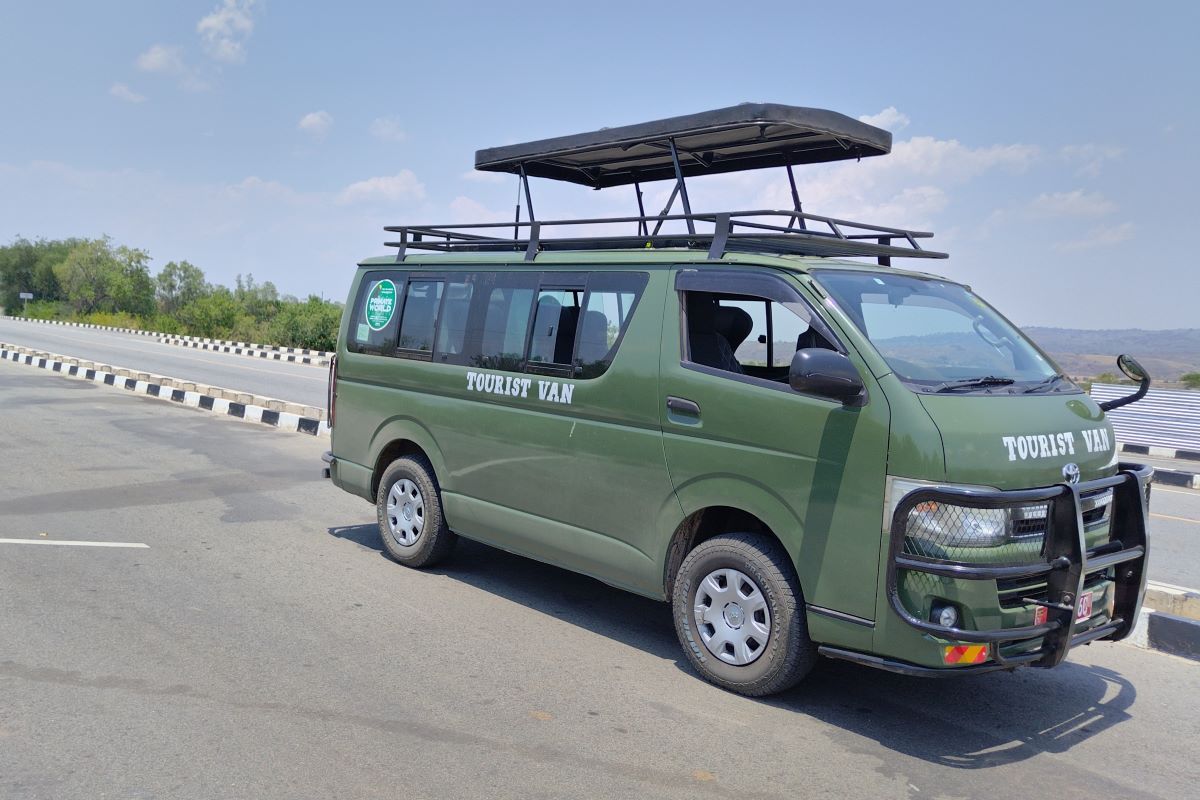 Distance from Kampala
Uganda is a small country and you can move from one corner of the country to the next in one day. Since Kampala is the starting point for most safari tours, here is the distance and time needed to move from Kampala to various tourist attractions around Uganda.
| | | | |
| --- | --- | --- | --- |
|  From |  To |  Distance |  Time |
|  Kampala |  Lake Mburo N.P |  230 km |  3.5 hours |
|  Kampala |  Jinja Town |  80 km |  2 hours |
|  Kampala |  Mount Elgon N.P |  260 km |  5 hours |
|  Kampala |  Kibale N.P |  300 km |  5 hours |
|  Kampala |  Bwindi Impenetrable N.P |  510 km |  8.5 hours |
|  Kampala |  Queen Elizabeth N.P |  400 km |  6 hours |
|  Kampala |  Murchison Falls N.P |  300 km |  5 hours |
|  Kampala |  Kidepo Valley N.P |  560 km |  9 hours |
Final Thoughts
We hope this article has given you some insight into roads and driving in Uganda. Our all-inclusive safaris often come with an experienced driver-guide who has been to all parts of Uganda several times and is therefore very used to most roads.
Each safari program follows its own route and plan, and there is truly no size that fits all when it comes to safari trips. Reach out to us and feel free to ask any questions you might be having about any detail of your Safari or Uganda in general.
Related articles