For most travelers in Uganda, the best food experience will be when you finally eat the Chicken Luwombo or taste the Matooke & Eshabwe, Rolex all locally prepared in one of the many restaurants near Kampala.
Coffee being one of the largest exports in Uganda means it's in plenty and you can enjoy a perfectly blended Americano or espresso at any of the coffee shops.
Kampala is a busy town with traffic all day long covering most roads but this doesn't stop your city tour. A lot of interesting things to see and learn but most of all the local food, and cuisine in Uganda.
Different kinds of local dishes are prepared in the many restaurants and come quite at an affordable cost.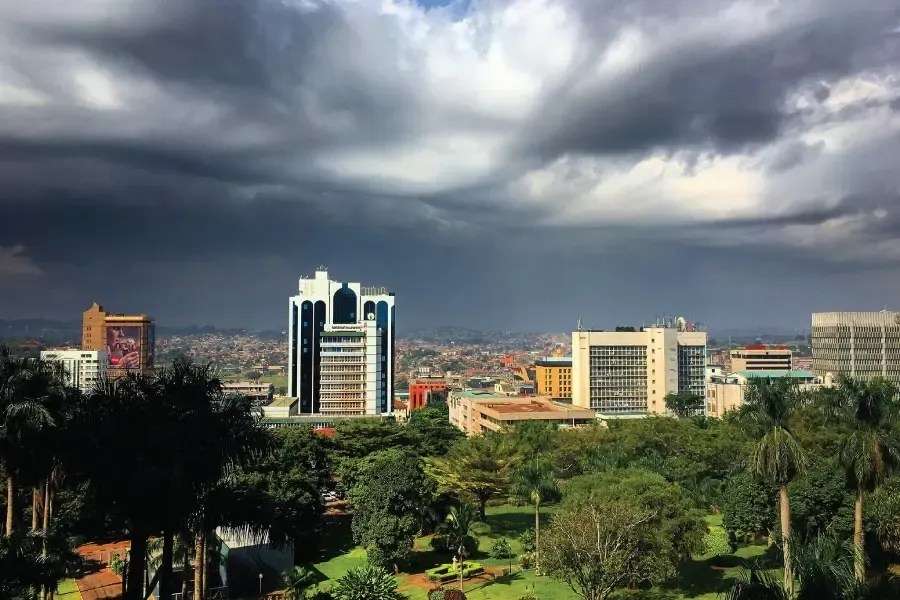 There are definitely more than 50 Restaurants near Kampala but here are some of them that can be easily accessed & reviewed online. This means you can easily read the latest reviews from previous customers as well as quickly get directions
Amagara Café Bistro, Colville street Kampala
La Patisserie, Acacia mall
Mama Ashanti Restaurant
Piato restaurant
Spectrum @La Bonita
Fang Fang Chinese restaurant, Colville Street
Nanjing restaurant, Kololo
Shanghai restaurant, Ternan avenue nakasero
The Asian Fusion restaurant, fairway hotel & spa.
Prunes, Wampewo avenue, kololo
The Lawns, Impala avenue, kololo
Villa Kololo restaurant, Kololo
7 hills revolving restaurant
Cayenne restaurant
Kabira country club
The Bistro's, Kisementi
Rock Garden Café, Speke hotel
Faze 2 restaurant, nakasero road
Mythos Greek Tavern Lounge
Nawab Asian Bistro
Haandi restaurant
Biryani House, acacia avenue, kololo
Kati Kati restaurant, Lugogo
Khana Khazana, acacia avenue
The great Indian Dhaba, kololo
Yujo Japanese restaurant, Nakasero
Yasigi Beer Garden
The woods, Muyenga
Tamarai restaurant, Kololo
Shaka Zulu foods, Bugolobi
Café Javas restaurants
Java House restaurants
Endiro Coffee, Kisementi.
The Olives restaurant
Pizza Hut
Peri Peri restaurant, cargen house Kampala road
KFC restaurants, Bugolobi, Garden city, Acacia Mall
Sky restaurant, Kisementi
Arirang restaurant , Nakasero
Tasted Budz, Indian & Chinese food, Ntinda
Café Ceylon, Naguru
Ashiana restaurant, Bandali rise, Bugolobi
Miso Garden restaurant, Mabua road, Kololo
The Copper Chimney restaurant, Lugogo
Lebanese food restaurant
Mediterraneo restaurant
Seven seas restaurant, Sheraton hotel
Golden Tulip Canaan restaurant Kampala
Pearl of Africa Hotel restaurant
Kampala Serena Hotel restaurants
Most of our safari packages start and end in Kampala and can be customised to add a day for you to explore the city's hustle and bustle, including any of these restaurants for some Ugandan and international cuisines.
Related articles