Rwanda is a small, landlocked country in East Africa that has quickly become one of the continent's most popular tourist destinations. Known as the "land of a thousand hills," Rwanda is famous for its stunning scenery, rich culture, and diverse wildlife.
From gorilla trekking to cultural tours, there's no shortage of things to see and do in Rwanda. Here are some of the best places to visit in the country.
Best Places To Visit In Rwanda
1. Volcanoes National Park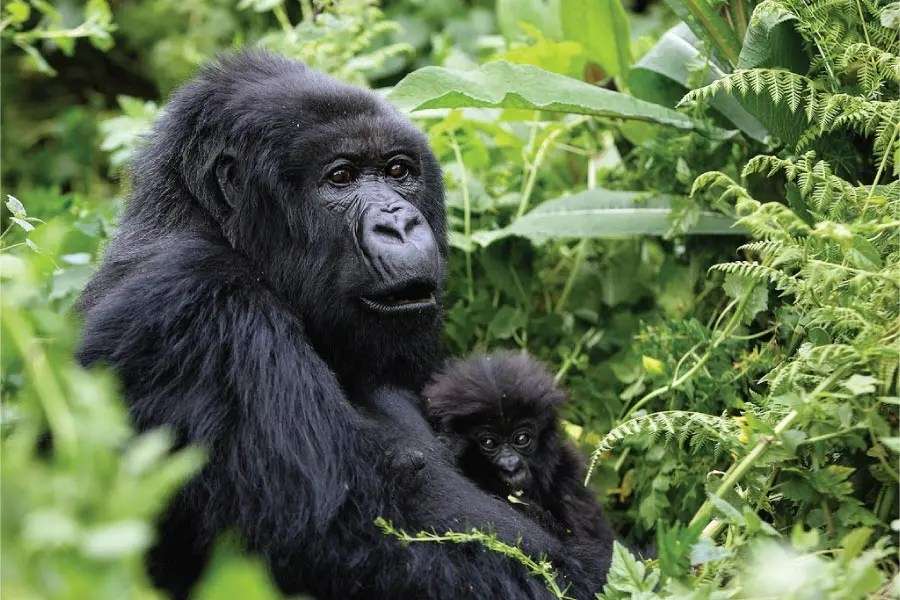 Volcanoes National Park is home to over half of the world's endangered mountain gorillas, making it a must-visit destination for wildlife enthusiasts. It is located in the northwestern part of the country covering an area of over 160 square kilometers. Visitors can go on guided gorilla trekking tours to see these incredible animals in their natural habitat, as well as explore the park's stunning volcanic landscape.
Volcanoes National Park is also home to several other wildlife species such as the golden monkey, spotted hyena, buffalo, and elephants. Visitors can also take part in other activities such as guided nature walks, hiking to the park's beautiful waterfalls, and visiting local villages to learn about the region's cultural heritage.
The park is also home to five of the eight volcanoes in the Virunga Mountain range, including the famous Mount Karisimbi and Mount Bisoke. Visitors can go on guided hikes to the summits of these volcanoes, offering breathtaking views of the surrounding landscape.
The Dian Fossey Hike is another popular activity that offers a unique insight into the life and work of the renowned primatologist who dedicated her life to the conservation of mountain gorillas in Rwanda. The hike takes visitors to the site of the Karisoke Research Center, where they can see the gorilla graves, learn about Fossey's work, and enjoy the stunning views of the park's volcanic landscape.
2. Nyungwe Forest National Park
Nyungwe Forest National Park is a vast and ancient rainforest located in southwestern Rwanda. Covering an area of over 1,000 square kilometers, the park is home to a diverse range of flora and fauna, including over 1,000 species of plants, 13 species of primates, and hundreds of bird species.
Visitors to Nyungwe can take guided hiking tours through the dense forest to explore the park's natural beauty and discover its many wildlife species.
One of the most popular activities in the park is chimpanzee tracking, where visitors can observe these intelligent animals in their natural habitat. Nyungwe is also home to several beautiful waterfalls, such as the Kamiranzovu waterfall, which is over 50 meters high. Visitors can take guided tours to see these waterfalls and enjoy the stunning views of the surrounding forest.
3. Kigali
Rwanda's capital city is a vibrant and cosmopolitan destination that's full of culture and history. Visitors can explore the city's many museums and galleries, as well as sample traditional Rwandan cuisine and visit local markets.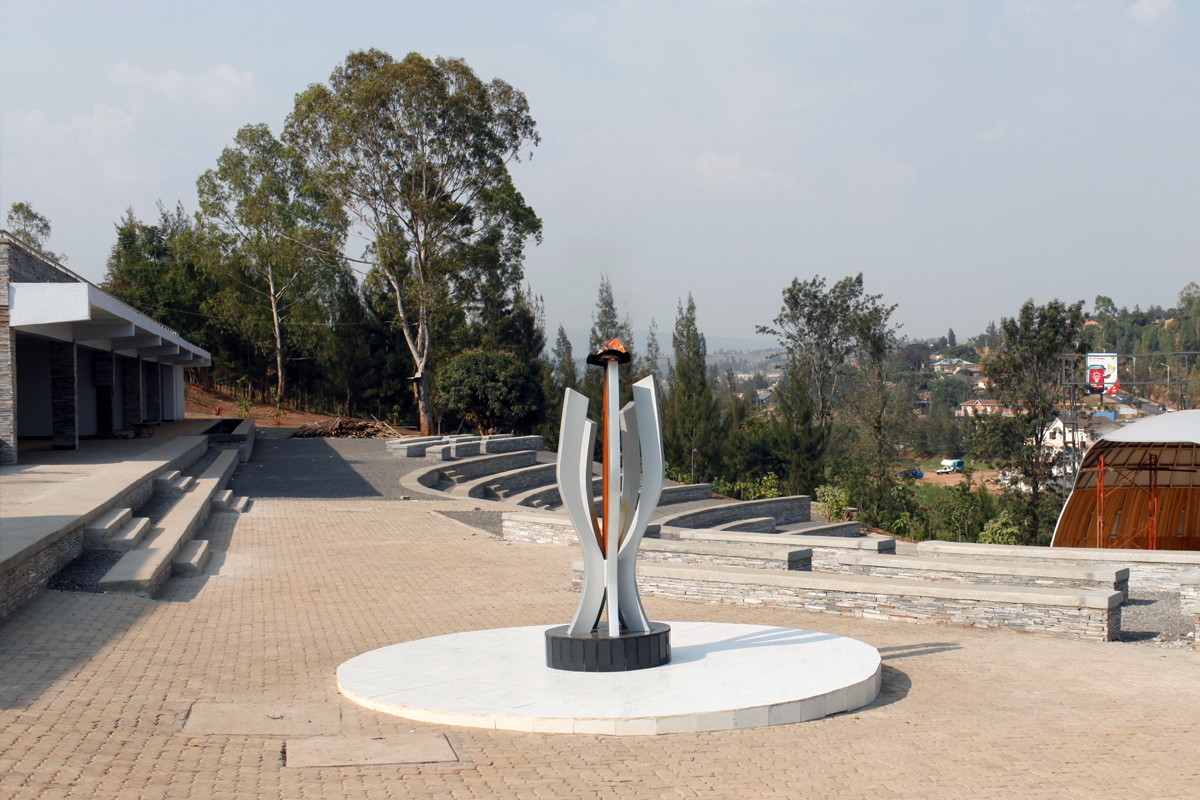 There are several must-visit attractions in Kigali, including the Kigali Genocide Memorial, which is a somber but important museum dedicated to the 1994 Rwandan Genocide. Visitors can learn about the history of the genocide and pay their respects to the victims at this powerful site.
Another popular attraction in Kigali is the Inema Arts Center, which showcases the work of local artists and hosts cultural events and exhibitions. Visitors can view traditional and contemporary Rwandan art and learn about the country's rich cultural heritage.
For those interested in Rwandan history and culture, the National Museum of Rwanda is a must-visit. It houses a collection of artifacts and exhibits that showcase the country's history from pre-colonial times to the present day.
Kigali is also home to several markets and shopping centers, where visitors can purchase local handicrafts, fabrics, and other souvenirs. The Kimironko Market is one of the largest and most vibrant markets in the city, offering everything from fresh produce to clothing to electronics.
Foodies will enjoy exploring Kigali's vibrant culinary scene, which features a blend of local Rwandan cuisine and international flavors. The city is home to several excellent restaurants and cafes, offering everything from traditional Rwandan dishes to French pastries and coffee.
4. Lake Kivu
Lake Kivu is a beautiful freshwater lake that straddles the border between Rwanda and the Democratic Republic of Congo. It is the largest lake in Rwanda offering visitors the opportunity to enjoy a variety of water activities, including swimming, boating, and fishing. You can also take boat tours to explore the lake and enjoy the stunning scenery of the surrounding mountains.
The lake is also home to several beautiful beaches, such as Gisenyi Beach, where visitors can relax and soak up the sun. The area around the lake is also known for its hot springs, which are believed to have therapeutic properties.
A visit to one of the many fishing villages around the lake is a must. Visitors can observe local fishermen as they go about their daily work, and learn about the traditional methods used to catch fish.
5. Akagera National Park
Akagera National Park is Rwanda's largest national park and is located in the east of the country along the border with Tanzania. The park is home to a diverse range of wildlife, including elephants, lions, leopards, giraffes, zebras, and many more.
Visitors to Akagera can enjoy a range of activities, including game drives, boat trips, and walking safaris. The park offers a unique opportunity to observe wildlife in its natural habitat, including several species that are not found in other parts of Rwanda.
One of the highlights of a visit to Akagera is the chance to see the park's population of over 500 species of birds, making it a birdwatcher's paradise. The park is also home to several lakes, including Lake Ihema, which offers visitors the chance to see hippos, crocodiles, and a variety of waterbirds.
For those interested in Rwandan history and culture, a visit to the nearby village of Nyagatare is a must. Visitors can learn about traditional farming practices and the local way of life, as well as sample local cuisine and interact with local people.
6. Butare
Butare, also known as Huye, is a charming city located in the southern part of Rwanda. It's often referred to as the cultural capital of the country due to its rich history, traditional architecture, and numerous cultural attractions.
One of the highlights of Butare is the National Museum of Rwanda, which showcases the country's history and culture through a variety of exhibits and artifacts. Visitors can learn about Rwanda's pre-colonial history, traditional music and dance, and the country's struggle for independence.
Another must-visit attraction is the Butare Cathedral, a stunning example of colonial-era architecture and a symbol of Rwanda's strong Catholic tradition. The cathedral is known for its beautiful stained-glass windows and unique bell tower.
Butare is also home to several universities and research institutions, including the University of Rwanda and the Institute of National Museums. This gives the city a vibrant and intellectual atmosphere, with numerous cultural events and festivals throughout the year.
For those interested in outdoor activities, Butare is surrounded by beautiful countryside and rolling hills. Visitors can take hikes in the nearby Nyungwe Forest or go on a guided tour to visit local tea plantations.
Conclusion
Rwanda is a beautiful country with a rich history and culture, and Butare, Akagera, Lake Kivu, Kigali, and Volcanoes National Park are some of the must-visit destinations for anyone traveling to this African nation. From stunning landscapes and diverse wildlife to cultural attractions and vibrant cities, Rwanda has something to offer everyone.
Whether you're interested in history, nature, or culture, these destinations provide a unique and unforgettable experience that will leave you with lasting memories. So, pack your bags, and embark on an adventure to discover the beauty and wonders of Rwanda.