Are you planning a trip to Uganda and wondering about the best way to travel there? The Pearl of Africa has beautiful landscapes, unique wildlife, and a rich culture with warm welcoming people. From the misty mountains to the vast savannas and scenic lakes, Uganda's beauty attracts travelers from around the globe.
But, before you go on your trip, you need to understand the country's main entry points and how to get there. So, let's dive in and explore the various options for traveling to Uganda!
The most convenient way to get to Uganda is by plane. Entebbe International Airport is the country's main airport located about 40 kilometres outside the capital city, Kampala. Entebbe Airport serves as a gateway for travelers from all over the world into Uganda.
Uganda is well-connected to several countries worldwide with direct flights available from countries such as the Netherlands, United Arab Emirates, Belgium, Turkey, Qatar, and Ethiopia. These flights are very popular with travelers from the United States and the United Kingdom.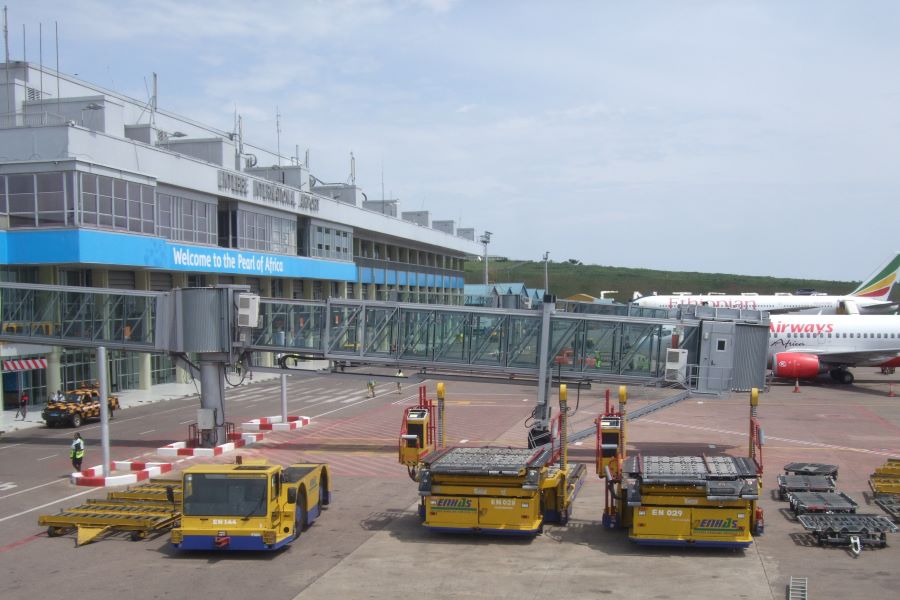 Some of the airlines that offer direct flights to Uganda's Entebbe International Airport include:
Emirates: Emirates, based in Dubai, also provides direct flights from Dubai to Entebbe.
Turkish Airlines: Turkish Airlines has direct flights from Istanbul to Entebbe.
Brussels Airlines: Brussels Airlines operates direct flights from Brussels to Entebbe.
It's important to keep in mind that direct flight availability may vary depending on the airline's seasonal schedules and demand.
Related article: How long is a flight from America to Uganda
If you are flying from a location where there are no direct flights to Uganda, you can take connecting flights. Kenya Airways, RwandAir, Ethiopian Airlines, South African Airways, and other major airlines provide connecting flights from their respective hubs.
KLM Royal Dutch Airlines. The Netherlands' flag carrier offers direct flights from Amsterdam to Kigali, and then connects to Entebbe Airport.
Kenya Airways operates connecting flights from Nairobi to Entebbe International Airport.
RwandAir provides connecting flights from Kigali to Entebbe.
Ethiopian Airlines operates flights from Addis Ababa to Entebbe.
This means that you will get a direct flight to these hubs and then get a connecting flight to Uganda. These connecting flights are usually more affordable than direct flights and provide more convenient options for travellers.
Getting to Uganda Via Rwanda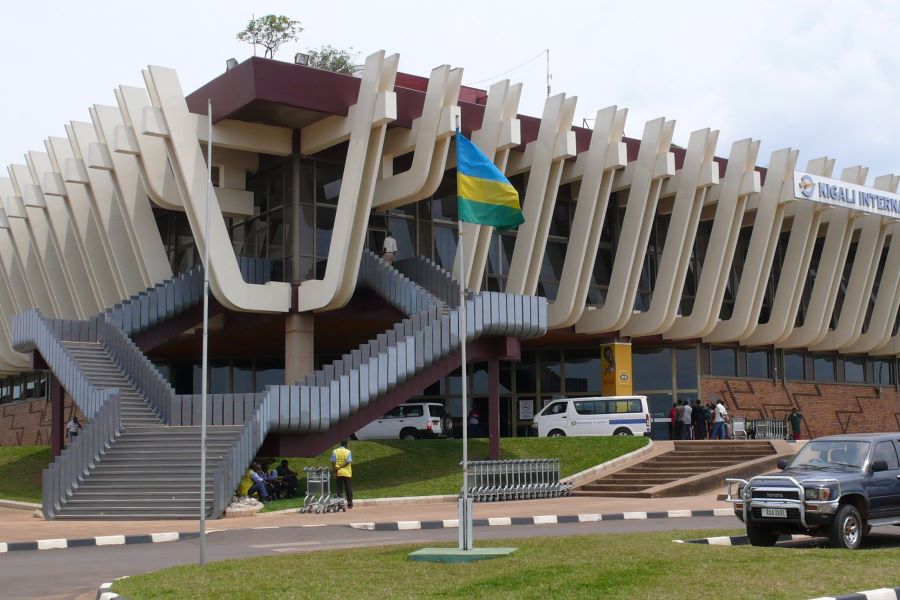 While flying to Entebbe airport is the typical way to enter Uganda, if you are visiting western Uganda, flying to Kigali may be more time-efficient and cost-effective. All you have to do is fly to Rwanda and then take a 2-hour beautiful drive into Uganda. Kigali is close to the Ugandan border, making it an ideal starting place for exploring Uganda.
Uganda and Rwanda share many border crossing points, with the most popular ones being Katuna and Cyanika. These border crossings provide easy access for those who want to explore both countries.
Essential Documents
Before you begin your journey to Uganda, there are a few things you'll need to bring with you.
Travel Visa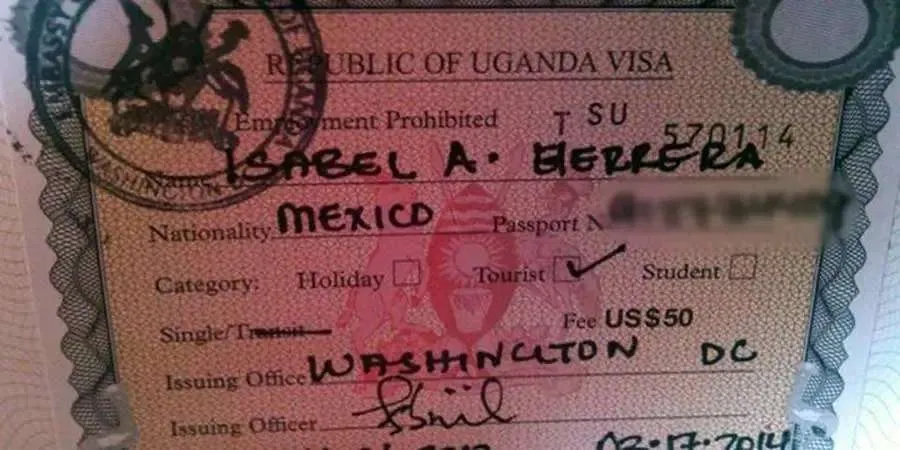 It is important to check the visa requirements for your country of origin. While some nationalities may be able to receive a visa on arrival, others may need to apply for one online ahead of time. There are two types of visas that you can use to visit the country.
Tourist Visa: This is a single-entry tourist visa that allows you to stay in Uganda for up to 90 days. This visa costs $50.
East African Visa: An East African Tourist Visa is offered to people who wish to visit Kenya, Rwanda, and Uganda. It allows multiple entries between the three countries and costs $100.
Passport
Make sure your passport is valid for at least six months beyond the date you plan to leave Uganda. In addition, your passport should contain at least two vacant pages for entry and exit stamps.
Vaccinations and Health requirements
All travelers over the age of one must have a yellow fever vaccination certificate.
As you plan your journey to Uganda, keep in mind that your travel means largely depend on your preferences, budget, and the time you have available. We also recommend booking flights that arrive in Uganda in the afternoon so that you can rest and prepare for your safari the following day.
Whichever mode of transportation you choose, be prepared for an amazing adventure in Uganda.
From tracking mountain gorillas in the dense forests of Bwindi Impenetrable National Park to embarking on thrilling safaris in Queen Elizabeth National Park, Uganda promises an awe-inspiring journey. Immerse yourself in the warmth of Ugandan hospitality, savor the local cuisine, and explore the vibrant cities and tranquil countryside.
So, pack your bags, grab your travel documents, and prepare to be amazed by Uganda's beauty and wonders. Safe travels!
Related articles