Cheap Uganda safaris make it possible for more people to visit the various attractions in Uganda, and make beautiful memories with nature and new people.
The desire to travel and experience new people, cultures, and exotic experiences is shared by so many people. One of the major things that get in the way of travel is the money to finance the travels and holidays.
Fortunately, there is always a way of doing your travel on a tighter budget and Uganda is ideal for budget African safari travel. Uganda boasts a wide diversity of culture, landscapes, and wildlife in one warm and welcoming country.
For most people, an African safari is both intriguing and intimidating because of so many unknowns. These budget-friendly safaris are intended to give you a crystal clear picture of how our safari packages are designed, as well as give you the confidence to come to Uganda for your next African safari adventure.
One of the big items for any Uganda safari is Transportation and accommodation. With our decade of experience, we have learned to optimize our safaris such that our guests don't have to break the bank for a trip.
You might want to come and spend some time with Uganda's Endangered mountain gorillas, watch wild animals in the open savannah or spend some time with the local people learning about their lives and history. Whatever your way of seeing and experiencing Uganda, we believe in making it happen for you.
With so much flexibility in how your trip will be planned and put together, you will get to have your desired experiences and leave with a full heart. All this, without breaking your bank.
Here are the top 5 budget-friendly Uganda safari packages we have chosen for you. Look through them with an open mind and remember they can be customized to every detail of your preference.
We have even more safari itineraries on the website and feel free to look beyond these 5 – and whichever one piques your interest, feel free to talk to us.
Top 5 Cheap Uganda safaris
This amazing short holiday to Uganda's largest & oldest national park has been rated one of the best safaris with amazing experiences. Get to encounter lots of animals including Lions, Giraffes, Elephants, Hippos, Nile crocodiles, and birds and not forgetting the Rhinos at Ziwa Rhino Sanctuary.
Travelers to this park won't need to spend a Lump sum of money. Best for couples, groups, and solo travelers who are willing to experience an exciting adventure at the spectacular Murchison Falls. Accommodation within this park varies from budget to luxury. 
Undoubtedly every traveler's dream in Africa is to get close to the Mountain gorillas and this is one of the gorilla safaris that will take you to the premier tourist destination in Uganda – the Bwindi Impenetrable National Park. This safari involves a trekking experience, cultural encounters with the local communities, and more.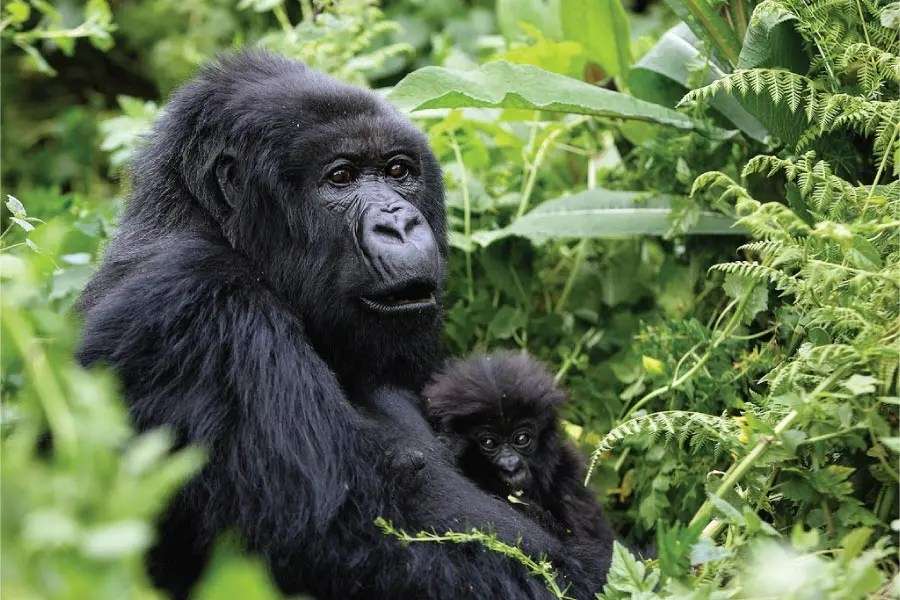 It has been planned by a team of expert safari consultants and can also be tailor-made to suit any traveler's needs. Thousands of travelers reviews have rated this destination to be among the world-class tourist destination and with this package, you will find it very much affordable.
Looking to have a thrilling adventure experience but with a little budget… then this is the perfect package for you. 
One of the best wildlife experiences on earth, you can't believe that with a low budget, you will be able to see the two most famous attractions in Uganda i.e. Mountain Gorillas & Tree climbing lions.
The Ishasha part of Queen is popular for these lions and can be seen while en route to Bwindi, all in southwestern Uganda. The Queen & Gorilla Safari will take you through Uganda's highlights including the Equator and terraced hillsides in the Kigezi region – Kabale.
It also gives you a chance to engage with the local communities near Bwindi forest i.e.  Batwa people. Most photographers looking for a perfect tour to include on their African list wouldn't dare miss this one. 
Most travelers from USA, Australia, Asia & other places prefer to move in groups and this 7 days adventure holiday is perfect if you are looking for Cheap Uganda safaris.
With highlights like white water rafting on the River Nile, gorilla trekking in Bwindi, and wildlife viewing in Queen all this at an affordable cost.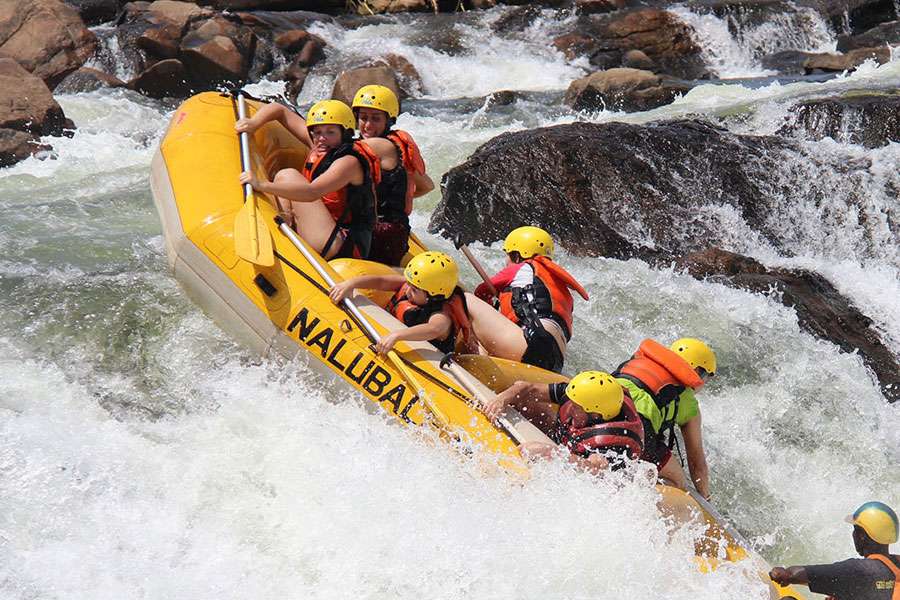 There is so much more to see within the pearl of Africa but this holiday sums it all up. A week can be enough for even a couple on a honeymoon holiday in Africa but since this tour can be tailor-made, it can be designed according to your needs with the help of a safari consultant.
Compared to the rest of the packages offered by other companies, we would recommend you to book this very one since it has been expertly planned and comes quite affordable. 
Willing to experience the most exciting wildlife journey in Uganda then this is a package for you. It's rated 5th among our top cheap Uganda safaris but we would recommend you choose this very one since the budget will not be strained.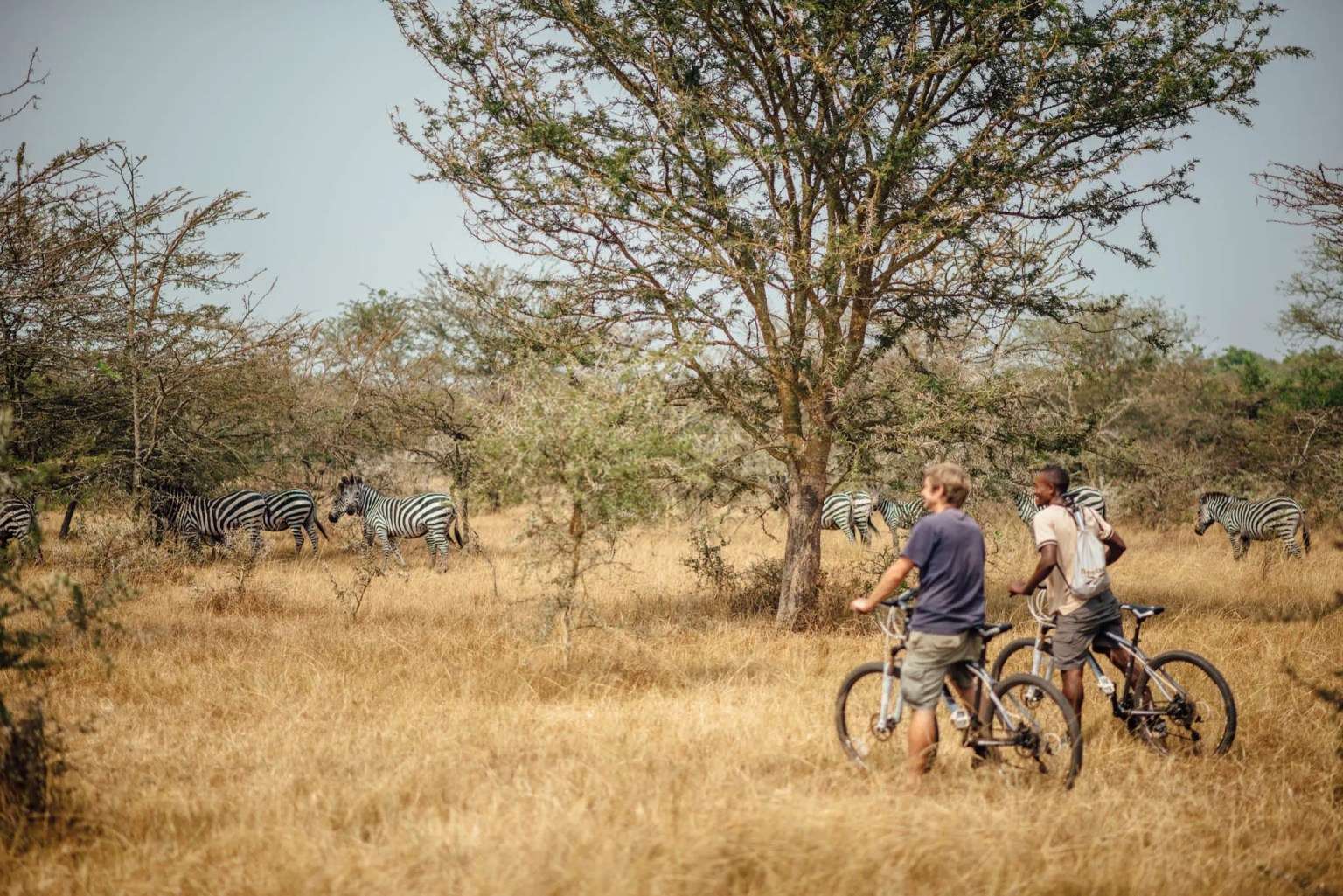 With this tour, you will get to see the chimpanzees in the Kibale forest, also known as the primate capital of the world, and also with many bird species.
Additionally, you get to enjoy game drives, Launch trips in Queen Elizabeth National Park, and trekking through the misty jungles of Bwindi forest to see the Mountain Gorillas. This is Uganda's best Safari Holiday planned by our travel experts and comes with an affordable budget. 
Final Thoughts
These 5 Uganda safari packages are not only customizable with the great possibility of being really cheap, but they are also among our most popular. Many of our clients go on one of the 5 safari tours mentioned above, and they customize the program to suit their needs.
As much as our website has many resources to help guide your decision, we love interacting with you so feel free to reach out with anything on which we can provide help and clarity.
Alternatively, you can send us a fresh request for a custom safari and we start out with a blank canvas and then build your perfect safari together with you.
We are waiting t hear from you and excited to help you visit Uganda and create some everlasting memories.
Related articles