One of our guests went on a Uganda Safari holiday to discover & explore the best highlights of the pearl of Africa. Her Uganda Holiday was a memorable one with so many exciting things.
She narrates her experience;
1. What was the most memorable or exciting part of your Uganda safari?
Chimpanzee Tracking – we were on the move quite fast through the forest and there was a strong element of discovery and anticipation. Spending so much time in the company of the chimpanzees and experiencing a wide range of their behaviors was amazing – more than I could have hoped for.
The gorilla trekking was memorable because of the sheer closeness and size of the animals and the behaviors we observed were also memorable.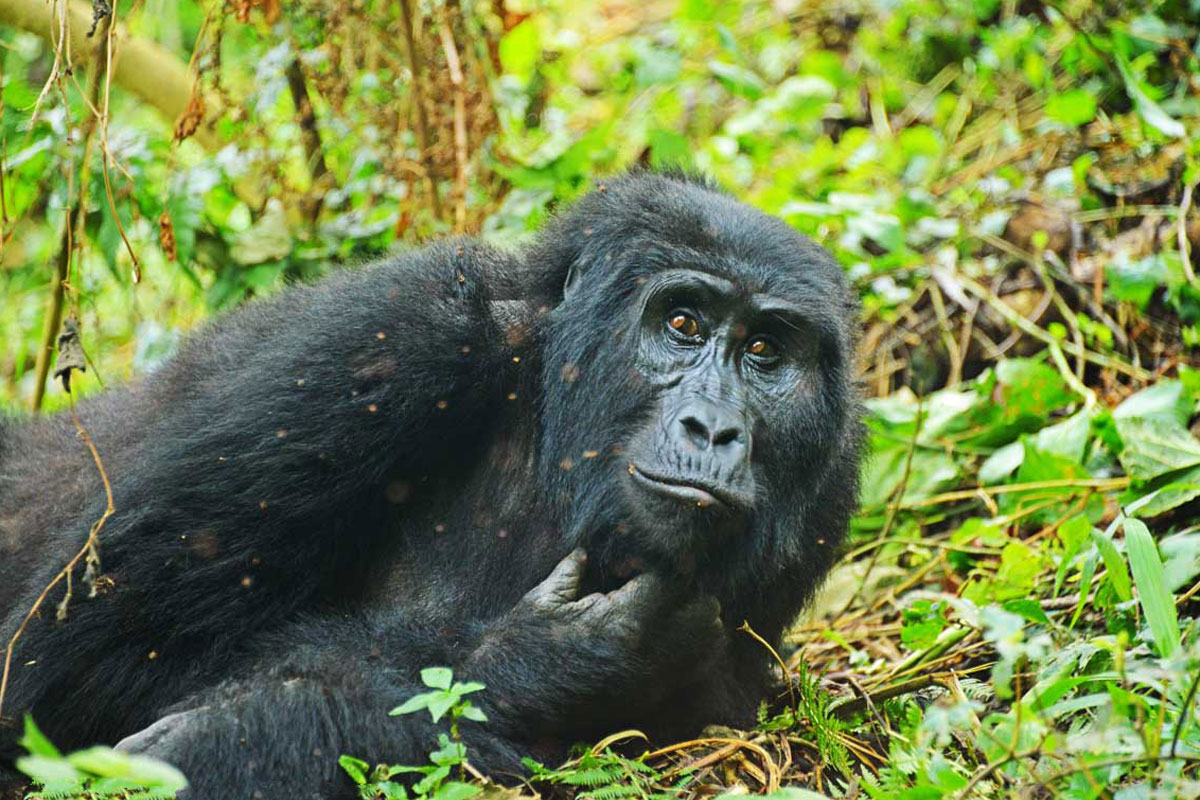 On the human side, the community walk was much more than I anticipated – it was a privilege to witness villagers demonstrate their crafts in their own language and without any sense of 'show' or touristic element – I really felt that they were sharing a genuine part of their lives e.g. making banana brews and processing coffee beans.
2. What tips would you give other travelers booking a safari to Uganda?
Go for it! Be adventurous – you are in safe hands and the wildlife experiences you will have will last a lifetime. The safari lodges, especially at Kibale Forest and Queen Elizabeth National Park, are excellently run with attention to detail.
Travel lightly, both in clothing and intent – minimize your own impact by being mindful of the culture and facilities (or lack of) in the country you are visiting. Enjoy every moment, especially encounters with warm, friendly people as well as the animals.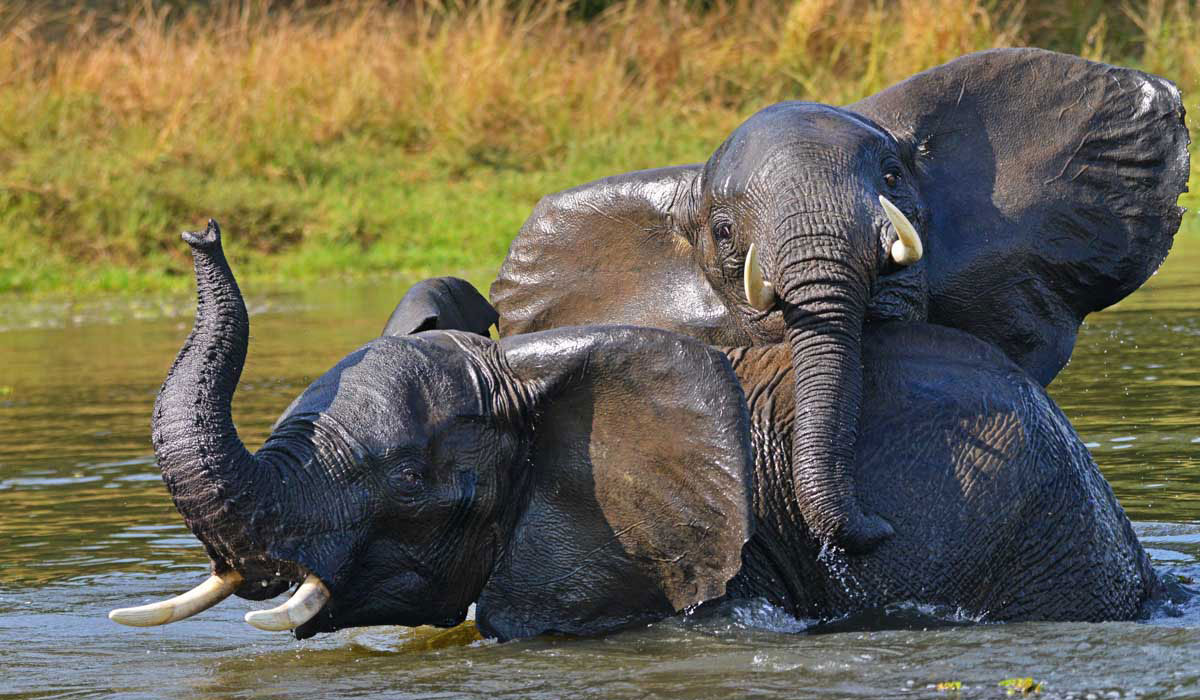 3. Did you feel that your holiday benefited local people, reduced environmental impacts, or supported conservation?
For the most part. I was a solo guest and would have preferred some company to share the carbon impacts – I will enroll in a Carbon offset program to help compensate for the travel – you could offer carbon emission estimates for trips or responsible offsetting at the time of booking.
The accommodation services were all using single-use plastics e.g. straws, soaps, biscuits – it would be good to encourage the tourism industry to become single-use plastic free – the campaign is growing in the UK and Uganda has no recycling facilities.
I declined to buy or use plastic bottles or straws and used sterilization tablets – it would be good to make clients aware of their own impacts – there were large piles of waste in some towns. My biggest impact was travel and I'd like to offset that.
Related article: Sustainable travel tips to make your safari environmentally friendly
By using high-quality lodges, where available, e.g. nature lodges at Kibale and QENP, responsible travel and Primate World Safaris are helping to improve standards of eco-tourism and lessen the impact. The compost toilets at QENP are to be commended and I know that the owner of the nature lodges is investigating ways to reduce their plastic waste e.g. by buying bottled water in bulk.
Also, it was clear that the staff at the nature lodges had real pride in their work and their service was outstanding. The community walk, as mentioned, was also outstanding and should be more widely promoted by Kibale National Park – it is all part of the experience and it's important that local people can both share their culture and see the benefits of responsible tourists.
4. Finally, how would you rate your holiday?
Absolutely fantastic. Primate World Safaris and my guide – Remmy did everything they could to make sure that my Uganda holiday was exactly what I wanted and more. They were polite, helpful, experienced, communicative, and good company.
My guide Remmy went the extra mile to share experiences with me that he realized I would enjoy, such as local foods en route. Thank you and thanks to Responsible Travel for helping me with the booking.
Related articles