Covering an area of approximately 795 square kilometres, Kibale National Park is located in Western Uganda close to Fort Portal town. It was established in 1993 and is known for its biodiversity, particularly its primate population.
Landscape
The park's terrain varies from tropical rainforests to grasslands and wetlands creating a range of habitats for many wildlife species.
Kibale National Park is dominated by an evergreen tropical rainforest. The park also has patches of grassland in the northern and central parts of the park on an elevated plateau.
The park features extensive wetlands and swamps, including the Bigodi Wetland Sanctuary. These areas are not only scenic but also play a crucial role in maintaining the park's ecosystem.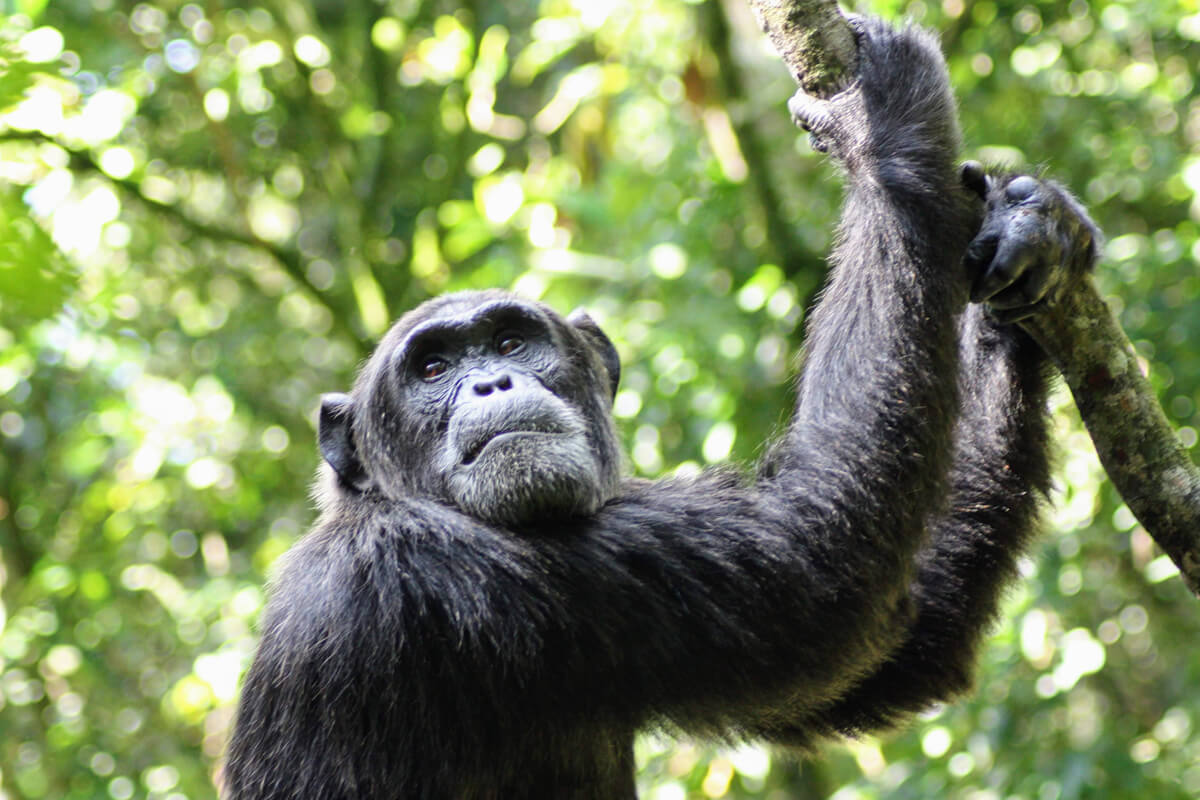 Wildlife
Kibale National Park is renowned for its impressive diversity of wildlife, with a strong emphasis on primates. Kibale National Park is considered the primate capital of the world with more than 5,000 chimpanzees and 13 other primate species that roam freely in the forest including red colobus monkeys, black-and-white colobus monkeys, and L'Hoest's monkeys.
The park is also home to other mammals such as forest elephants, forest duikers, and small antelope species although they are hardly seen. There also over 300 bird species including rare species like the Papyrus Gonolek, White-winged Warbler, White-collared Olive back, and Papyrus Canary.
Things to Do
1. Chimpanzee Tracking and Habituation
The park is known for its chimpanzee tracking experiences. Guided tours allow visitors to observe the chimpanzees in their natural habitat, providing a unique and unforgettable experience.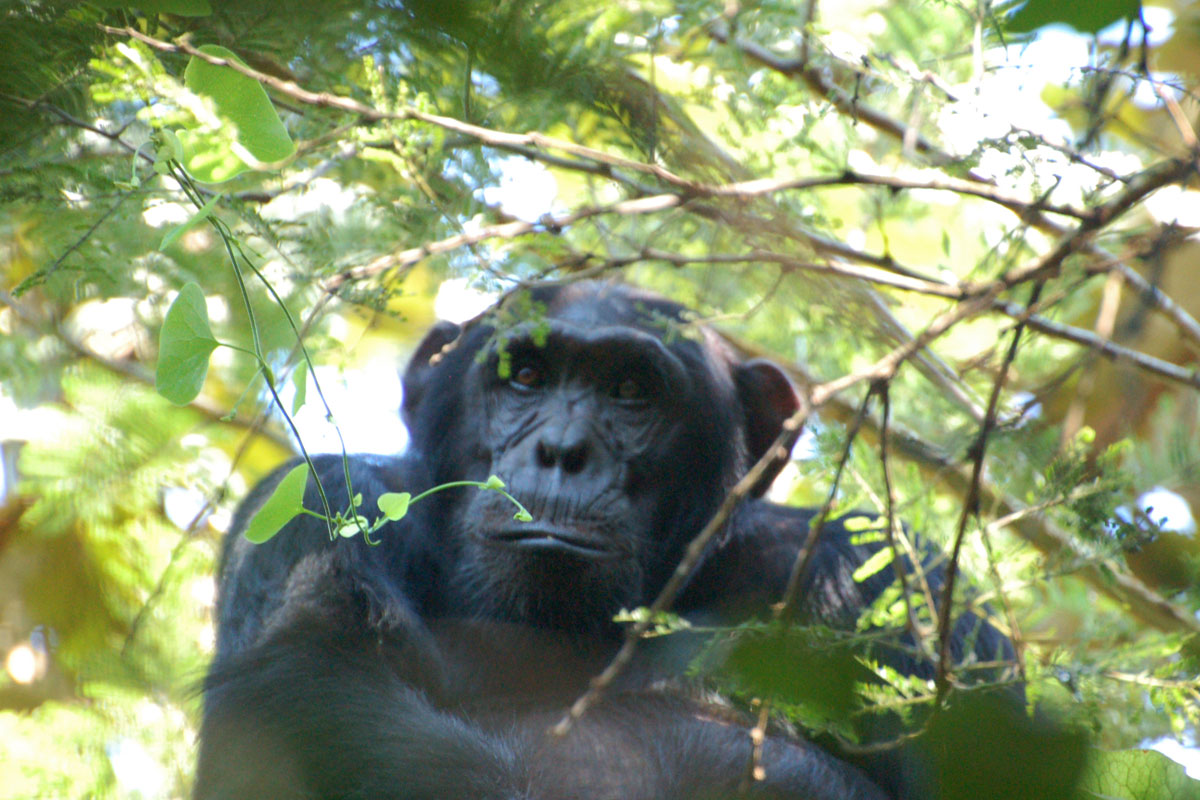 The Kanyanchu primate walk is a popular activity during which visitors can spot many of the primates that call this forest home such as chimpanzees and a variety of monkeys.
The full-day Chimpanzee Habituation Experience (CHEX) works with a chimp community that is undergoing habituation.
Early morning visitors can watch chimps leaving their overnight nests between 6:00 – 6:30 am before feeding, copulating, hunting, breastfeeding, resting, patrolling, and displaying until it is time to build new nests around 7 pm.
2. Bird Watching
With over 300 bird species, Kibale National Park is a birdwatcher's paradise. Guided birding tours are available to help you spot some of the park's colorful and exotic avian residents.
Bigodi Wetland Sanctuary, located just outside the park, is home to several bird species which may be seen during guided walks along the boardwalk trail and viewing platforms. These include some of the following birds and many more.
| | | | |
| --- | --- | --- | --- |
|  White-spotted Flufftail |  Yellow-spotted Barbet |  Hairy-breasted Barbet |  Yellow-billed Barbet |
|  Western Nicator |  Grey-winged Robin-chat |  Superb Sunbird |  Brown-crowned Tchagra |
|  White-tailed Ant-thrush |  Black-and-white Shrike-flycatcher |  Bocage's Bush-shrike |  Black-crowned Waxbill |
|  Brown-backed Scrub-robin |  Brown-throated Wattle-eye |  Black Bishop |  White-breasted Negrofinch |
3. Nature Walks
Exploring the rainforest on guided nature walks offers the chance to appreciate the park's rich biodiversity, including the flora, insects, and various wildlife.
4. Cultural Encounters
Join a local guide on a walk through the villages near the park. This walk may include stops at schools, churches, and traditional healers.
These walks provide an opportunity to interact with the local people and learn about their traditions and way of life.
Best Time to Visit
The dry season, which typically falls from June to September and December to February, is the best time to visit Kibale National Park.
During this period, chimpanzee tracking and other outdoor activities are more pleasant due to the lower rainfall. However, Kibale's beauty can be enjoyed year-round, and even during the wet season, it has its unique charm.
How to Get There
By road.
Kibale National Park is easily accessible from Uganda's capital, Kampala. This journey is about 6 hours about interesting landscapes, green countryside, traditional homesteads, tea plantations, and much more.
By air.
You can book a domestic flight which takes about 1 hour from Entebbe to Kasese Airstrip. This airstrip is only 1 hour away from the park.
You can also connect from other Ugandan national parks. There are daily scheduled flights from other parks such as Bwindi Impenetrable National Park, Semliki National Park and Lake Mburo National Park.