The Amabere Ga Nyina Mwiru Caves are a historic site believed to be the birthplace of the founding King of the Bachwezi.
Located 5km west of Fort portal, the main cave is small and supported by pillar-like formations of stalactites and stalagmites. Standing alongside are the moss-covered rocks behind a small waterfall.
Lake Kigere is a Crater Lake located northeast of the caves and it will take you 10 to 15 minutes to hike there. The Amabere Ga Nyina Mwiru meaning 'Breasts of Nyinamwiru' were named after the stalactites that form in the caves.
They resemble the breasts of a woman, though some would say it looks more like a cow's udder.
There are a total of more than three dozen crater lakes found in Toro scattered across 10 kilometers and they run up to the western boundary of Kibale.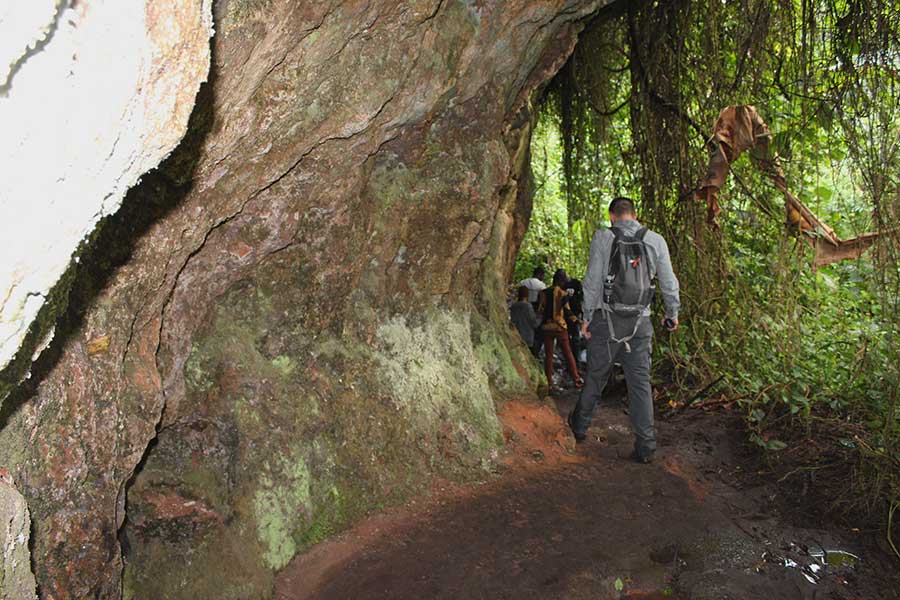 The crater lake area has fertile soils and is dominated by lush cultivation. Numerous species of birds, monkeys, butterflies, and vegetation can be found here.
One of the most spectacular craters is Lake Kyaninga located north of Fort portal.